Individual Piano Lessons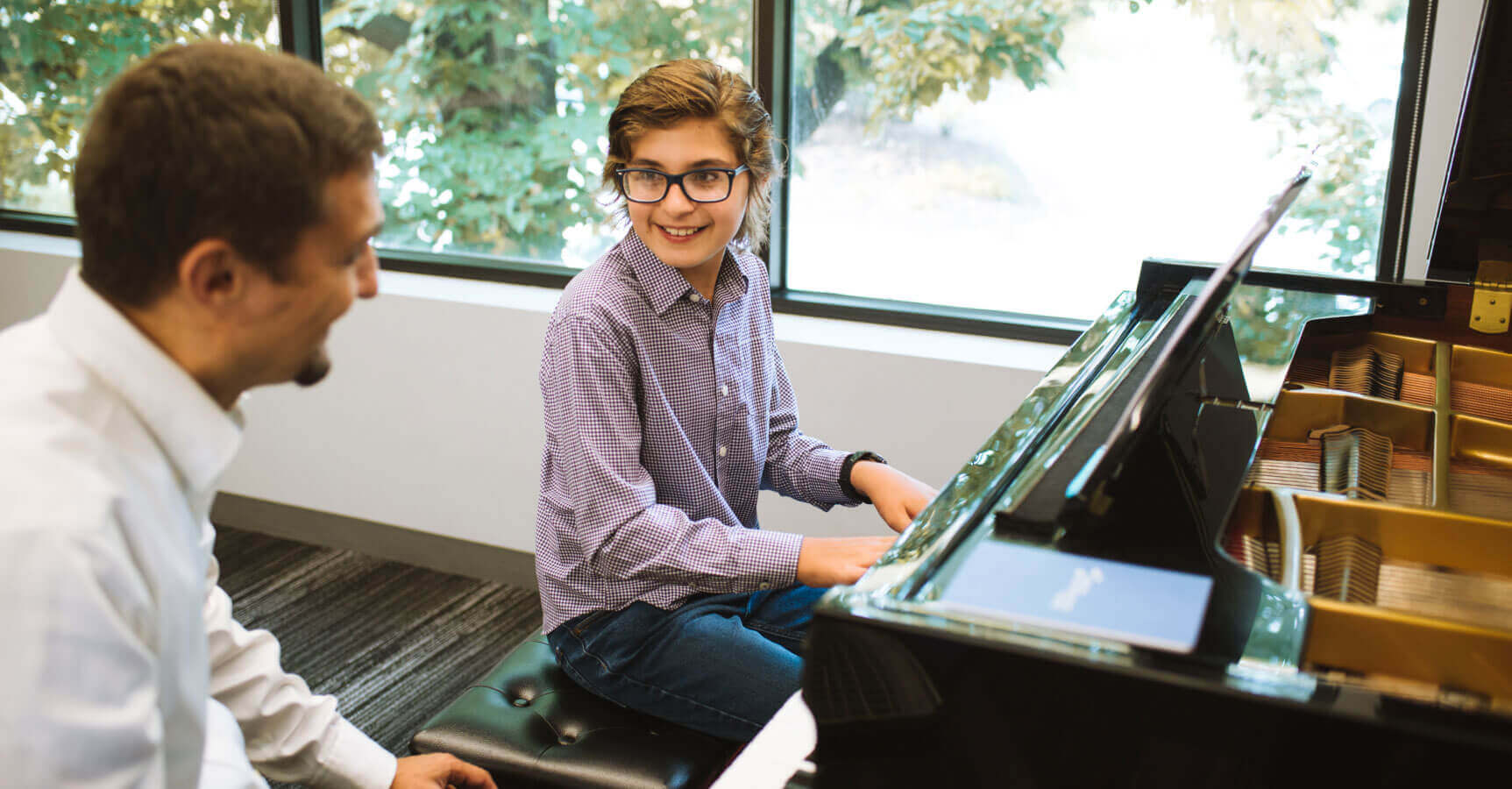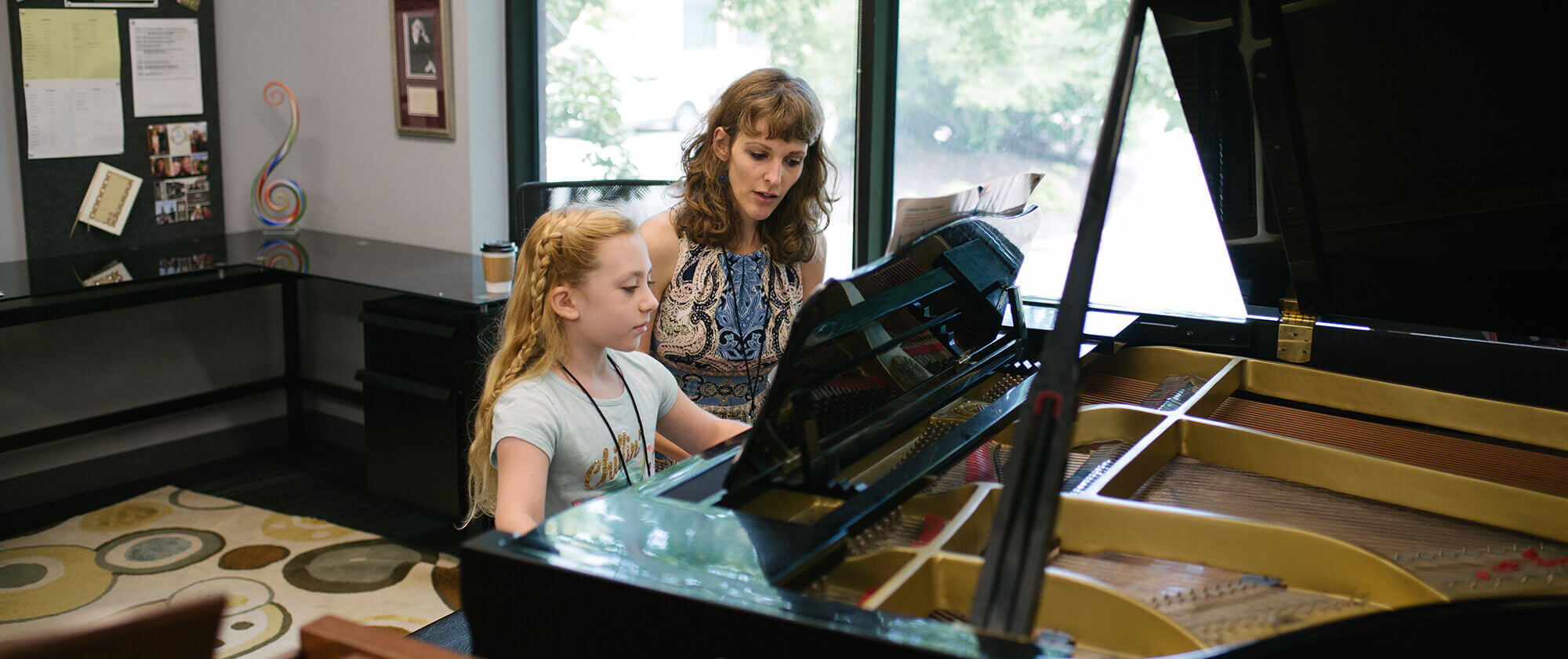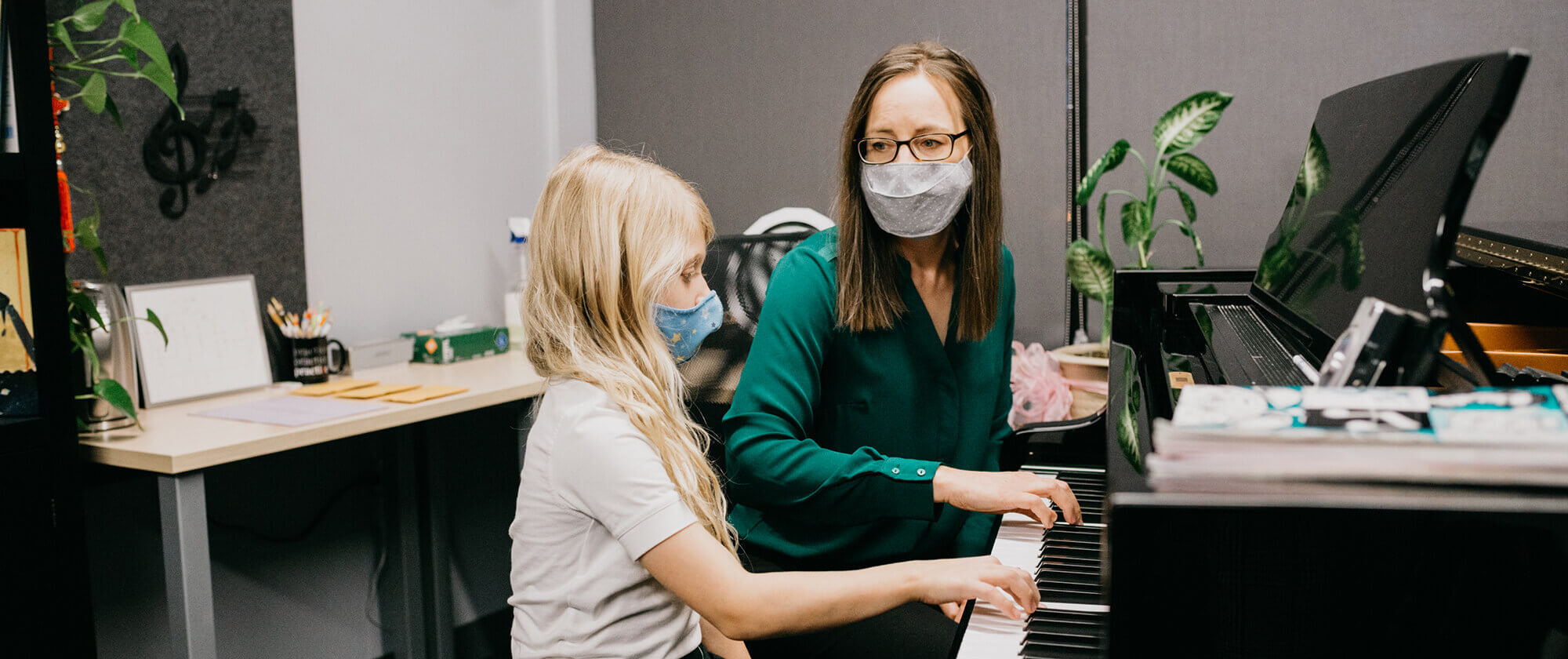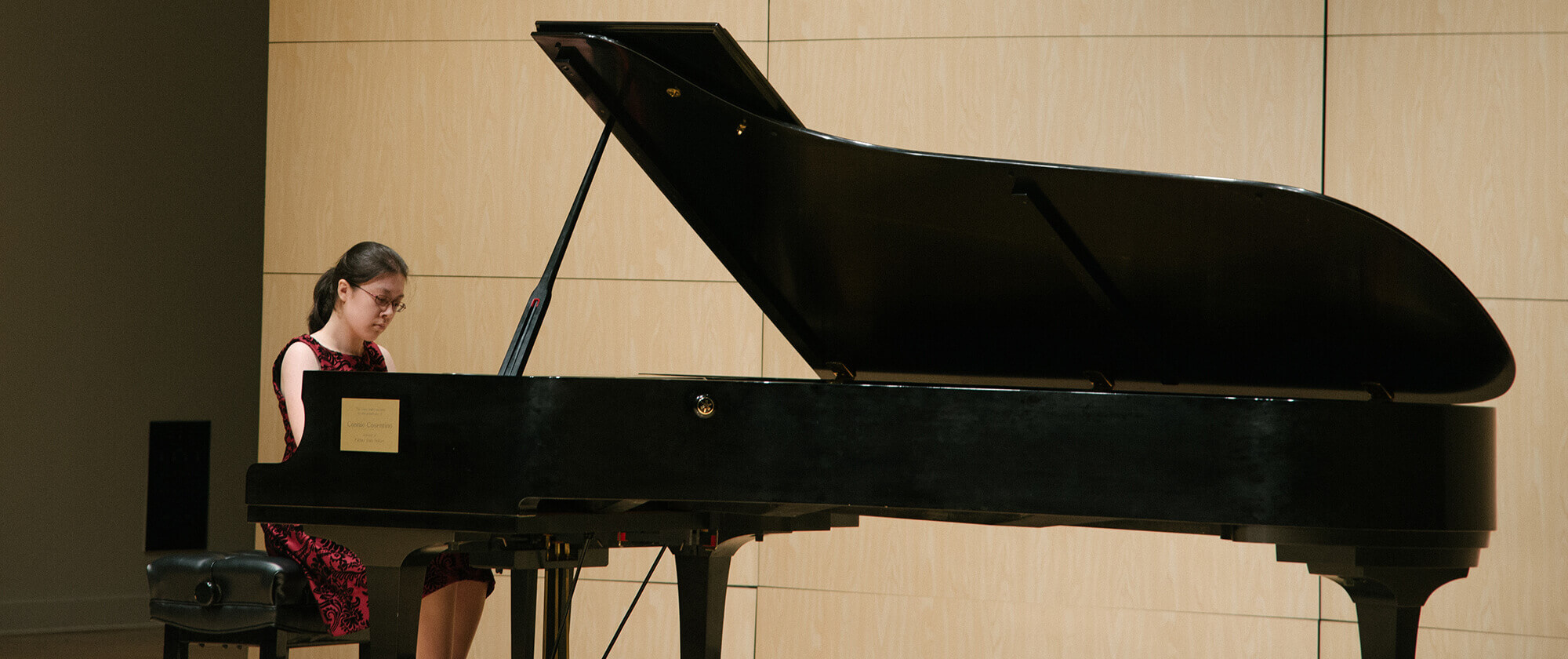 Individual Piano Lessons
Each pianist at Omaha Conservatory of Music enjoys weekly individualized instruction with outstanding artist-faculty as well as a unique array of valuable educational opportunities throughout the year. Pianists of every age and ability level — from five-year-olds to adults and beginners to advanced players — are improving their skills as they explore great music on this versatile instrument.
Beginning Study
Omaha Conservatory of Music offers parents the option of both traditional and Suzuki piano instruction. In traditional instruction, beginning pianists learn note reading as a natural, integrated part of their playing from the very beginning, while in Suzuki instruction pianists explore the aural and technical aspects of playing first before gradually building their reading skills. In both methods, parents are a vital part of their child's musical growth and are encouraged to attend lessons with their children and guide them in their practicing at home.
As students advance through each level of the Conservatory's curriculum, they are recognized with a medal at a graduation ceremony. In addition to graduation, there are a variety of other goals at the Conservatory that students can pursue, including working toward practice awards, preparing a solo recital. and striving to earn masterworks, service, and outstanding soloist awards.
Many pianists also enjoy participating in community events like the Nebraska Summer Music Olympics in July and the Nebraska Music Teachers Association District and State Festivals in May and October. Several have been named KVNO Classical Kids, and many advanced students enjoy the challenge of preparing for competitions such as the Omaha Music Teachers Association Young Artist Competition in February and the Music Teachers National Association state-level competitions in October.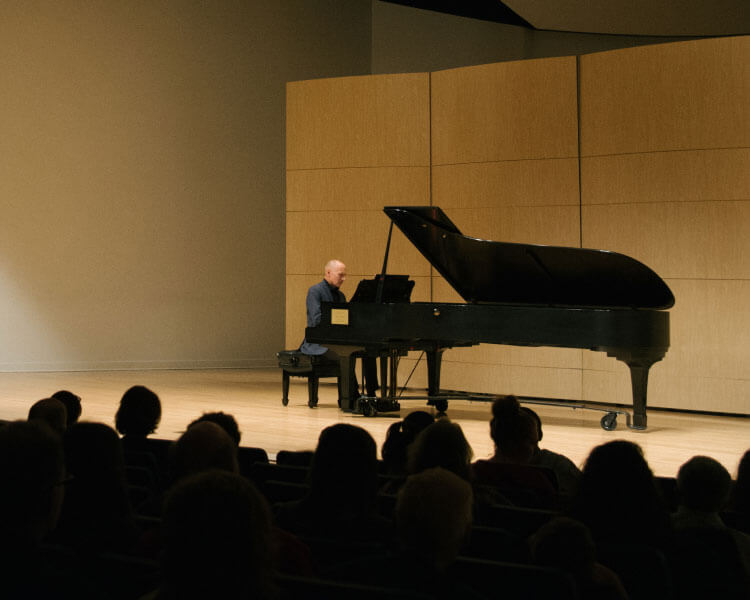 Performances
In addition to fall and spring recitals, pianists regularly share their music with the broader community in a wide range of settings. Students often perform at hospitals, retirement communities, and venues like the Joslyn Art Museum, the Orpheum, and the Holland Performing Arts Center. All of these opportunities are possible through collaborative partnerships between the Omaha Conservatory and organizations throughout Omaha!

Each pianist enrolled in individual lessons has the opportunity to partake in other special classes. These classes have previously covered topics like music in medieval times, the etiquette of attending a concert, time management, practice tips, feeling confident on stage, and more.
Students also have the chance to participate in our weeklong summer music camp. There, they can take master classes from amazing guest artist-faculty. In the past, our summer music camp has featured guest artist-faculty such as Orli Shaham, Krassimira Jordan, Maestro Thomas Wilkins, Andrew Armstrong, and The Five Browns!
Other special workshop and camp programs that have been offered include Piano Field Trip Camp, Zany Zoo Composition Camp, Pipe Organ Adventure at St. Cecilia's Cathedral, Rockin' Rhythm Camp, and "Bach to Rock." Pianists enjoy attending concerts together as well!
Each of these experiences gives pianists a chance to share their love of music with others, challenge themselves, build friendships through music, enjoy innovative educational experiences, and be exposed to a rich world of history and art.
Meet Our Piano Artist-Faculty