DEIA-mission
Omaha Conservatory of Music commits to becoming a diverse, equitable, inclusive, and anti-racist institution where music education is made as accessible as possible for all members of the community.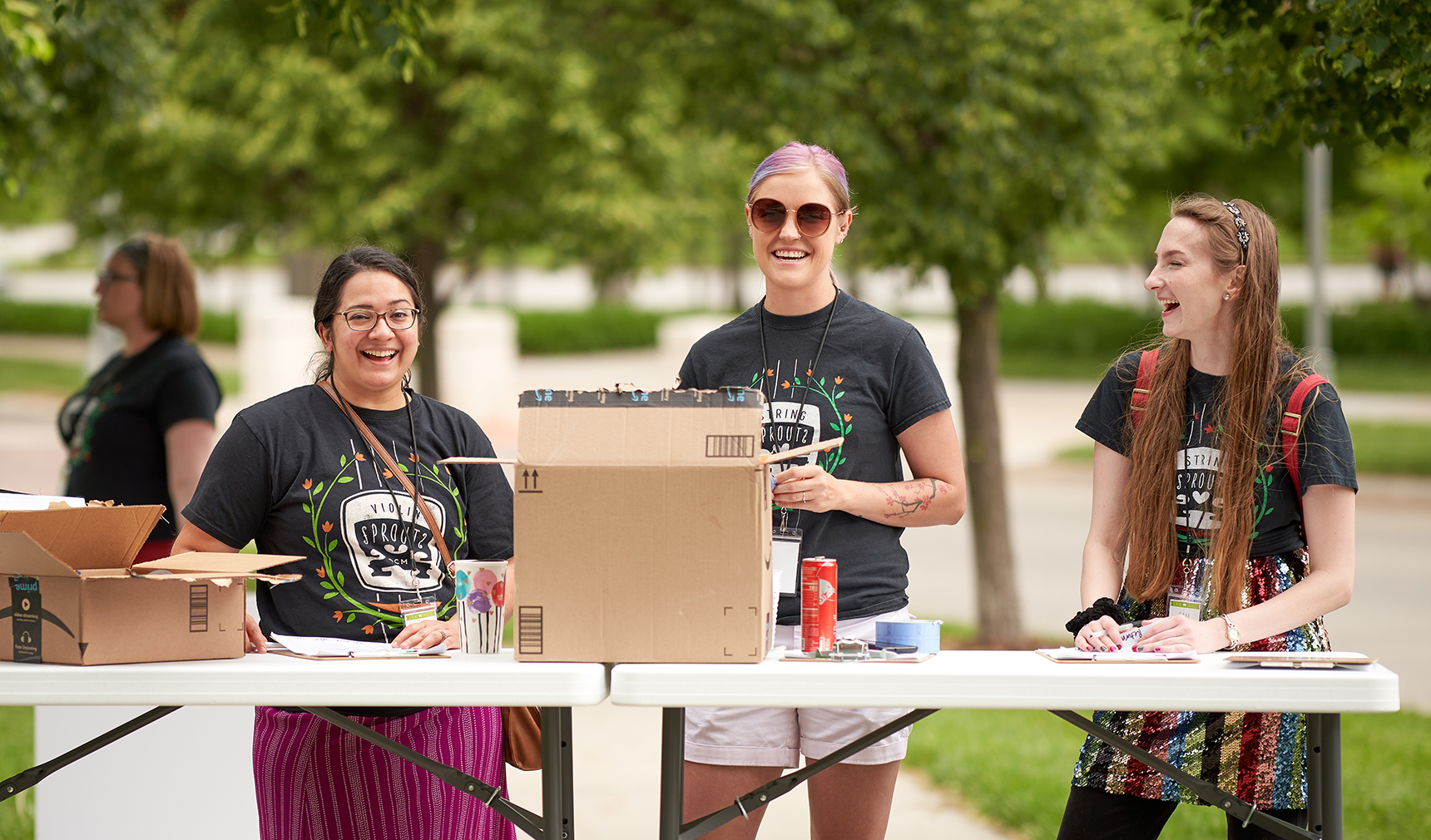 diversity
The Conservatory believes that music is valued in every culture, and in turn we value every culture through music.
We strive to provide musical experiences representative of the world and interests of our students, faculty, and community. We want you to bring your full self to contribute to our community. Creating spaces where people can be their best creative selves is just the right thing to do.
equitable
The Conservatory strives to be equitable by providing programming opportunities to everyone at the Conservatory and throughout the community.
We provide classes in our neighborhoods, bringing musical education to those who cannot come to the Conservatory. We provide financial aid to families to make music education available for anyone's budget. We provide select classes and concerts at no or low cost to allow everyone the opportunity to enrich their lives with music.
inclusive
The Conservatory accepts everyone regardless of their age, gender, race, sex, creed, religion, culture, nationality, sexual orientation, political affiliations, disability (visible and invisible).
We do not tolerate hate-speech, racism, violence, bigotry, harassment, bullying, and any abusive actions including threats. We are here to have an open conversation to build an inclusive community where we can learn to understand one another better through musical education and appreciation.
accessibility
We want our musical community to be accessible to the widest possible audience, regardless of technology or ability.
We continue to take steps to increase the accessibility and usability of our campus with the goal that we are never turning away a student from musical education due to ability or financial and transportation constraints.
Your thoughts are important to us. If there are ways to make the Conservatory more accessible for you or your family, please let us know by sending us an anonymous message via the button below.
action
Blind hiring
Listing of hiring practices
Artist-Faculty from all walks of life
Our program at St. Augustine Indian Mission School
Creating group education opportunities for income accessibilities
Helping families to enroll outside difficult tech barriers
Creating diverse guest artist inclusion for area festivals
Inclusion of diverse artists, content, and languages within our Stories from Childhood program
Adult-specific programming
Online offerings
Material translation
Public school lessons
Programming for service organizations