Get ready for a thrilling collaboration between Omaha Conservatory of Music and Culxr House, as we bring you a brand new, revamped version of the classic concept, "Stories from Childhood"! This *free* program offers Omaha Conservatory of Music students in grades 4th through 8th a unique opportunity to unleash their creativity and showcase their talents like never before.
Led by a dream team of Omaha's most talented creatives, including producer Marcey Yates, visual artist Rosalia Alexis, and singer/songwriter Victoria Ortega, students will work together to write, score, produce, and perform their very own stories. From start to finish, they'll be involved in every aspect of the creative process, from devising a plot to creating stunning visuals, crafting original music, and finally, taking center stage to perform their work for a live audience at Culxr House!
This is no ordinary program – it's a chance for budding young artists to push the limits of their imagination and collaborate with some of the most talented and inspiring individuals in the industry. If you're a storyteller or music creator with a passion for bringing your ideas to life, then this is the program for you.
This free program is for 4th through 8th grade storytellers and music creators. Must be current students at Omaha Conservatory of Music to participate.
Stories from Childhood is sponsored by Debbi and Speedy Zweiback, MD
Meet the Creative Mentors
Marcey Yates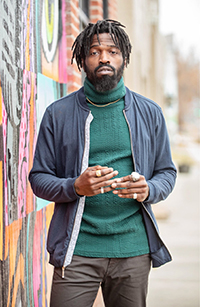 Marcey Yates is a recording artist, music producer, sound engineer and founder of Culxr House, a creative art/community space where artists and entrepreneurs can grow and enrich their own artistic talents and create opportunities.
In addition to his solo work, Marcey is one half of the duo Dilla Kids, winner of the 2018 Omaha Entertainment and Arts Award for best hip hop/rap. Backed by a sound best described as "expressive vinyl hip hop," he has played with Rakim, P.O.S, Black Milk, Freddie Gibbs, B-Real, Weezer and more at the Maha Festival, Lincoln Calling festival and SXSW. Marcey regularly lends his talents as an established producer to emcees searching for the ideal beat.
Victoria Ortega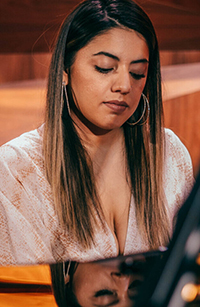 Victoria Ortega is a pop singer/songwriter and pianist. Originally from Kansas City, Missouri, Victoria spent her childhood exploring and nurturing her passion for music and began writing and composing at the age of 14. In 2012, Victoria moved to Chicago, Illinois where she continued to develop her artistry writing, collaborating and studying at Columbia College. Over the years, Victoria has worked on various music projects with established musicians across the Midwest.
Stories from Childhood Online Library