overview
You can help Omaha Conservatory of Music lay the groundwork for its third decade of service by making a gift today. Your tax-deductible contribution will help support OCoM's many programs and extend music's power to inspire and invigorate many of Omaha's underserved communities.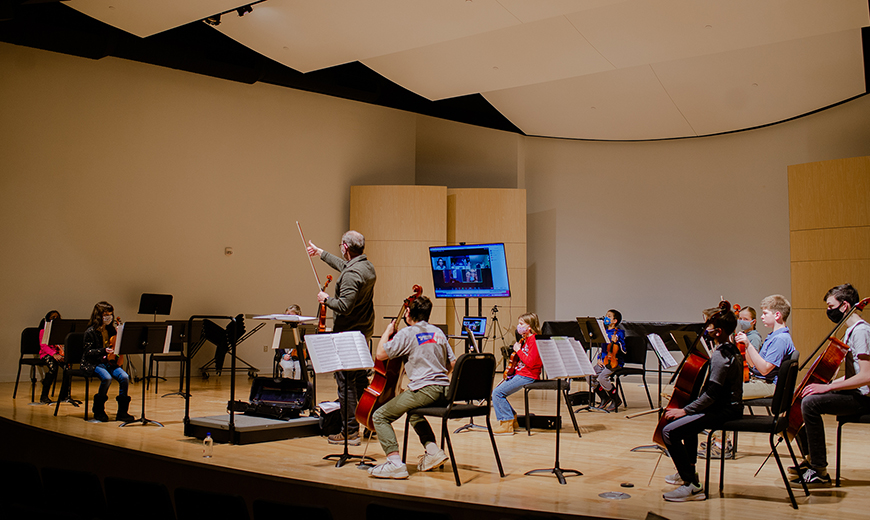 The Omaha Conservatory: A Community for All
Omaha Conservatory of Music builds musical community through education and performance by offering lessons and classes for the orchestral instruments, piano, guitar, voice, and composition, to over 1000 musicians of all ages.

Our Artist-Faculty is eager and exceptionally well-prepared to train a new generation of musicians, music educators and music lovers alike. This outstanding group of music educators encourages students to participate in the rich musical community of the Omaha area through solo and group performances, masterclasses, educational workshops and more.
Why Give?
Help the Conservatory make Omaha a more confident, educated, musical, cooperative, healthier, productive and inclusive community. The benefits of your gift to Omaha Conservatory of Music extend far beyond its walls.
Because of your generosity, we can continue changing people's lives through the power of music education. See our donors here!
get-involved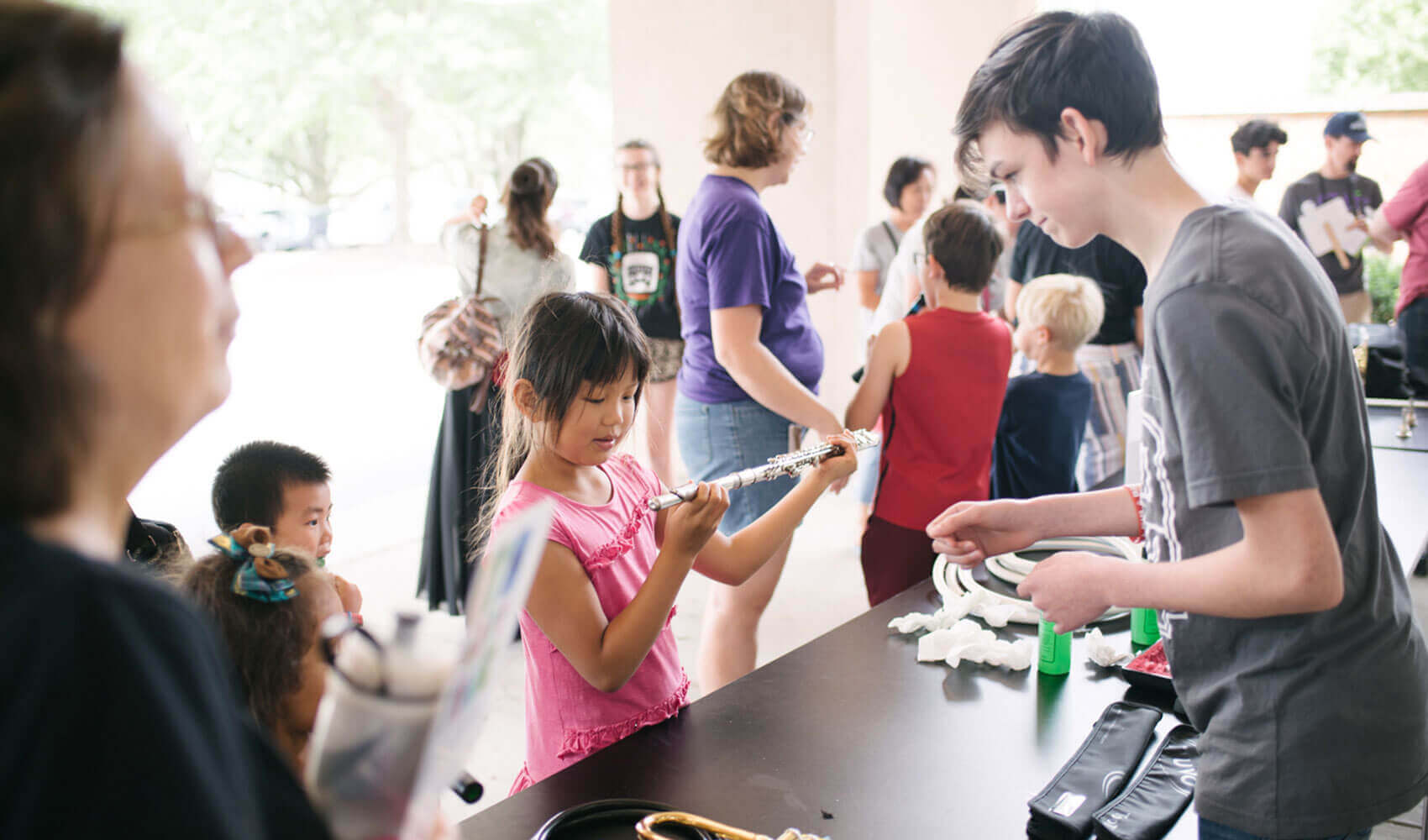 Gifts of time and expertise are just as valuable as gifts of money.
There are many ways to help the Omaha Conservatory with your time, experience, and knowledge. Please contact Keith Hart at (402) 932-4978 or email her at keithhart@omahacm.org to learn about opportunities and discuss your interest.
legacy-society
Omaha Conservatory of Music welcomes gifts through wills, life insurance plans, securities, trusts, real estate, and other non-cash vehicles. Our Board Chair, Dr. David Jasper, has named Omaha Conservatory of Music in his estate plans and encourages others whose lives have been touched by the Omaha Conservatory to do the same.
"OCoM is a tremendous force for good in the lives of our students, in our city, and in our region. What better way to designate a portion of your estate?" — Dr. David Jasper
A variety of giving techniques and financial vehicles may be used depending on the method best for you. You may name Omaha Conservatory of Music as a beneficiary of your will, living trust, retirement plan, or insurance contract; contribute a residence; or give through one of the charitable trusts providing income to both you and Omaha Conservatory.
You may choose to be celebrated publicly or remain anonymous, as well as designate your gift to a specific program area or the area of greatest need as determined by OCoM. With your inclusion of OCoM in the vehicles outlined above, you can add your name to the forthcoming OCoM Legacy Society Honor Roll and become a founding member of the OCoM Legacy Society (founded 2015). For more information, please call us at (402) 932-4978 or email development@omahacm.org.
The OCoM Legacy Society was founded to encourage special contributors, volunteers, and patrons to create their own legacies at the Omaha Conservatory of Music by making charitable gifts through their estate plans.
affordable-tuition
When we say "keep tuition affordable," what we mean is that tuition rates only cover 70 percent of the cost of educating and providing performance opportunities to our on-campus students. The additional 30 percent is funded by your donations allowing OCoM to keep tuition affordable for all.
Even with the across-the-board tuition discount enabled by private donations to OCoM, many students need further assistance. OCoM is receiving record-high enrollment — and therefore record-high demand for tuition assistance (financial aid). Tuition assistance is awarded to students on a first-come, first-served basis in an amount approved by our Board of Directors. OCoM staff then works diligently throughout the school year to raise money to cover this board-approved budget goal.
Donors must indicate if they would like to contribute specifically to Financial Aid in the "memo" section of their check or online donation.
teacher-enrichment-fund
Consider donating to the Jasper Teacher Enrichment Fund.
Founder – $5,000
Full operational cost of two faculty member seminars
Benefactor – $2,500
Cost of a full seminar for one faculty member
Trustee – $1,000
Average financial aid for one faculty member
Patron – $500
For annual faculty instrument maintenance
Sponsor – $250
Cost for two piano tunings
Donor – $125
Cost for one piano tuning
scholarship-fund
Consider starting or donating to a scholarship fund.
Omaha Conservatory of Music is grateful to a number of generous donors who have provided funding for financial aid assistance. Read more about named scholarships on our Scholarships & Financial Aid page and contact us if you're interested in starting a scholarship fund.
donate-instrument
Do you have a used instrument to donate?
Omaha Conservatory of Music graciously accepts donations of used instruments in working condition (i.e., no repairs are needed) if we have a need for them.
If you are interested in donating an instrument, please contact us at reception@omahacm.org.
shop
And at no additional cost to you!
Amazon will give to us every time you make a purchase using our AmazonSmile link. (Pro-tip: bookmark it!)