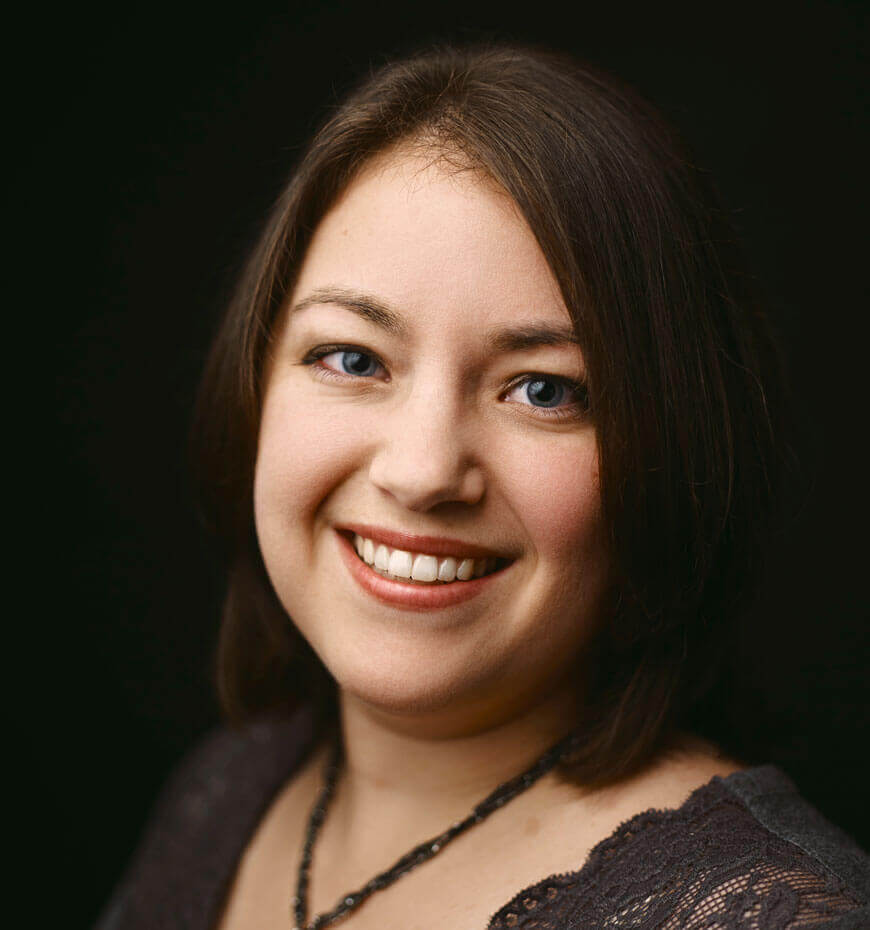 Artist-Faculty
Tammy Miller
Piano
Pianist Tammy Miller is in demand as a soloist, collaborator, and teacher. She has performed throughout the U.S. with recent performances in Oklahoma, Nebraska, Kansas, Wisconsin, Idaho, and Iowa, as well as a recent solo performance in the Esterházy Palace located in Eisenstadt, Austria. A competition winner, she was a finalist in the 2013 Musician's West Young Artist Piano Competition and a semifinalist in the 2014 Naftzger Young Artist Piano Competition, among many others.
Passionate about 20th and 21st century music, she presented a lecture-recital on Alberto Ginastera's Piano Sonata No. 1 in April 2016 to commemorate the composer's 100th birthday. She is also working on a large-scale commission project with some of our generations' most prominent composers that will culminate in a commercial CD release. Composers such as Libby Larsen, Noelia Escalzo, William F. Montgomery, and Daniel Baldwin have written solo piano works for the project.
Miller has appeared in recital with William Harvey, violinist and founder of Cultures in Harmony. Another recent collaboration with Lewis Lipnick, contrabassoonist of the National Symphony, resulted in two subsequent performances with him at the International Double Reed Society Conference at the Lawrence Conservatory. She has commercially recorded Daniel Baldwin's Sonic Rhapsody for Contrabassoon, Piano, and Chamber Winds with Steven Braunstein of the San Fransisco Symphony.
A dedicated teacher, Miller enjoys working with students of all ages and levels. Her approach to teaching is inspired by her background in psychology, pedagogy, and more than 10 years of experience. She has previously taught applied and group piano at the Idaho State University Preparatory Piano Program and the University of Oklahoma as a graduate teaching assistant. Currently, she is artist-faculty at Omaha Conservatory of Music and instructor of piano at Iowa Western Community College.
Miller earned a performance degree with concentrations in piano and voice from Idaho State University (B.M.) and a piano performance and pedagogy degree from the prestigious pedagogy program at the University of Oklahoma (M.M.). Her primary teachers include Kori Bond, Virginia Willard, Paul Barnes, Jeongwon Ham, and pedagogy studies with famed pedagogue Jane Magrath.
Back to All Artist-Faculty