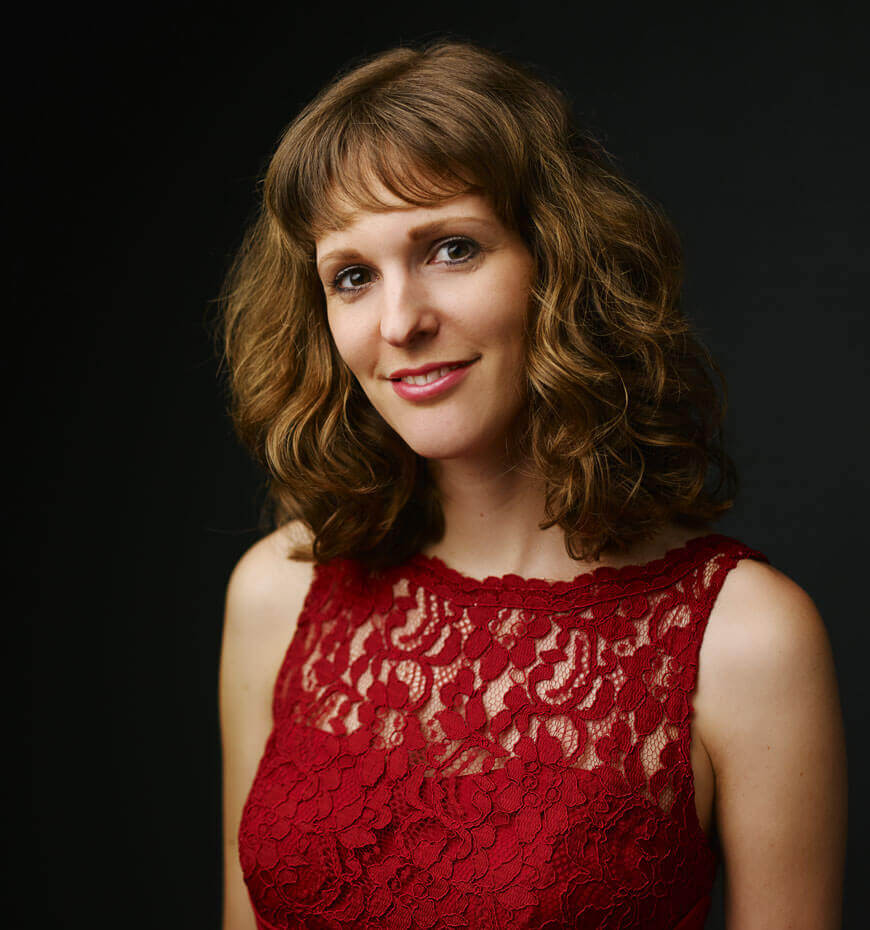 Artist-Faculty
Janka Krajciova, DMA
Piano
Originally from town of Senica, Slovakia, Dr. Janka Krajciova serves as piano faculty, collaborative pianist, adjudicator, and church musician in the Omaha area. She has served on the piano faculty at Omaha Conservatory of Music since October 2015, teaching private and group classes to students of all ages and levels, as well as accompanying for master classes, recitals, and competitions.
Dr. Krajciova has taught piano privately in Slovakia, Louisiana, Kansas, and Nebraska, as well as in collegiate settings during her graduate studies. In her teaching, she encourages pianists at every level to reach their full potential with this wonderful instrument and hopes to instill a lifelong love for music in her students. Her pedagogical priority is to build a well-rounded musician who understands that taking piano lessons requires not only interest and passion for music, but also discipline, dedication, and patience. As a teacher, she continuously strives to work on her professional development by attending master classes, state and nationwide music conferences, as well as by taking piano pedagogy online courses.
Dr. Krajciova earned her Doctor of Musical Arts from the University of Nebraska–Lincoln, Master of Music from Kansas State University, and Bachelor of Music from Northwestern State University of Louisiana. Her primary tutors have included Mark Clinton, Slawomir Dobrzanski, Francis Yang, Nikita Fitenko, and Peter Cerman. She appeared as a soloist with Northwestern State and Kansas State University Orchestras and was one of the two pianists featured in Francis Poulenc's Concerto for Two Pianos with the Orchestra Omaha in September 2018. A passionate chamber musician who believes in giving back to the community, she performed at the Bryan West Lincoln Hospital with violinist Lisa Nielsen, under the Lincoln Symphony's "Healing Arts" project. In Fall 2020, Dr. Krajciova's article "A Friendly Tarantella" was published in Piano Magazine, a division of The Francis Clark Center for Keyboard Pedagogy.
What to expect in lessons with Janka:
Become a well-rounded musician by learning about all aspects of the piano playing: technique, performance, ear training, music history & theory, improvisation & more
Learn the discipline of effective practicing, so you can play your favorite Classical, pop or Christmas pieces
Enjoy sharing the music with others at our studio recitals, Christmas Gratitude recital, as well as with the residents of the Aksarben Senior Living Community
Challenge yourself by attending District and State Festivals, local competitions, and OCoM's piano events
Back to All Artist-Faculty