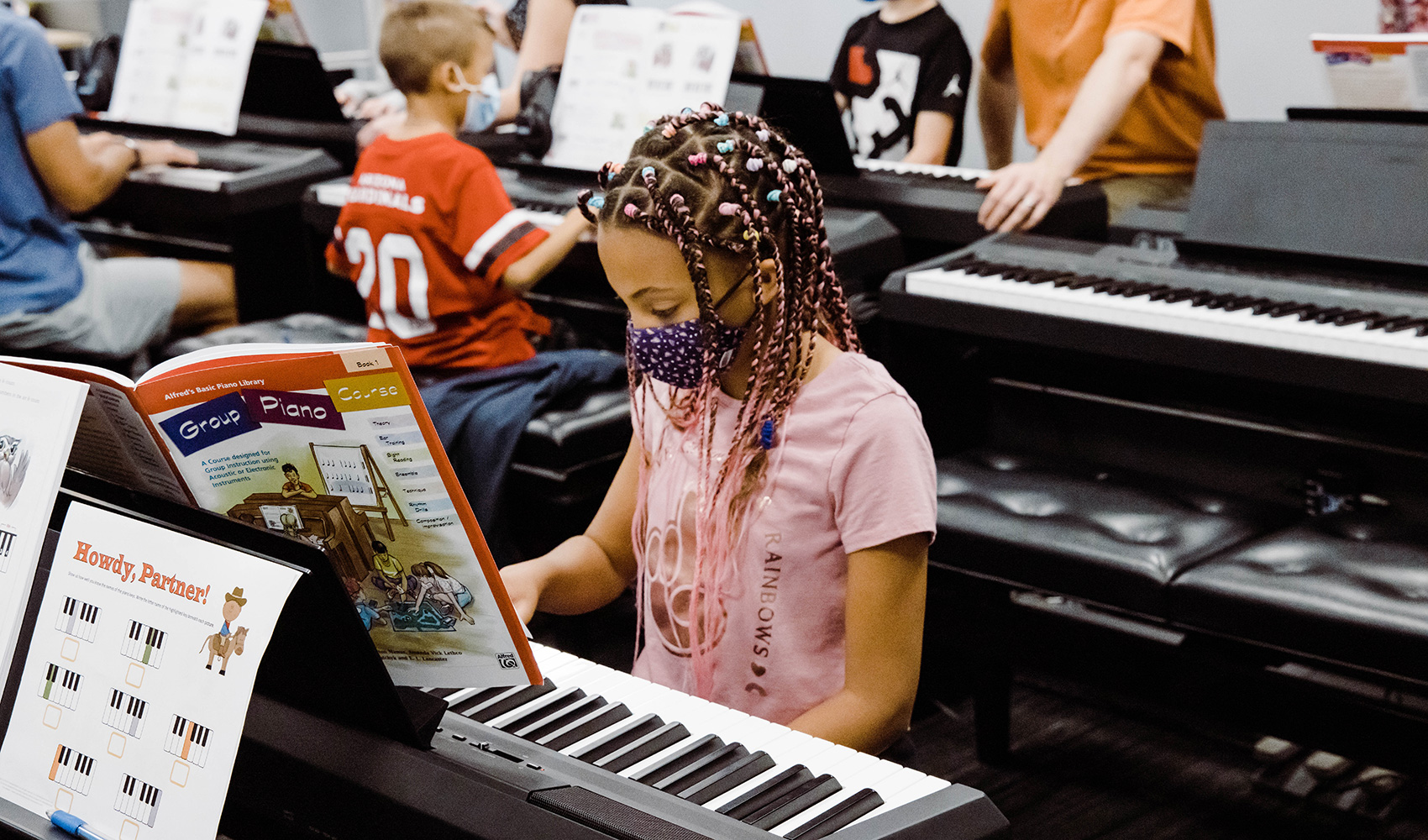 Keyboard Explorers is a fun and interactive introduction to the piano that familiarizes students with the basics and will better prepare them for individual instruction.
This group piano experience is a great choice for students who are just beginning to tickle the ivories. This class is appropriate for brand new students with no prior experience and those who are considering individual lessons. Keyboard Explorers will interact with their peers in a positive and constructive learning atmosphere. Working in our state-of-the-art lab, our instructors work to create a small group instruction environment that encourages parents and caregivers to work alongside their student.
This class is designed for beginning piano students ages 5+; no prior instruction necessary. Students with prior experience on piano or another instrument should contact classes@omahacm.org to determine the appropriate class level. Caregiver attendance is mandatory for class for students ages 5-7. One consistent caregiver participates in class with their student. Caregiver attendance is recommended for ages 8-10.
Class Dates:
Fall Session: 9/28/23 – 11/18/23
Days/Time:
Fall Session:
Cost: $140
Financial Aid:  To apply for aid for this class, first complete THIS FORM.
Instrument provided? Classes take place at the Conservatory's Keyboard Lab. Families are highly encouraged to have a piano/keyboard (with at least 61 keys) for at-home practice.
We reserve the right to cancel classes that do not meet the minimum enrollment requirement, in which case tuition and fees will be refunded. Details about our refund and other policies are located HERE.