Mental Health Awareness Month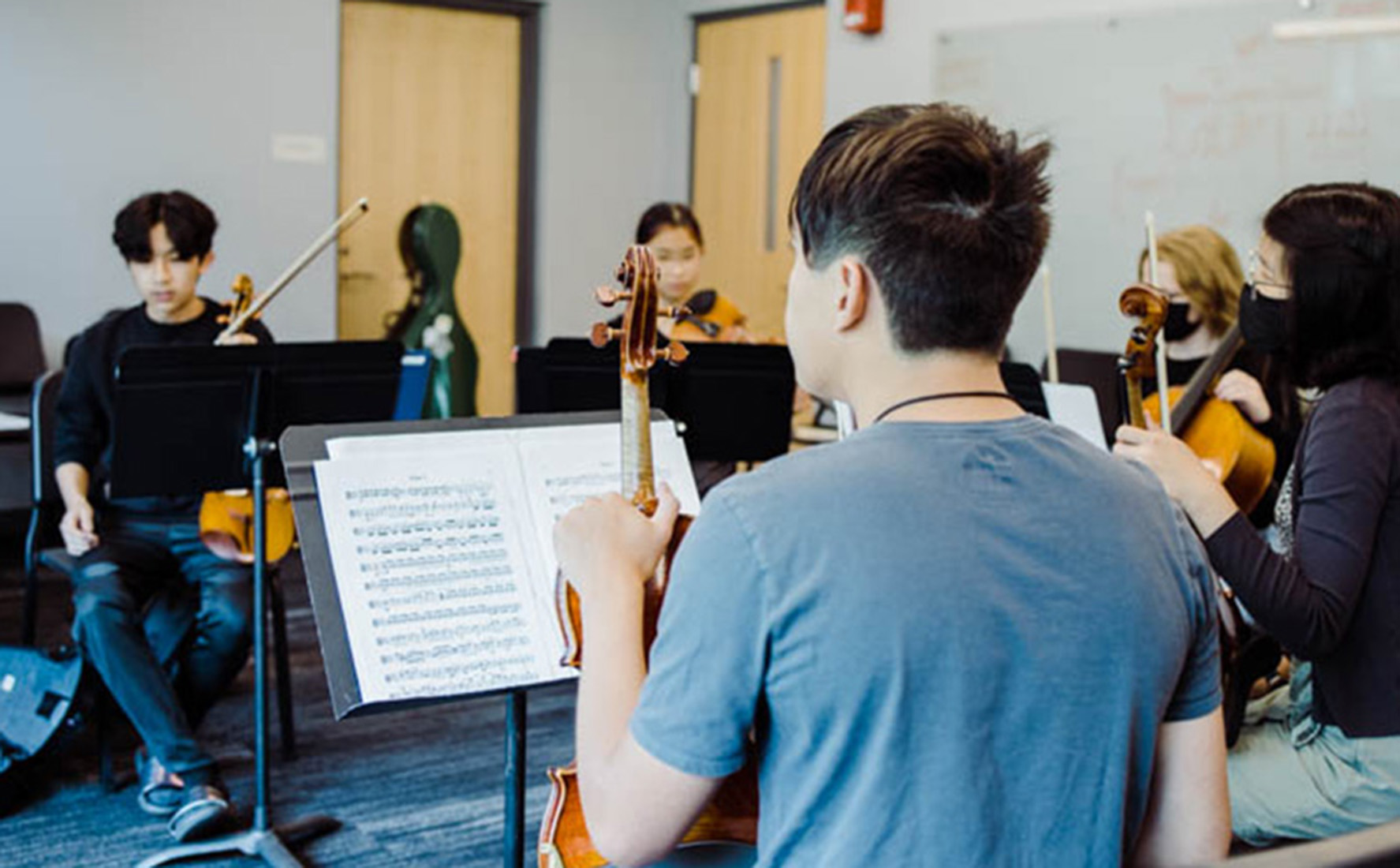 Written by String Sprouts Coordinator Liz Huett
I started taking viola lessons when I was five years old. I was not the most diligent student when it came to home practice (sorry, Bill!), but by junior high, I was playing nearly every day–in lessons and classes and rehearsals, in orchestras and chamber groups, both inside and out of school, for pay, for course credit, and just for fun.
When I moved to Omaha to go to grad school, I was sad to leave my college quartet behind, but it didn't occur to me to worry that I didn't know any string players in Omaha. I had my viola with me, of course, but since I didn't have anyone to play with, it stayed mostly in its case. I went without playing for six miserable months before I saw a kid on campus with a cello and followed him to an orchestra rehearsal.
I have read that, of all human activities, none uses more parts of the brain than playing a musical instrument. There is no specific "music center" of the brain–you need the memory in your hippocampus for recall, your cochlear nuclei and auditory cortices for listening, the timing circuits in your cerebellum for rhythm, your motor cortex for physical movement, your sensory cortex to feel that you're touching the instrument, your visual cortex for reading music and following other players, and your language centers for lyrics and reading. (For more on this, check out This Is Your Brain on Music by Daniel J. Levitin.) To make music, all these disparate parts don't just need to work, they need to work together, in concert.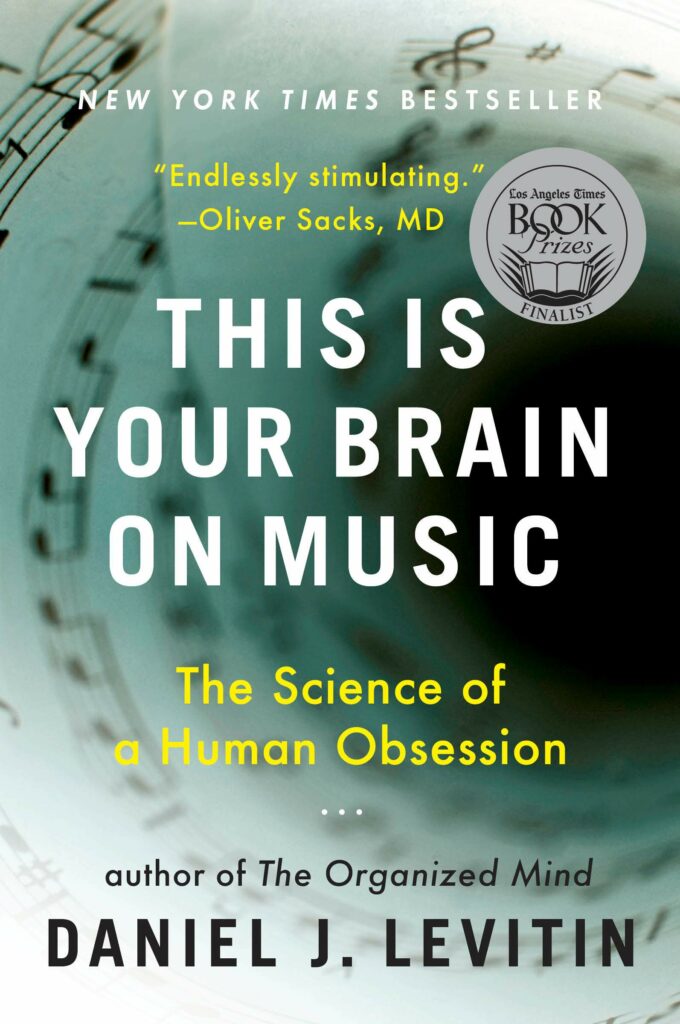 This describes my experience 100%. When I am playing my viola with other musicians, I am doing nothing else–I cannot do anything else. I cannot worry about tasks left undone; I cannot worry about a pandemic; I cannot worry about the state of the world I will someday leave behind to my grandchildren. I can't even call out a measure number! I am fully occupied, and I am, therefore, at rest.
For almost as long as I have played the viola, I have had obsessive-compulsive disorder, an aggressive form of anxiety in which you spend much of your waking life on high alert against threats like head lice or viruses or gas leaks–threats that are real but are blown far out of proportion. This level of stress leaves me in dire need of meditation, but it also leaves me particularly ill-suited to "clearing my mind." Until I stopped playing my viola, I didn't realize that I had been using it as meditation for all these years. Once I figured it out, during that grad school orchestra, you can bet I started turning to it on purpose.
Since then, playing viola has helped me navigate mental health challenges wherever they appear. Viola has helped me handle the isolation of raising babies as a stay-at-home mom and the stress of underemployment and financial disarray. It has helped me bear the deep sadness at the death of a dear friend and the day-to-day fears of living in a world gripped by pandemic disease. Of course, my condition also requires therapy, medication, and the support of my family and friends, so I don't mean to suggest that music alone is enough to maintain mental health. What I do suggest is that it's easy for me to imagine the experience of musicians like Beethoven, or Tchaikovsky, or even Kurt Cobain, whose minds must have roiled with instability that could be temporarily calmed by all the parts of the brain working together to make music.
All of this is to say: Play music! Mental health is important for every person, and playing music is one of the most joyful ways to maintain it. It's never too early and never too late to learn to play. Whether you are a beginner, a former musician ready to jump back in, or a player who wants to learn something new, Omaha Conservatory of Music can help you get started. We have lots of options for adult players (see below)–you won't have to join a class of kindergarteners. 
One thing that players and non-players alike can do right now is read Year of Wonder or Another Year of Wonder, both by Clemency Burton-Hill. (Spoiler alert for everyone on my gift list this year: You will be receiving one of these books.) They contain one piece of classical music for every day of the year, along with an entertaining and accessible one-page history of each piece. Save a few minutes every day to sit down and actively listen to the music she recommends and see how it can change your perspective.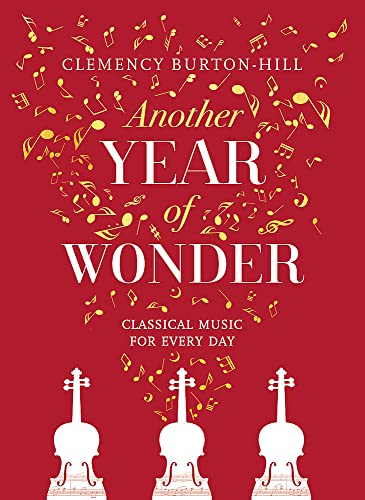 So many of us have music in the background of our lives. Let Omaha Conservatory of Music help you bring it to the foreground, where it belongs. After engaging your brain with music, you may find that you can't remember how you lived without it. 
Omaha Conservatory of Music offers individual lessons on a wide variety of instruments, including strings, piano, woodwinds, brass, percussion, and voice. When recital time rolls around, you can choose to perform with your teacher's entire studio or at the adult recital with adult students from other studios
If you want to give lessons a try but aren't ready to sign up for a full year, check out our Summer Lesson Bundles! This lets you purchase three hours of lessons to be taken over the summer. It's a great way to dip your toe into learning to play an instrument (or learning to play a second or third instrument!).
If you would prefer the camaraderie of a class experience, we've got you covered there, too. For adult beginners, we offer group classes in guitar, keyboards, violin, and cello. Adults who can already read music and play a stringed instrument proficiently in first position can join our Myelin Ensemble for a chamber music experience.
We also have opportunities for adults (and scholarly younger students) to delve deeper into the making of music. Try Music Theory for an introduction to how music is created and then move on to Composition Class to try your own hand at composing. Check out ReDiscover Music, a music history and discussion course for teens and adults who want to learn in depth about a variety of topics in music.
---
Thank you to Liz for sharing her personal, thoughtful perspective and helpful tips for using music as a tool to support mental health! We are SO lucky to have Liz on our team here at the Omaha Conservatory, where she has an integral role in helping change lives through music every single day!
Join us in celebrating Mental Health Awareness month all of May!