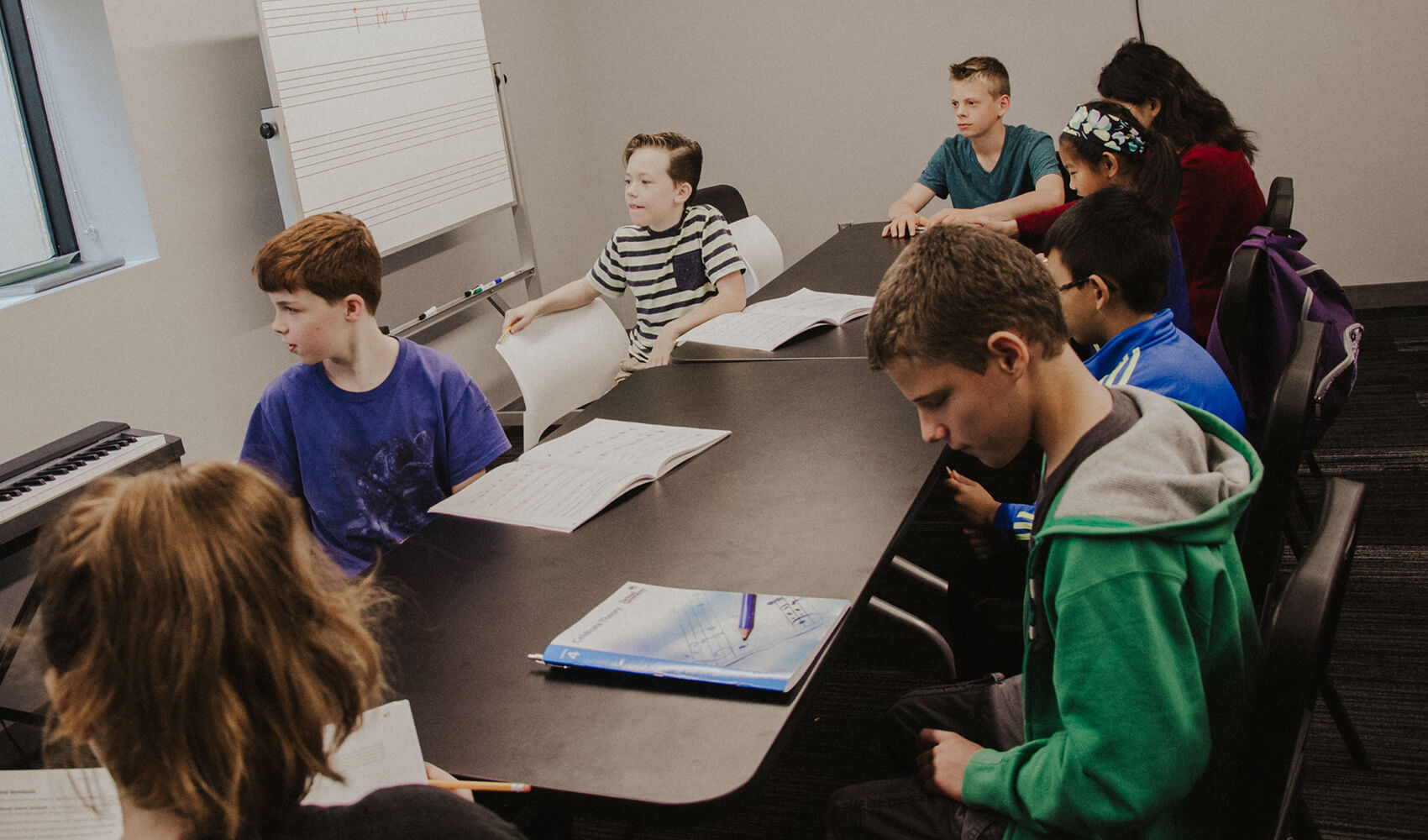 Composition Class is for students of all levels – seasoned composers, those who "dabble" in composition, and students with no composition experience.
In class we will explore the building blocks of composition, to better understand what makes a successful composition, to learn more about creating a composition from a small idea to a work performed on stage! Each 8-week session will cover the essentials of composition as well as focus on a different theme. Such themes include: How to Write a Melody, Writing for String Instruments, Writing for Piano, & How to Write for the Voice.
Prerequisite: 2+ years of individual music study and ability to read both treble and bass clef OR approval by instructor.
Dates/Times:
Fall Session: 9/27/22 – 11/15/22
Tuesdays / 6:00p.m. – 7:00p.m.
Cost: $155/trimester (If you'd like to enroll for the whole year for a cost savings, please email admissions@omahacm.org)
We reserve the right to cancel classes that do not meet the minimum enrollment requirement, in which case tuition and fees will be refunded. Details about our refund and other policies are located HERE.
Students will learn:
How to organize musical ideas into a piece of music
How to brainstorm new material for composing
How to notate music clearly
How to write music for instruments other than the ones you already play
How to think about musical elements that go into a composition other than melody