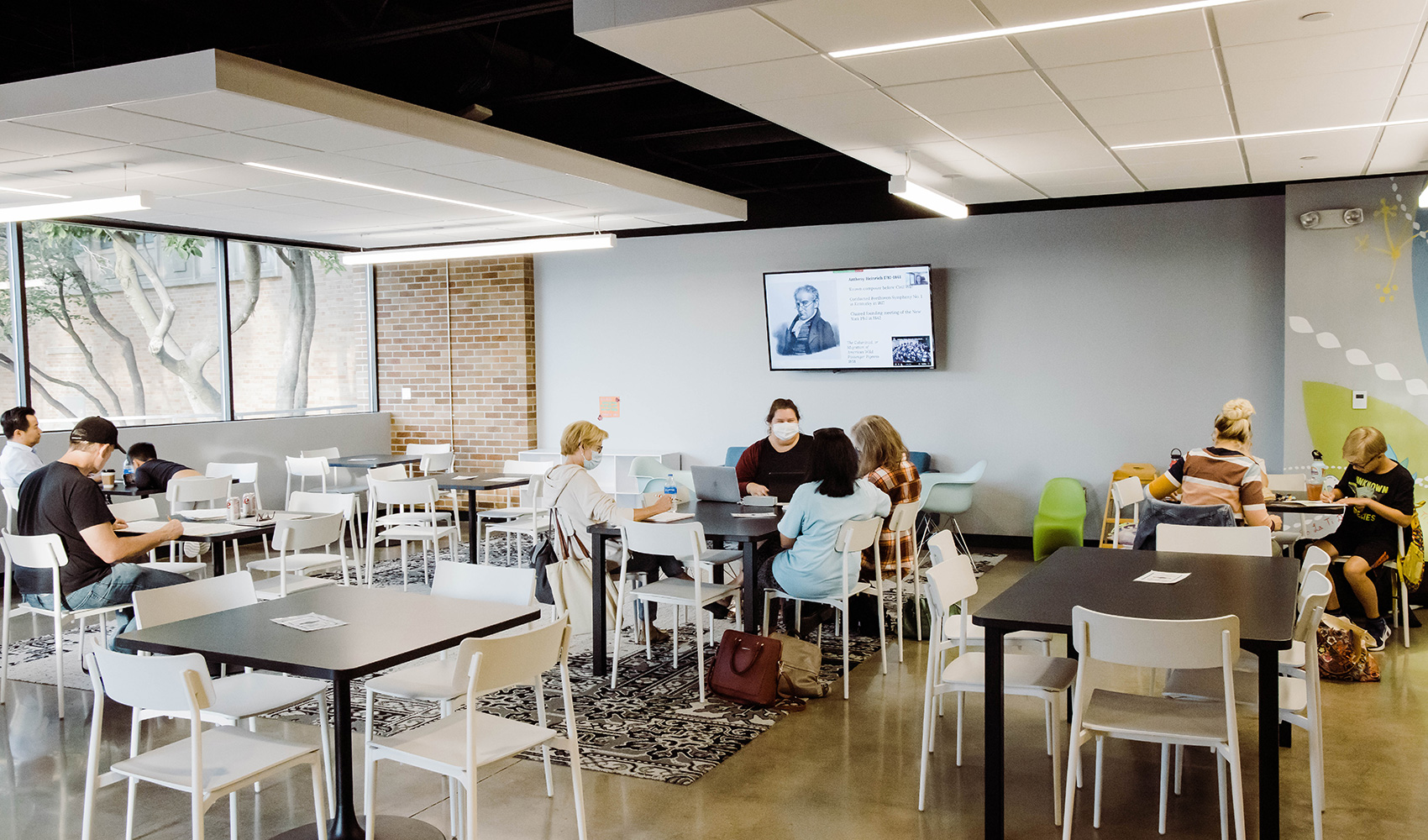 Age Range: Adults & Scholarly Teens
$100/trimester
No Registration Fee
ReDiscover Music (formerly Musical Tides) is a music listening, history, and discussion for adults and scholarly teens interested in learning about topics in music – including parents of Conservatory students!
Taught by our very own Dr. Elizabeth Grunin, each 8-week segment will have an interesting theme. Content includes the origins of Western Music, Bach, Haydn, Mozart, Beethoven, music theory geared for those who love Classical Music and meeting other like-minded music enthusiasts.
Dates/Time: Fridays, 5:30-6:30 p.m. in Accelerando Coffee House
* NO class on 10/15 and 11/12
* Makeup dates on 11/19 and 12/17
Cost: $100 per 8-week session.
There is no registration fee for this class
Drop in fee:$15 per person, bring cash or check to the reception desk before your class.