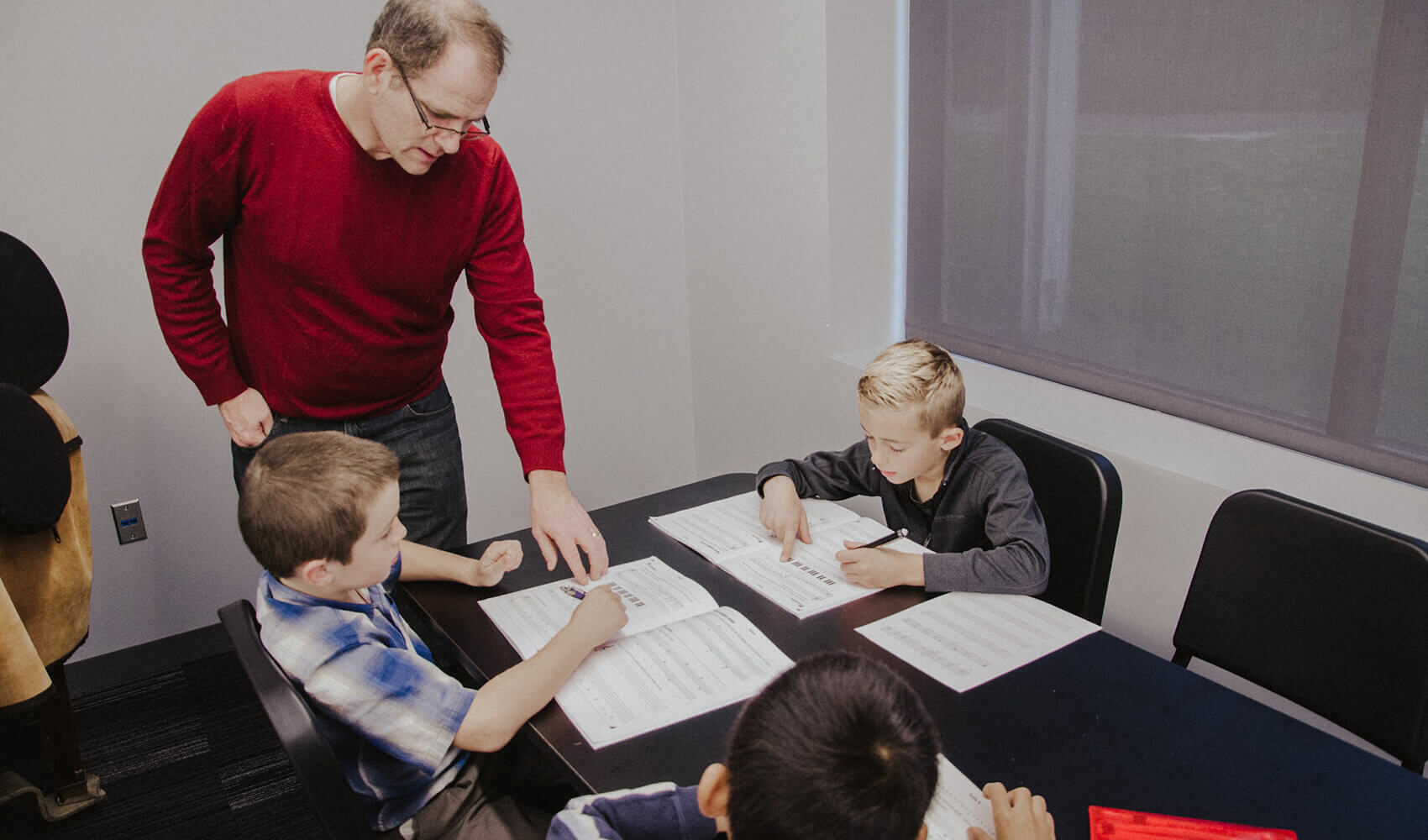 Theory Classes are a great addition to your Omaha Conservatory of Music experience!
Students who participate in our theory classes will be tutored in online group classes that follow the Royal Conservatory of Music curriculum. Students who are new to our theory classes will take a placement exam so that they can be scheduled into the appropriate class.  Theory is like sunshine for musicians – we can't thrive without it!
Level 5 Theory students and above also have the opportunity to take the official RCM Theory Test offered three times per year
Times: Saturday, 9–10 a.m. online
Class Schedule:Runs October 2 – May 21, 2002, 24 weeks annually (8 week trimesters)
Cost: $300/year
$20-$40 per workbook depending on level. Students keep workbooks. Workbook costs billed to ParentsWeb account.
There is a $45 enrollment fee for new students.