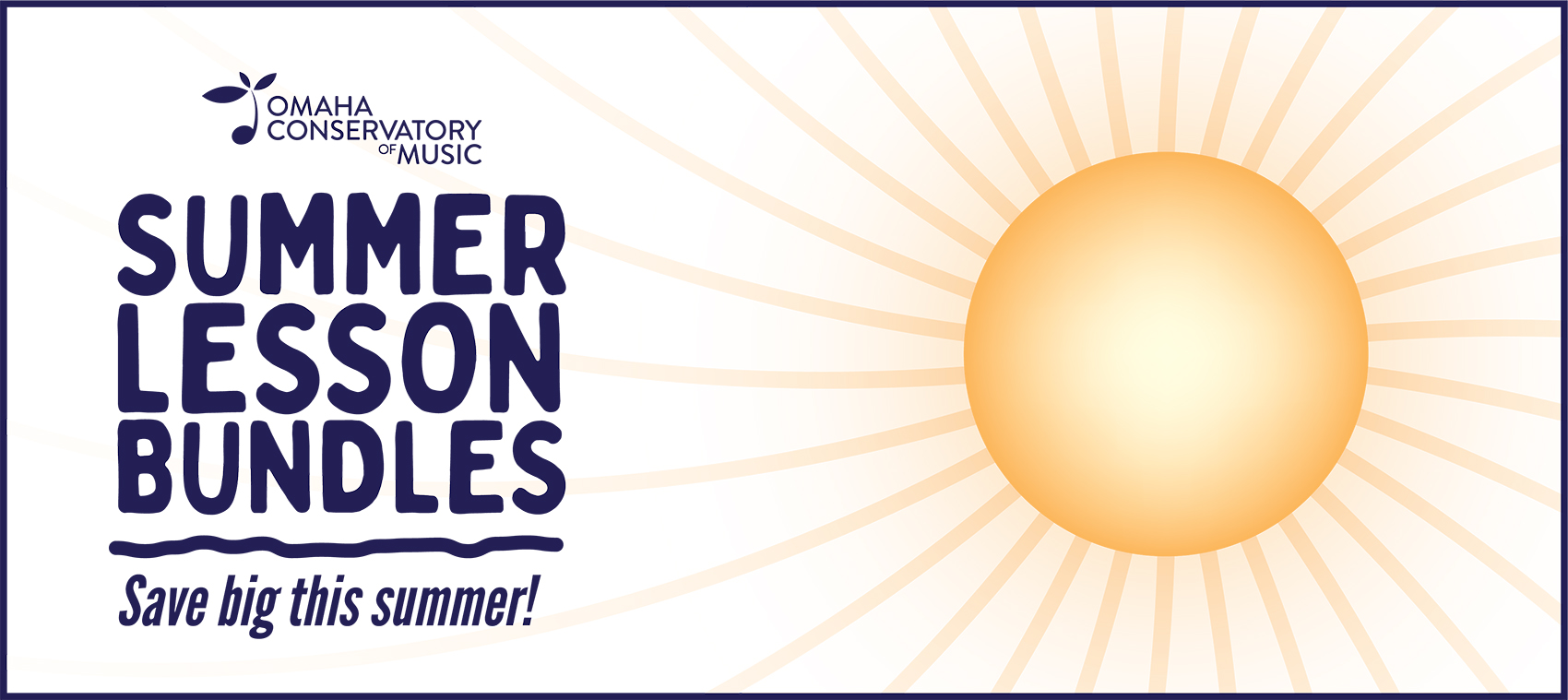 Grab music lessons from top-notch teachers for just $64-$71 an hour in bundles of 3 hours. Depending on teacher availability, lessons can be taken starting April 4, 2022. All lessons must be taken by August 12, 2022!
What are Summer Lesson Bundles?
3 hours of lessons that can be taken throughout the summer. You'll receive one-on-one instruction from our top-notch teachers and grow as a musician. Not sure if Summer Lesson Bundles are for you? Think again! They're perfect for:
Trying out a new instrument!
Keeping your skills sharp over summer!
Increasing the length of your lessons!
Dipping your toes into lessons at the Conservatory!
How much are Summer Lesson Bundles?
$213 for Strings and Piano
$192 for Voice, Guitar, Winds, Brass, Percussion and other studies
Please note: Summer Lesson Bundles are non-refundable and all lessons must be taken by August 12, 2022.
What instruments can you learn?
Cello
Clarinet
Flute
Guitar
Oboe
Percussion
Piano
Trombone
Trumpet
Violin
Voice
Where do I sign up?
Request Summer Lesson Bundles by filling out our Summer Bundle Form. Once we receive your request our Admissions team will reach out to match you with a teacher and finalize your registration.
Summer Bundles can be used from April 4 – August 12, 2022
Last day to purchase is June 30, 2022!
If you are currently enrolled in lessons at the Conservatory your tuition already includes six summer lessons!
June 30th is the final day to sign up!
Who is teaching Summer Lesson Bundles?