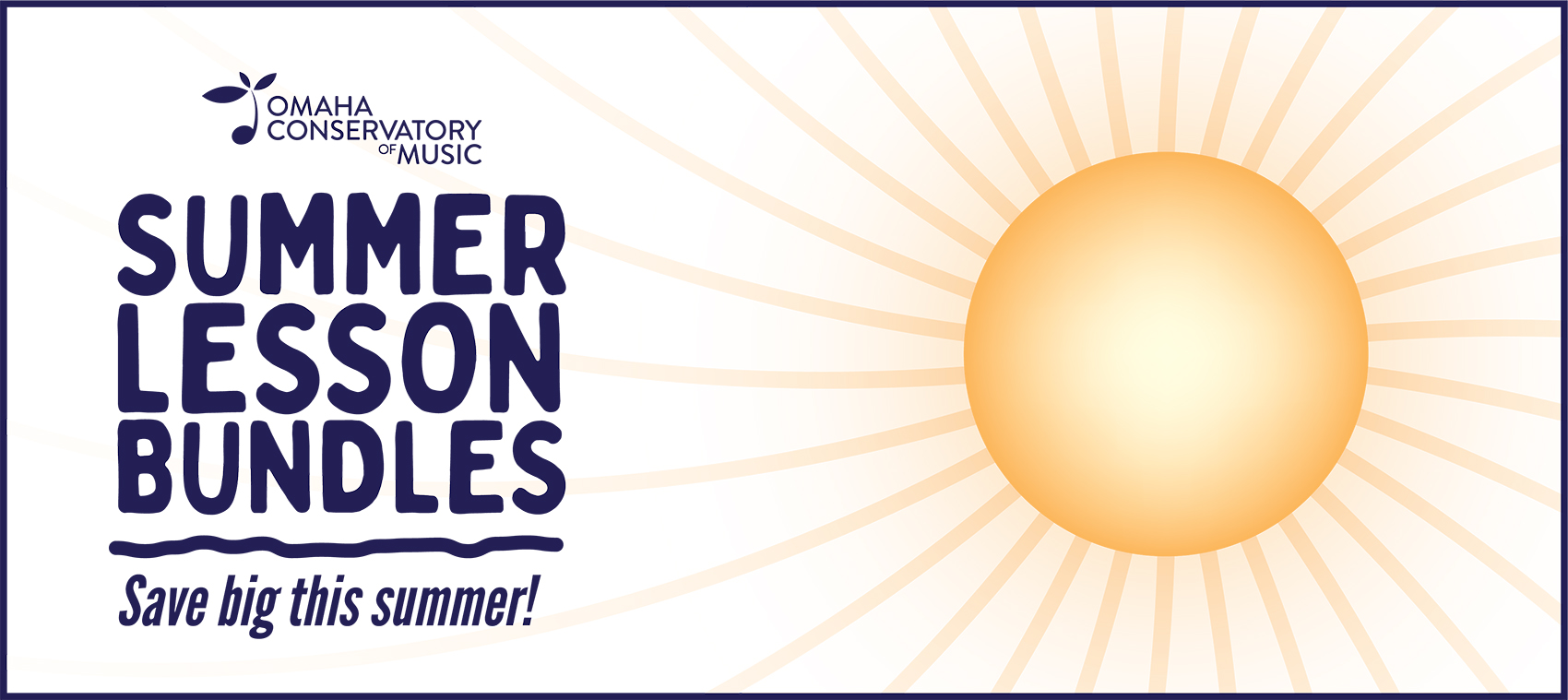 Grab music lessons from top-notch teachers for just $67-$74 an hour in bundles of 3 hours. Depending on teacher availability, lessons can be taken starting April 17, 2023. All lessons must be taken by August 11, 2023.
What are Summer Lesson Bundles?
3 hours of lessons that can be taken throughout the summer. You'll receive one-on-one instruction from our top-notch teachers and grow as a musician. Not sure if Summer Lesson Bundles are for you? Think again! They're perfect for:
Trying out a new instrument!
Keeping your skills sharp over summer!
Increasing the length of your lessons!
Dipping your toes into lessons at the Conservatory!
How much are Summer Lesson Bundles?
$222 for Strings and Piano
$201 for Voice, Guitar, Winds, Brass, Percussion and other studies
Please note: Summer Lesson Bundles are non-refundable and all lessons must be taken by August 11, 2023
What instruments can you learn?
Cello

Flute

Oboe

Trumpet

Violin

Viola

Voice
Where do I sign up?
Request Summer Lesson Bundles by filling out our Summer Bundle Form. Once we receive your request our Admissions team will reach out to match you with a teacher and finalize your registration.
Summer Bundles can be used from April 17 – August 11, 2023
Last day to purchase is June 30, 2023
If you are currently enrolled in lessons at the Conservatory your tuition already includes six summer lessons!