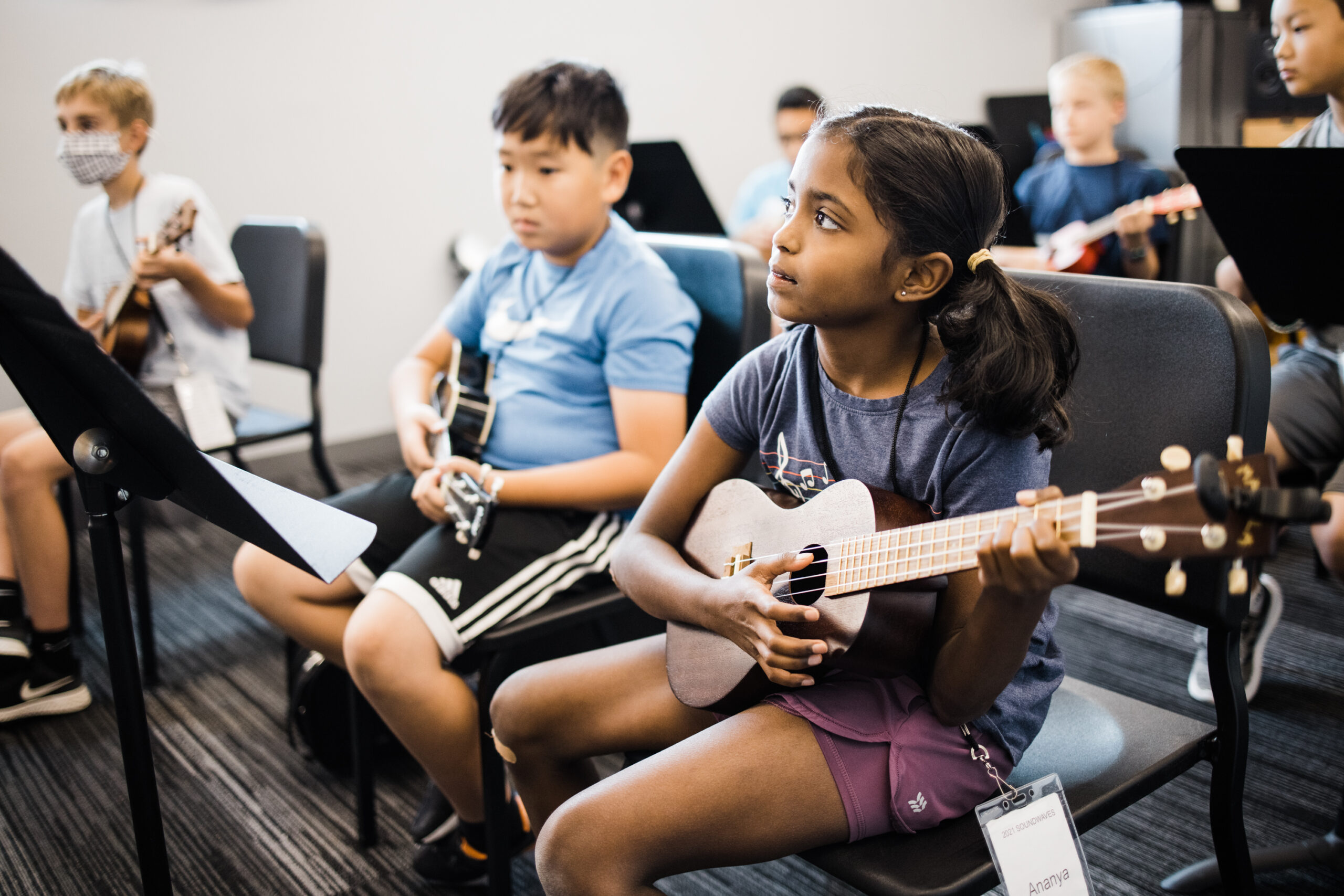 In addition to our individual lessons we offer for a variety of instruments, Omaha Conservatory of Music is proud to offer group classes that allow students to learn a new instrument in a welcoming, low-stress environment. Our Ukulele Explorers class is ideal for beginners who want to strum along to their favorite hits, like Somewhere Over the Rainbow.
Who can register for Ukulele Explorers?
Offered for students ages 6–8, no musical experience is necessary – but we do require a positive attitude and an enthusiasm to learn.
Are instruments provided for this class?
Instruments for Ukulele Explorers are not provided but a tenor ukulele is required. Upon registration we will send you some recommendations on instrument purchasing. For information about renting a ukulele email classes@omahacm.org.
What techniques and styles are taught within classes?
All students will be taught string names, strumming techniques and basic chord progressions.
When and what time does Ukulele Explorers take place?
Our fall trimester runs from September 30 through November 18. During this time, the class will meet every Saturday from 11 a.m. through 12 p.m. Caregiver attendance is required.
How much do classes cost?
$140 for an 8-week trimester. We proudly offer financial aid to ensure equal opportunity to musical education. To apply for financial aid, please fill out this form!
Why should I enroll in this class?
Our group classes are an affordable, low-commitment way to learn a new instrument. Group classes are also a fantastic way to make new friends and connect with the engaging community of OCoM musicians. Our Ukulele Explorers class is also the prerequisite for Famous Strums, a class that teaches students songs from The Beatles, BB King and more! Sign up for Ukulele Explorers today using the form on this page!