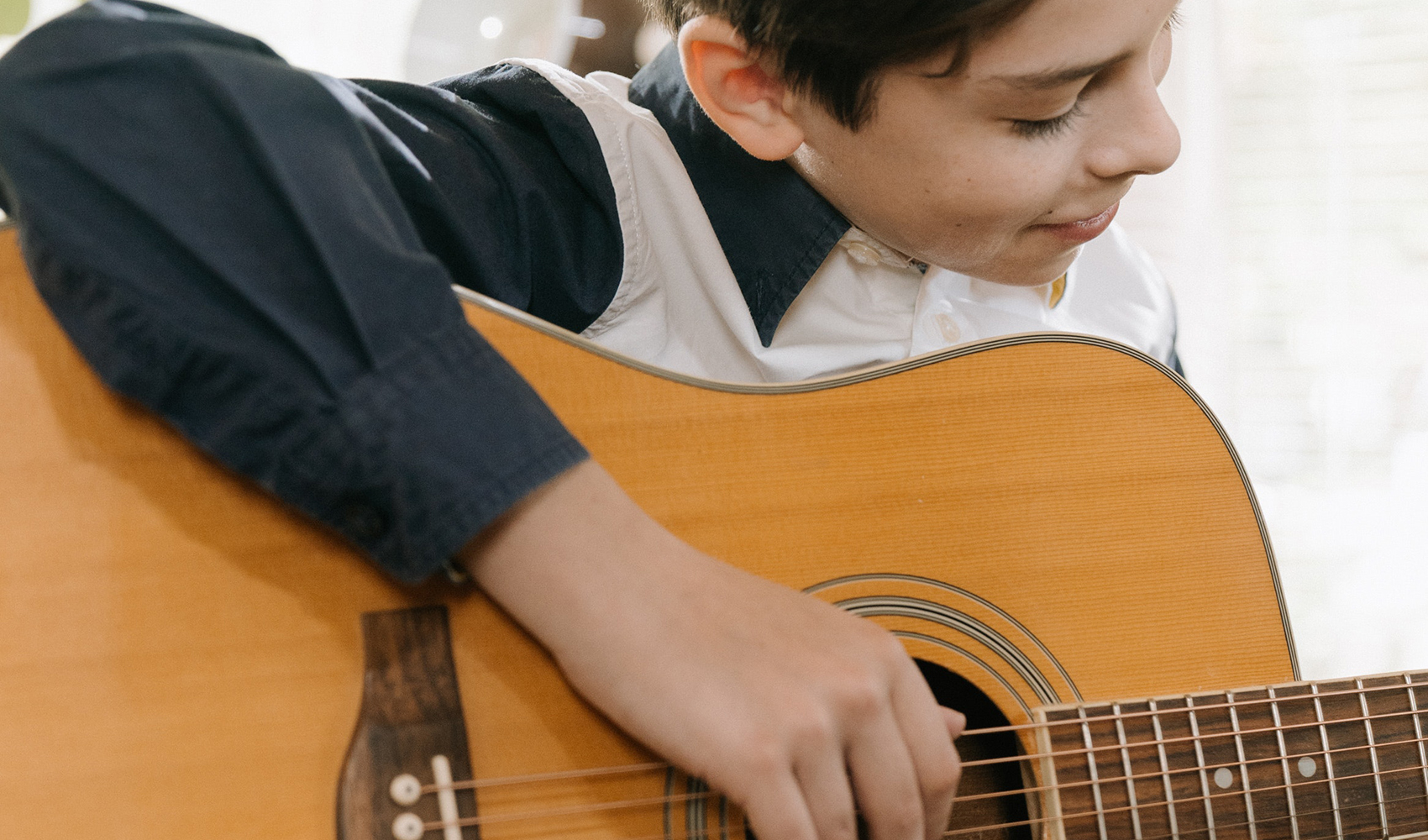 Do you love to strum your Ukulele or Guitar, and have a solid foundation of beginner skills?
Come learn some popular cover songs of various genres in a friendly environment with a knowledgeable coach to support your progress. Famous Strums emphasizes aural skills and rhythm to improve your comfort with strumming along with popular and classic music. Suitable for ages 6-12! We will read tab and some notation and even learn how to "chart" songs. Learn songs from The Beatles, Traditional and Americana tunes, Sly and the Family Stone, BB King and more! Instructors will teach with attention towards differing age ranges and modifications to make sure everyone has a great time jamming together.
Other fretted stringed instruments (mandolin family, banjo) welcome to participate if proficient with strumming and changing basic chords.
Prerequisite: Completion of Guitar Explorers Level 1 or Ukulele Explorers Level 1 OR proficiency with various strumming patterns, changing basic chords (C Major, G Major, E Minor, D Major), tuning your instrument, and basic reading notation & tab.
Dates:
Fall Session: 9/30/23 – 11/18/23
Days/Times:
Fall: Saturdays / 10:00a.m. – 11:00a.m.
Cost:
Financial Aid:  To apply for aid for this class, first complete THIS FORM.
Instrument provided? No – student must provide instrument.
We reserve the right to cancel classes that do not meet the minimum enrollment requirement, in which case tuition and fees will be refunded. Details about our refund and other policies are located HERE.
Select your class - click to sign up!