Revitalize a Child's Mind with Violin Explorers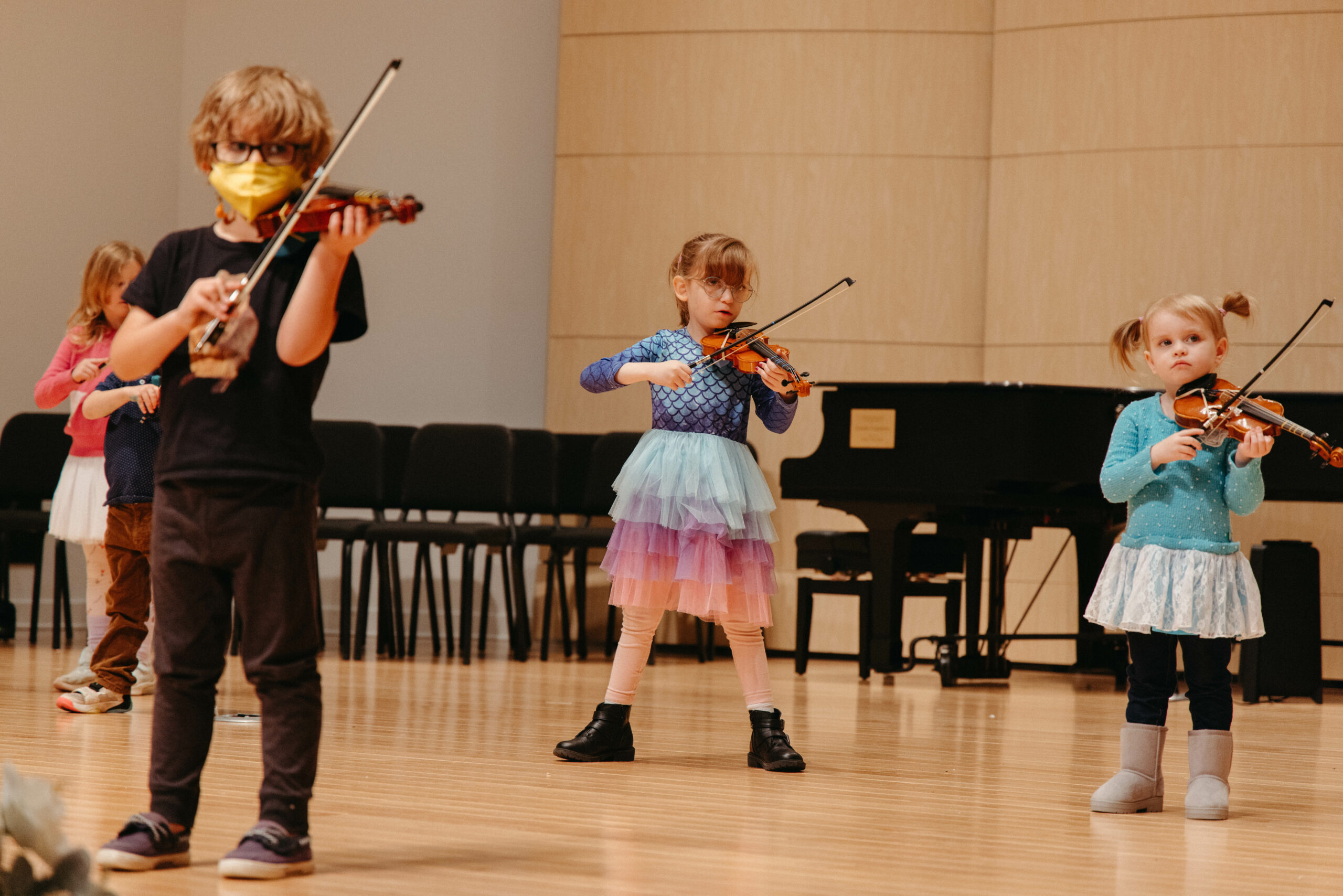 From Itzhak Perlman to Lindsey Stirling, the violin's popularity spans a variety of genres, from classical to pop and everything in between. With this versatility in mind, it's the perfect instrument when introducing your child to a whole new world of music!
Who can register for Violin Explorers?
This group class is designed for students ages 4-8. No prior musical experience is required, but we do require a positive attitude and an enthusiasm to learn!
Are instruments provided for this class?
Yes! We provide violins for every student.
What techniques and styles are taught within classes?
Violin Explorers uses methods in our String Sprouts curriculum to create excitement in learning basic music skills. Students will learn correct posture in addition to clapping and playing basic rhythms.
When and what time does Tuneful Tots take place?
Our fall session runs from September 27-November 15. Every Violin Explorers class meets every Wednesday from 4:30 – 5:30 p.m.
How much do classes cost?
$140 for an 7-week trimester. We proudly offer financial aid to ensure equal opportunity to musical education. To apply for financial aid, please fill out this form!
Why should I enroll in this class?
Pre-K children who are introduced to music display accelerated brain development and cognitive function. Music lessons also help children establish a sense of discipline and creativity within their daily lives. Now than ever, music is such a strong force in the lives of littles! This group class provides the opportunity of connecting with other parents in addition to creating a stronger connection with your child. Sign up for Violin Explorers using the form on this page!