SoundWaves
July 23-30, 2022 • ages 9-18 • $750
For students studying strings, piano, voice, winds, brass, guitar and percussion of all skill levels
Spend a week at the Midwest's premier summer music program! Learn from world-class faculty and immerse yourself in an exciting musical experience. We offer a versatile program of masterclasses, chamber music, orchestra, wind ensemble, Rock Lab, musical theater and piano performance class with cross-disciplinary study options. There are diverse electives such as composition, ukulele, the business of music and more. Lodging and meal plans available.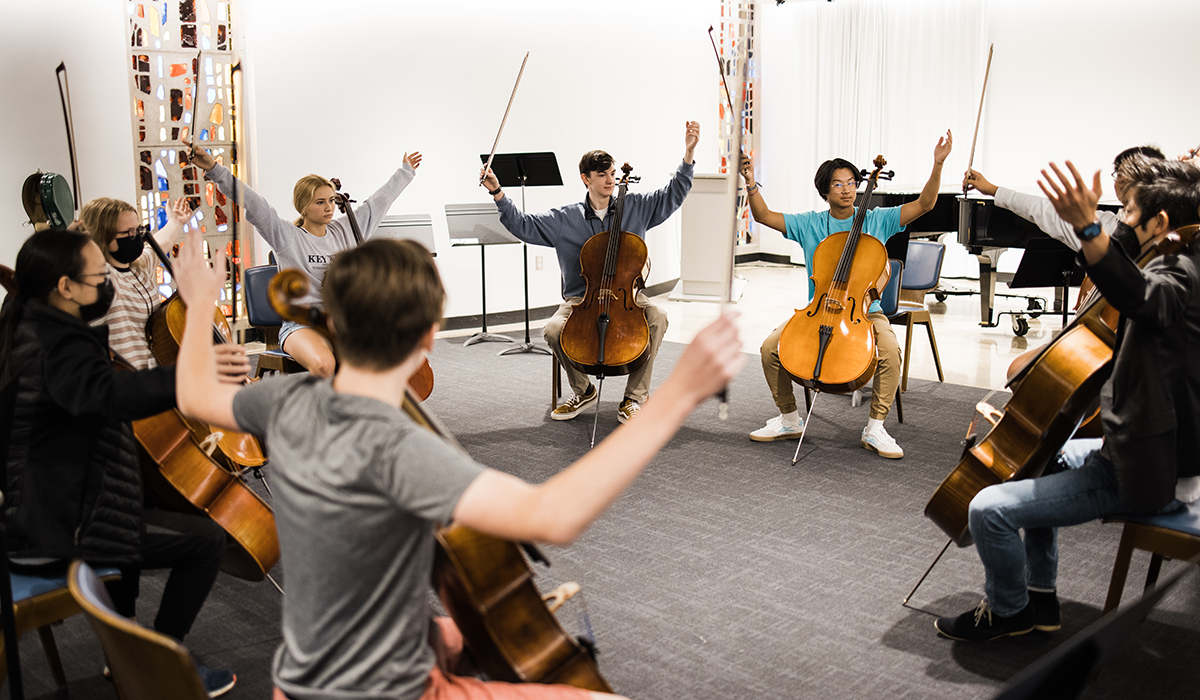 Suzuki Institute
July 17-22, 2022 • ages 0-18 • all skill levels • $500
A 6-day comprehensive program where Suzuki strings students, families and teachers come to expand and deepen their knowledge and playing. We offer an enriching summer institute led by exceptional Suzuki faculty. Among the classes offered: repertoire, technique, masterclass, reading orchestra, coffee caregiver circle (for Suzuki caregivers), and electives such as music by diverse composers, yoga for musicians, art expressions, and more! Lodging and meal plans available.