SoundWaves
July 22-29, 2023
For students studying strings, piano, and voice
A weeklong immersive summer music camp for strings, piano, and voice students age 9-18 of all skill levels. Housed at Omaha Conservatory of Music, the country's most promising young musicians have been flocking to SoundWaves for over ten years to immerse themselves in the region's premier pre-college training program. Learn from world-class faculty and immerse yourself in an exciting musical experience at our state-of-the-art campus. We offer a versatile program of masterclasses, Rock Lab, orchestra, chamber music, musical theater and piano performance class with cross-disciplinary study options. There are diverse electives such as composition, ukulele, the business of music and more. Lodging and meal plans available!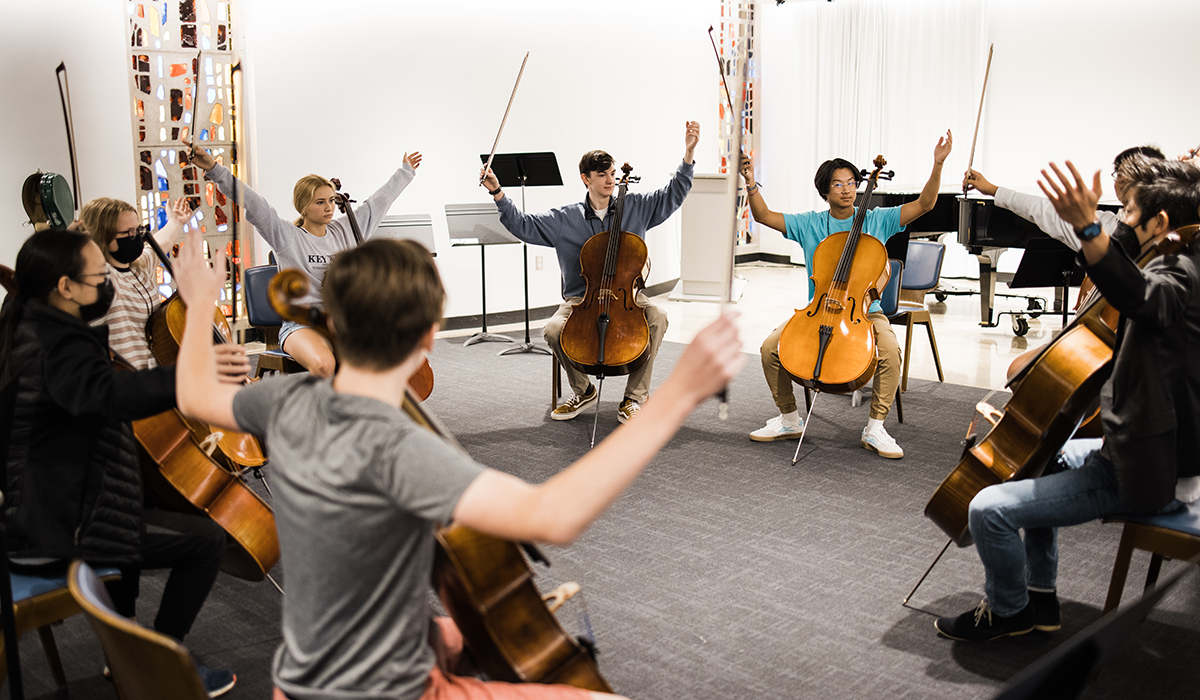 Suzuki Institute
July 15-20, 2023
Suzuki Institute Ages 5-18 | Tuneful Tots (SECE) Ages 0-4 | all skill levels welcome | caregiver attendance required for students 8 and under
A week-long comprehensive program that brings Suzuki students, families, and teachers together to expand and deepen their knowledge and playing. Core classes include: Repertoire, Technique, Masterclass, Reading Orchestra, Caregiver Coffee Circle (for parents/caregivers). Students will also choose from our exciting electives: Music by Diverse Composers, Ukulele, Art Expressions, and Movie Music!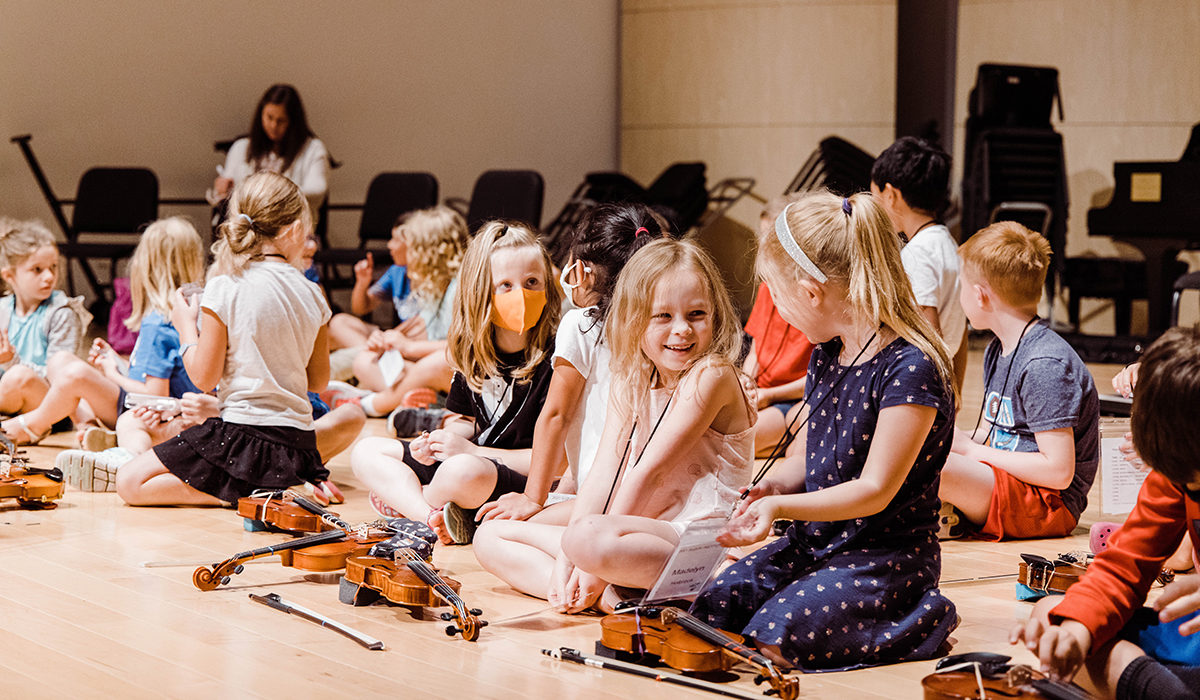 Teacher Training at Suzuki Institute
July 15-18, 2023 | July 19-23, 2023 | July 24-28, 2023
Expand your Suzuki knowledge during Omaha Conservatory of Music's Suzuki Institute. This year we are offering three exciting courses for Suzuki teachers to expand their skillset and toolbox as music instructors.