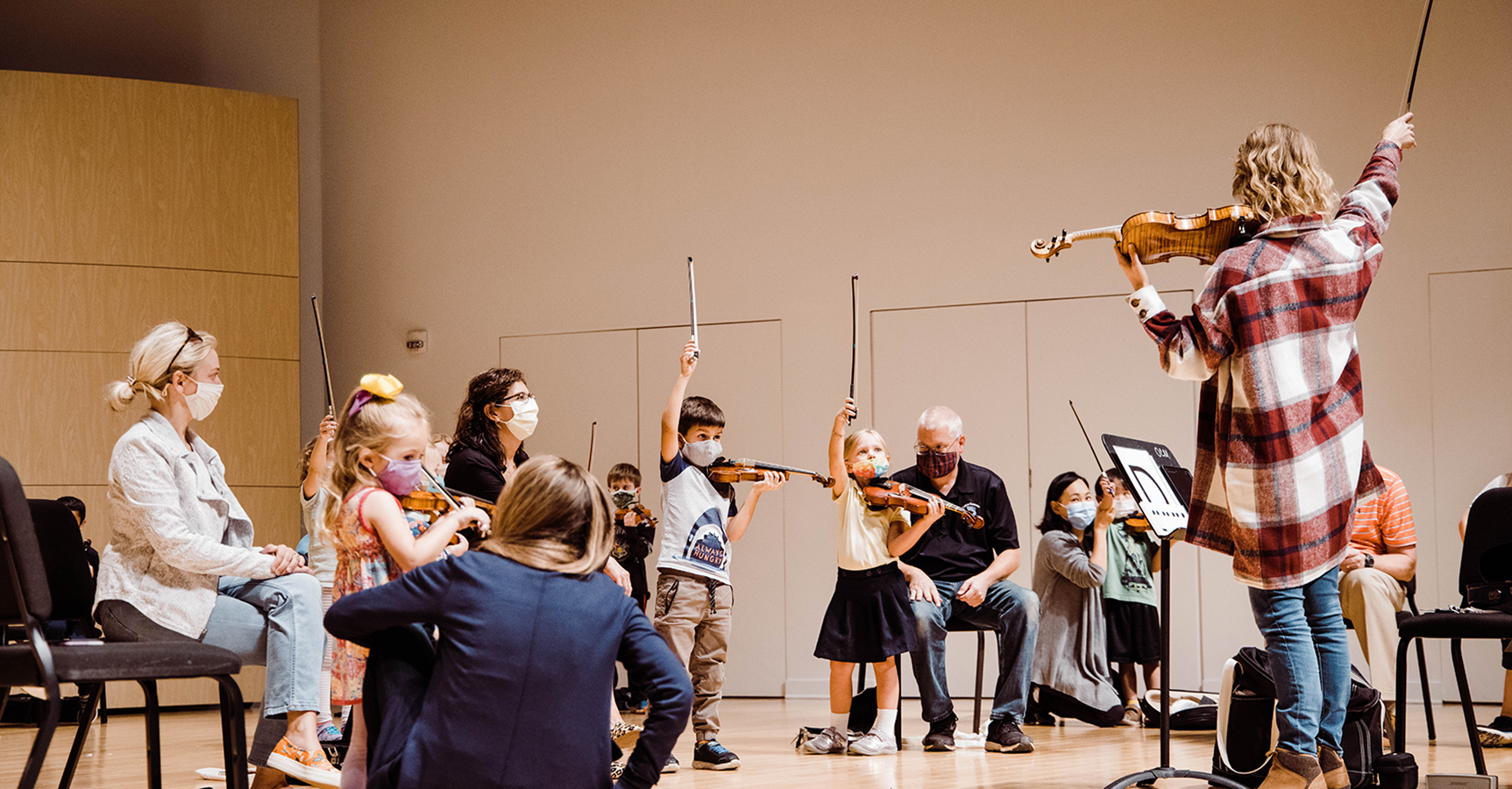 Violin Explorers is an 8-week exploration of the violin for beginners ages 4-8 and their parents.
This class uses the Strings Sprouts curriculum, which is rooted in the Suzuki method and El Sistema and features unique compositions to keep kids excited to learn and practice basic music skills on the violin. By way of a carefully constructed curriculum, excellent educators, and continuous caregiver involvement during the course, young students exercise both discipline and creativity that they will take with them for many years to come!
Upon completion of Violin Explorers, it is recommended that students enroll in String Sprouts (Level 1) in the fall and/or individual violin lessons.
This class includes:
8 one-hour classes for students and parents
Take-home practice plans
Curriculum that speaks to parents on new ways to help, motivate, and bond with your child.
Take-home flashcards for practice
Caregiver attendance is mandatory for class. One consistent caregiver participates during class with their student.
Days/Time: Winter Session: 1/10/24 – 2/28/24
Wednesdays / 4:30p.m. – 5:30p.m. (age 4-8)
Cost: $140/trimester
Instrument provided? Yes!
We reserve the right to cancel classes that do not meet the minimum enrollment requirement, in which case tuition and fees will be refunded. Details about our refund and other policies are located HERE.