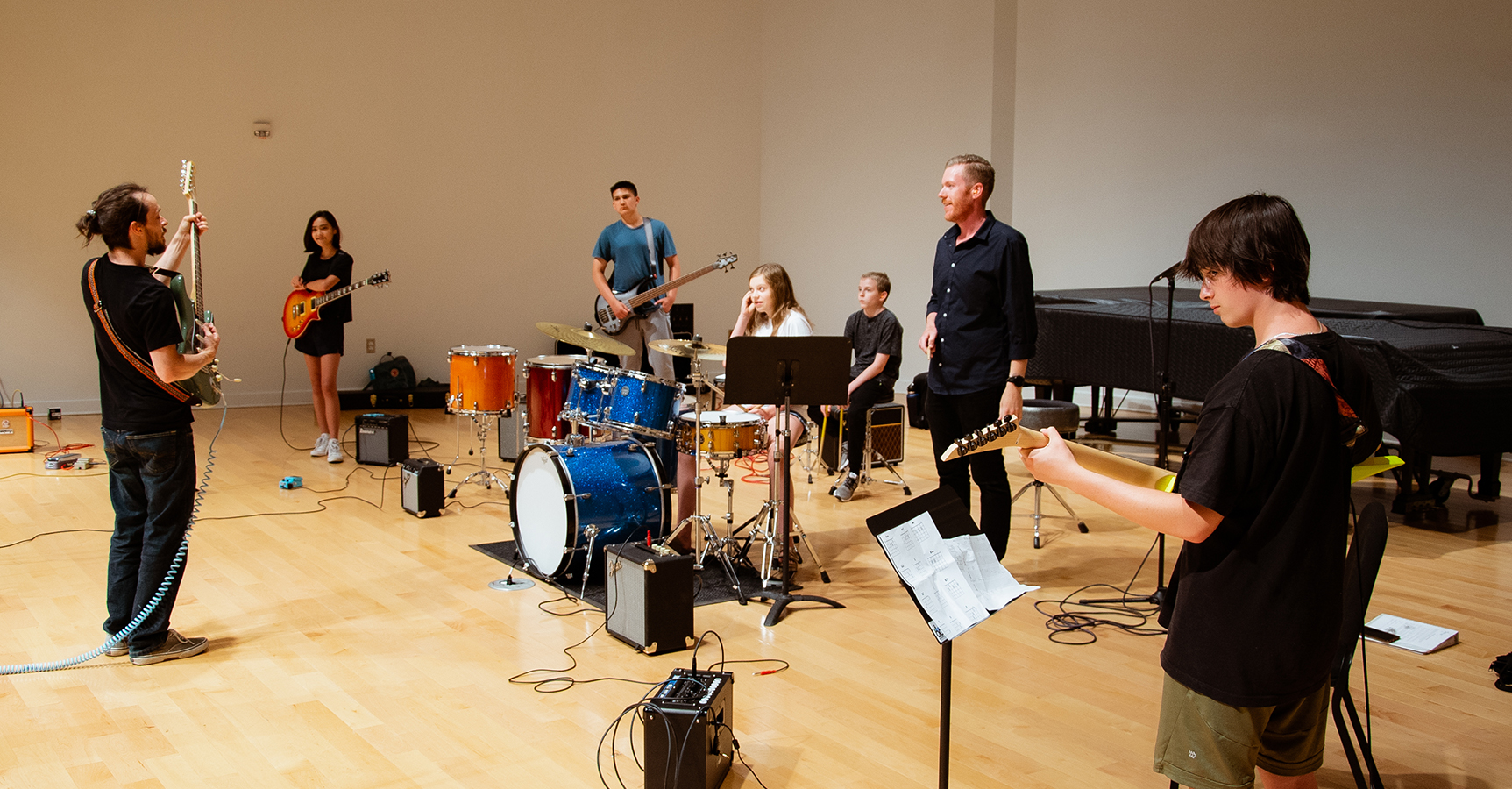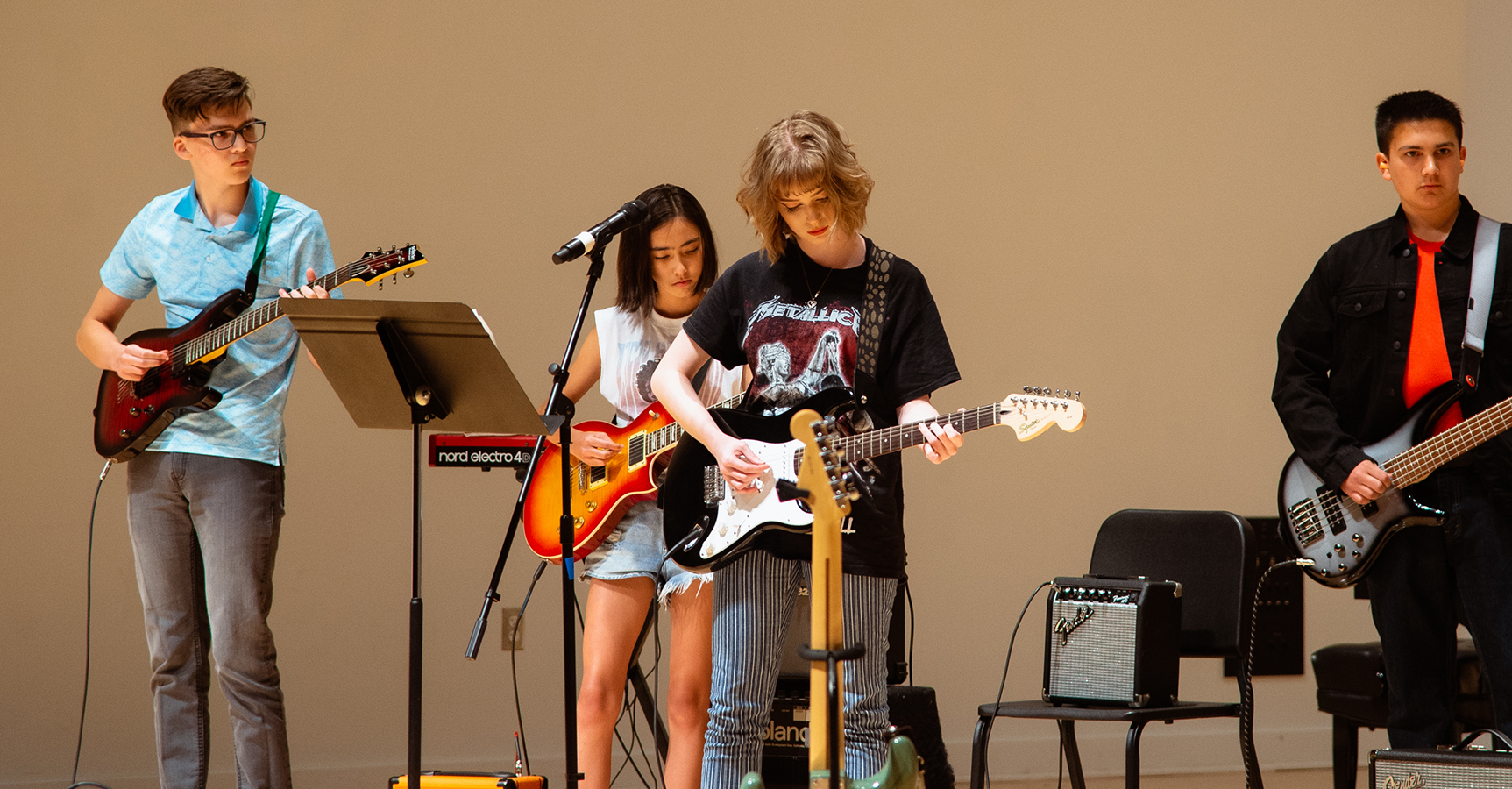 Age range: Ages 12+
$360/year (or $120/session)
Scholarship & Financial Aid Available
Rock Lab is a modern-band experience for vocalists and students who play guitar, bass guitar, drum set, or keyboard/synthesizer!
Led by Artist-Faculty members Andrew Stickman, Kevin Sullivan, and others. Students proficient on their instrument who enjoy improvising or learning covers of popular music are encouraged to enroll!
Dates: Wednesdays, 8-week sessions starting Oct 13 – May 4, 2022
Time: 7:30 p.m.
Cost: $360/year (or $120/session)
PLEASE NOTE: THIS CLASS REQUIRES A PLACEMENT VIDEO AND/OR TEACHER RECOMMENDATION. WHEN YOU APPLY, WE WILL CONTACT YOU ABOUT SUBMITTING A PLACEMENT VIDEO. PLEASE CONTACT GROUPS@OMAHACM.ORG WITH ANY QUESTIONS.