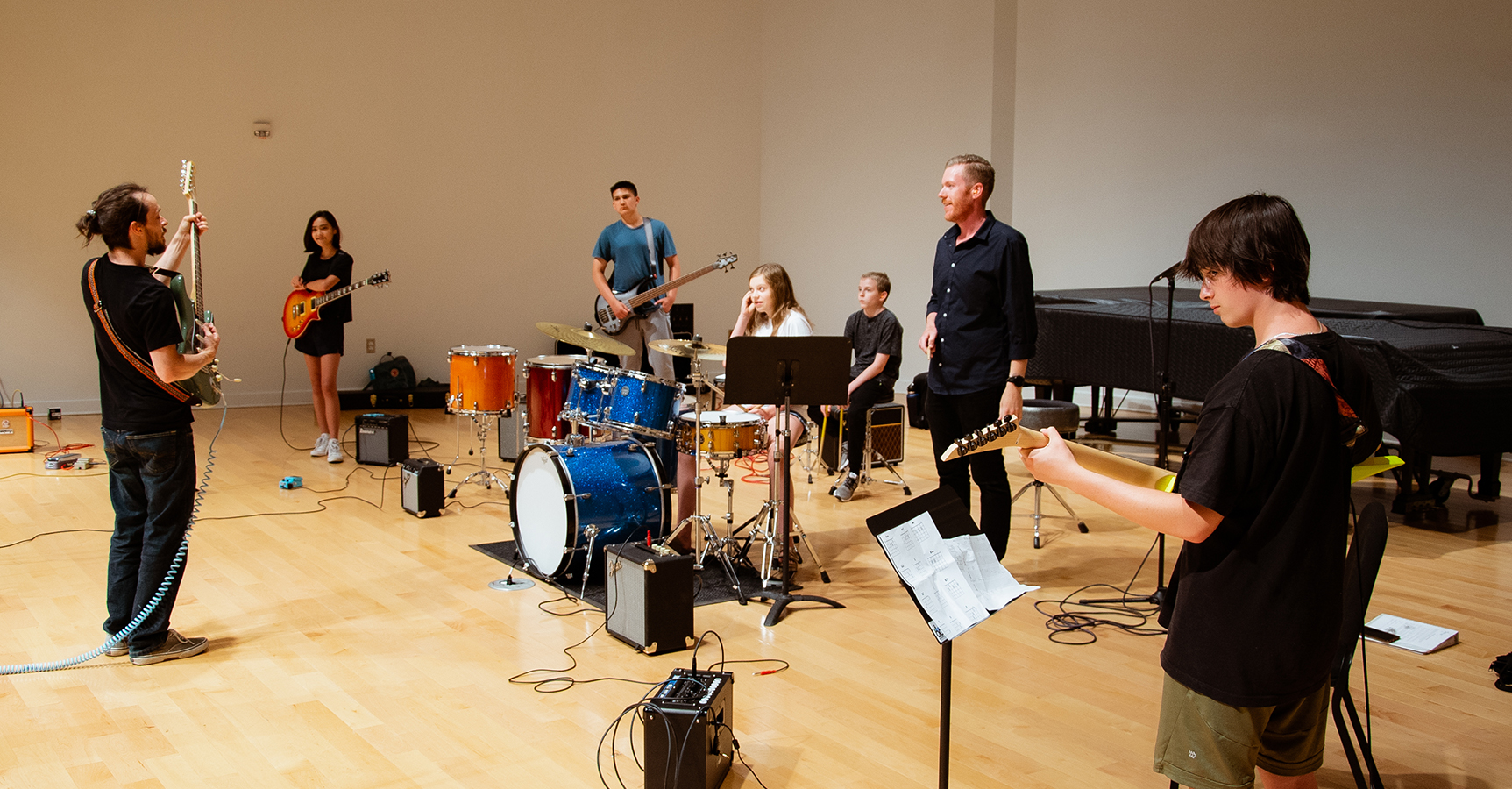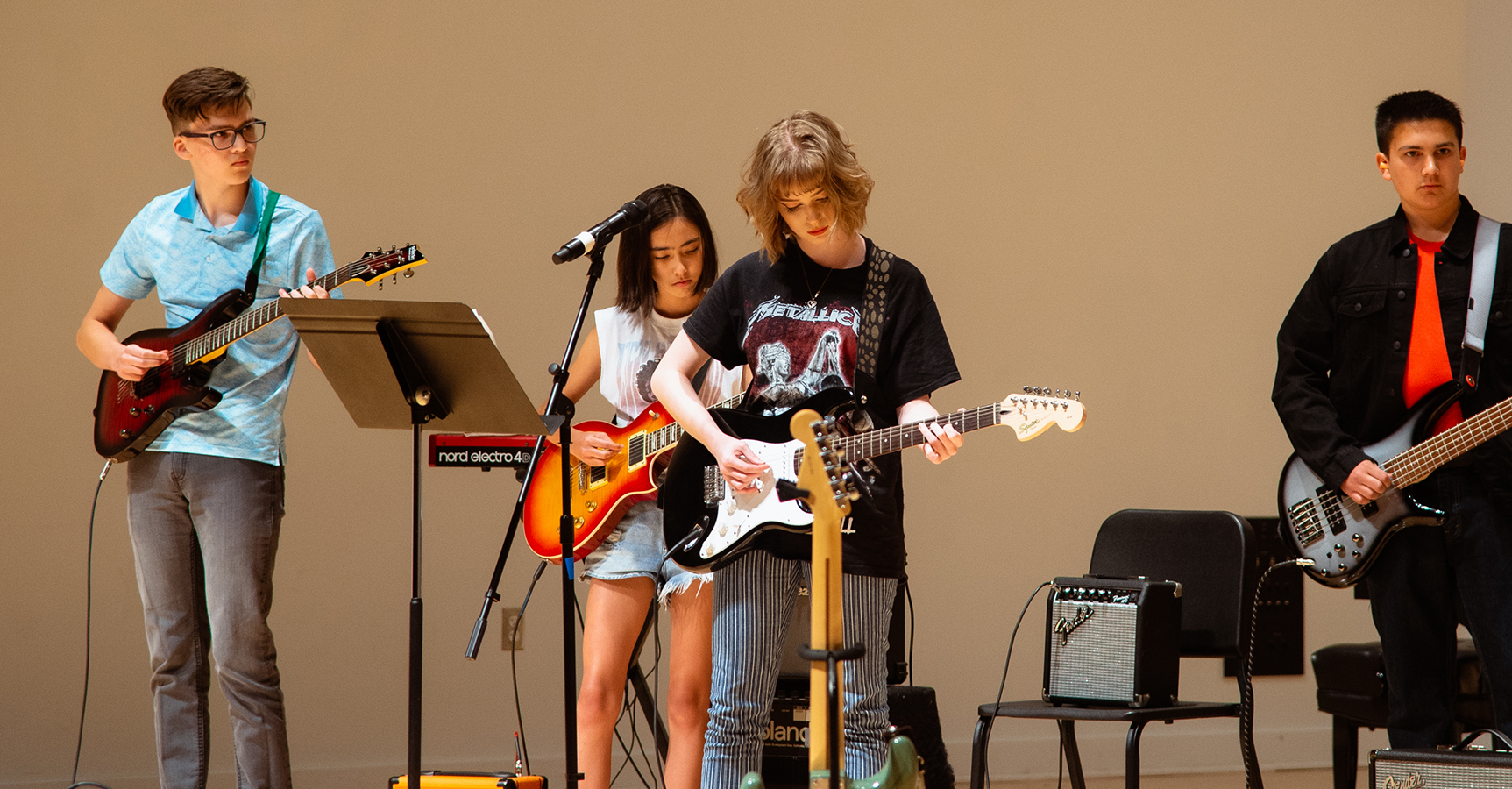 Age range: Ages 12-18
$195/semester
Scholarship & Financial Aid Available
Wanna join the band? Rock Lab is a modern-band experience for vocalists and students proficient on their instrument!
Play a range of rock songs from the 70s to modern day. Each semester culminates with an authentically rockin' concert! Students proficient on their instrument who enjoy jamming/improvising or learning covers of popular music are encouraged to enroll! WARNING: It will get loud!
Prerequisites: Experience with jamming/improvising and can play by ear, experience playing in a group preferred
Dates/Time: Wednesdays, 7:30-8:30p.m.
Spring Session: 1/10/24 – 4/17/24
Cost: $195/semester
Receive a discount of $25 for each additional class taken at the same time (excludes Explorers & Sprouts classes). Other exclusions may apply
Audition Information & Instructions: Record a video and upload as an unlisted YouTube video or Google Drive file, so you can share the link to your video in the Audition form. If you need help with this step email classes@omahacm.org
Audition Requirements:
Electric Guitar: Comp a 12 bar blues, take a solo
Bass Guitar: Walk a bass line for a 12 bar blues, and take a solo
Percussion: 8th note rock beat, 16th note rock beat, and a blues shuffle, take a solo
Keyboard/Synth: Comp a 12 bar blues and take a solo
Vocals: Sing a song or demonstrate range (lowest and highest notes)
Woodwinds/Brass/Strings: Play a blues scale in Concert E, A, and C and solo over blues
PLEASE NOTE: THIS CLASS REQUIRES A PLACEMENT VIDEO AND/OR TEACHER RECOMMENDATION.
We reserve the right to cancel classes that do not meet the minimum enrollment requirement, in which case tuition and fees will be refunded. Details about our refund and other policies are located HERE.