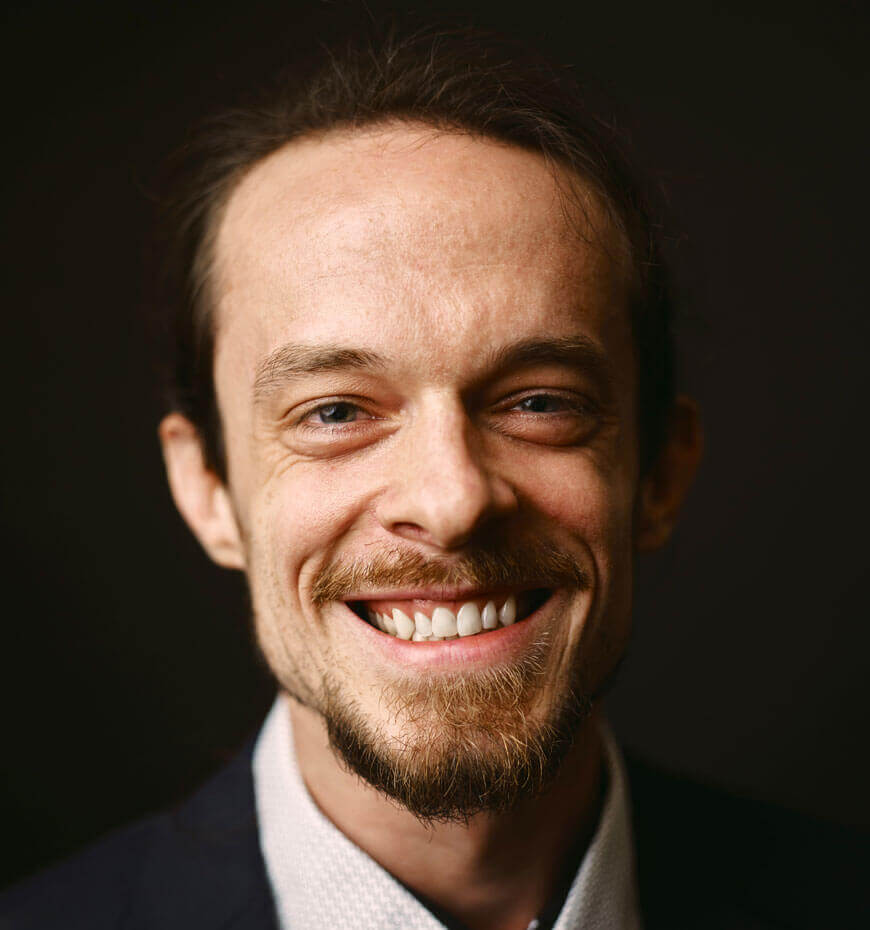 Artist-Faculty
Andrew Stickman
Guitar, Bass
Andrew Stickman graduated from the University of Nebraska at Omaha in 2012 with a bachelor's degree in Classical Guitar Performance.
During his time at UNO, Stickman studied Bach, Villa-Lobos, Barrios, Tarrega, and developed a passion for Romantic Music history. His group, the Omaha Guitar Trio, won an Omaha Entertainment and Arts Award for Best Jazz in 2014 and 2016 and has been nominated for the award every year since its inception.
Since joining OCM's faculty in the fall of 2014, Stickman has taught group guitar lessons at the KROC center, 5th-8th grade guitar classes at the St. Augustine Indian Mission school on the Winnebago reservation, and on-site Intermediate Theory classes, as well as building up his own studio. Before OCM, Andrew taught privately since 2007 to all ages and skillsets throughout Omaha.
Stickman has performed professionally at recitals, schools, universities, weddings, funerals, hospitals, rock venues, concert halls, restaurants, musicals, salon concerts, and even living rooms, for audiences both intimate and casual, but always enthusiastic. Stickman's noted charismatic performances have spanned across several styles and genres, including rock, flamenco, classical, heavy metal, country, folk, and blues.
While studying classical guitar at UNO, Stickman still managed to teach, sat in as a studio musician for various local artists, played with multiple album-producing rock bands, played bass in a touring pop-flamenco band with his professor Hadley Heavin, and founded the Omaha Guitar Trio in 2010. Omaha Guitar Trio has toured across the Midwest and the Pacific Northwest, giving lectures and presentations at schools, teaching and hosting masterclasses/workshops, and performing recitals and salon concerts regularly. Just recently, Omaha Guitar Trio was added to the Nebraska Arts Council's roster of teaching artists and are now able to spread music education with the voice of the guitar to a much larger demographic.
Stickman's love of music was instilled in him by his father, who nurtured his musical palate at a very young age. He played by ear for more than 10 years before he was compelled to learn how to read music and study the proper technique of classical guitar.
Back to All Artist-Faculty