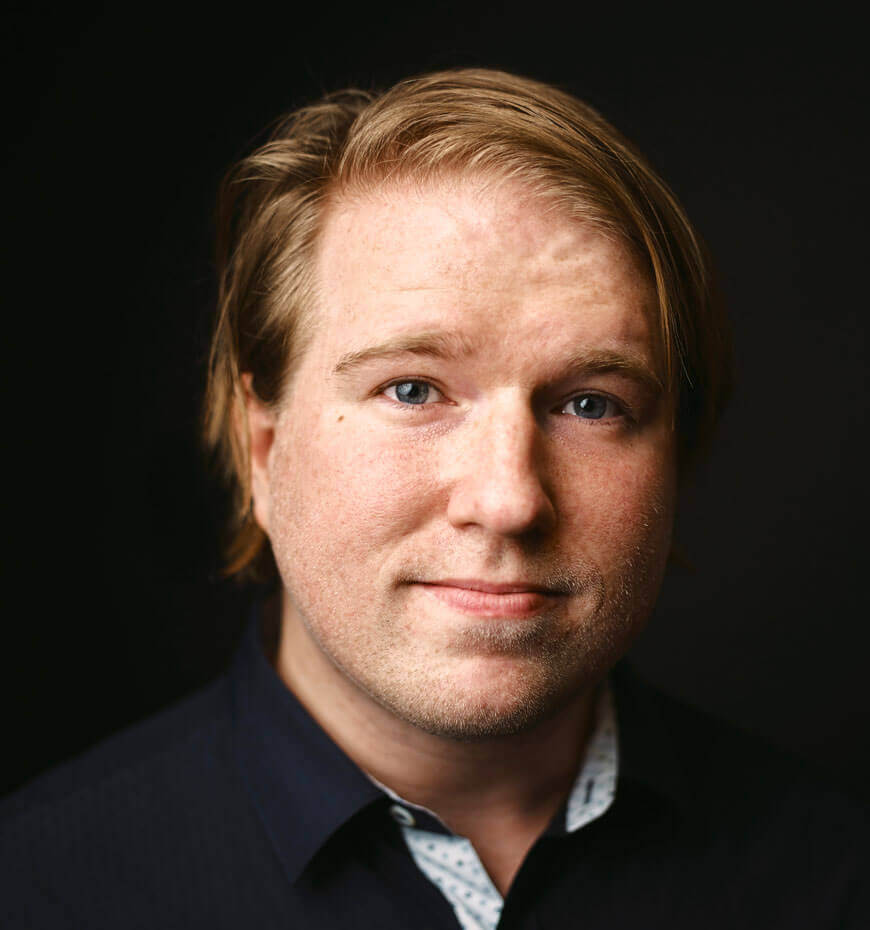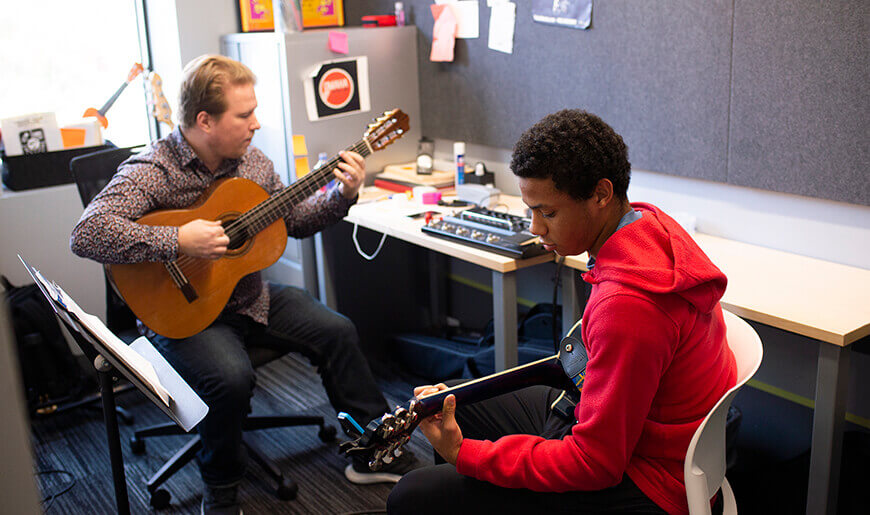 Artist-Faculty
Kevin Sullivan
Guitar, Ukulele, Banjo
Fifteen years of studying the guitar has led Kevin Sullivan to become an in-demand musician in the Omaha music scene.
Sullivan received his degree in guitar performance from the University of Nebraska at Omaha, where he studied classical and jazz. An artist with a vision, he is involved with several projects in Omaha, including Omaha Guitar Trio, winner of the 2013 Omaha Entertainment and Arts Award for Best Jazz.
He has also earned a reputation for being a freelance musician, playing alongside Belles & Whistles, Marcus Lewis Big Band, Broadway Dreams Foundation, and many more.
Playing with many different groups and in different genres has given Sullivan the ability to create custom lessons to fit the student's need. His teaching philosophy: Help the student become fluent in the language of music while being comfortable expressing themselves.
What you can expect from lessons with Kevin:
Ear training to help you play along with your favorite songs
Theory to help navigate the language of music
Technique not just for ease of playing but for long-term health for your hands
Learning to read and write fluently in tablature and standard notation
Playing to your strengths when focusing on obstacles
Back to All Artist-Faculty