Strings Chamber Ensembles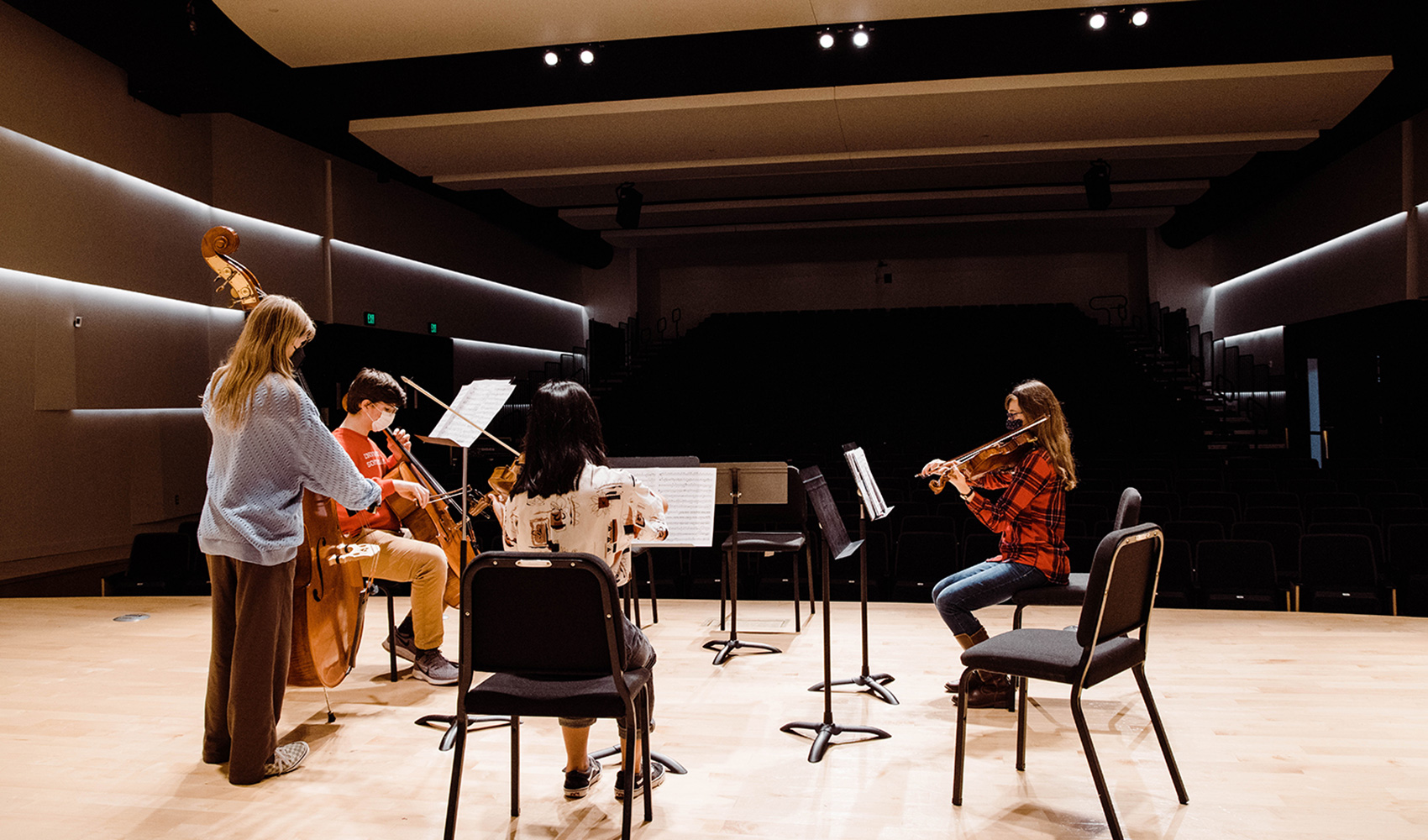 Our Chamber Ensembles program provides a structured coaching, rehearsal, and performance experience that facilitates high-level chamber music collaboration among students.
Participants learn how to be independent musicians while working with their peers to foster cooperation and teamwork. The experience is pedagogically sequenced to fit the playing levels of all participants and students are grouped by playing level and age.  Omaha Conservatory Chamber Ensembles will have the opportunity to work with guest chamber music clinicians.  Students prepare repertoire for class recitals.  Additional performance opportunities may be offered.
This class is for students age 8+ (adults are welcome to join Myelin Ensemble – a strings chamber ensemble for 18+). There is an audition required (waived for adult participants). Prerequisite of experience at Suzuki Book 4 and up or equivalent playing level. Exceptions may be made based on teacher recommendation. Students will be placed in an ensemble based on their playing level, as determined by the audition. Requests to be in a group with a friend or friends will be considered, but may or may not be honored.
Myelin Ensemble: Adults who are joining Myelin Chamber Ensemble must be able to read music and play their instrument proficiently in first position.
Time: Fridays, 4:30–5:30 p.m.
Class Schedule:
Starts on October 8, 2021, and runs 24 weeks annually (8 week trimesters)
Cost: $300/year
There is a $45 registration fee for new students.
Audition Information
This ensemble requires a placement video and/or teacher recommendation (adults excepted).  When you apply, we will contact you about submitting a placement video.