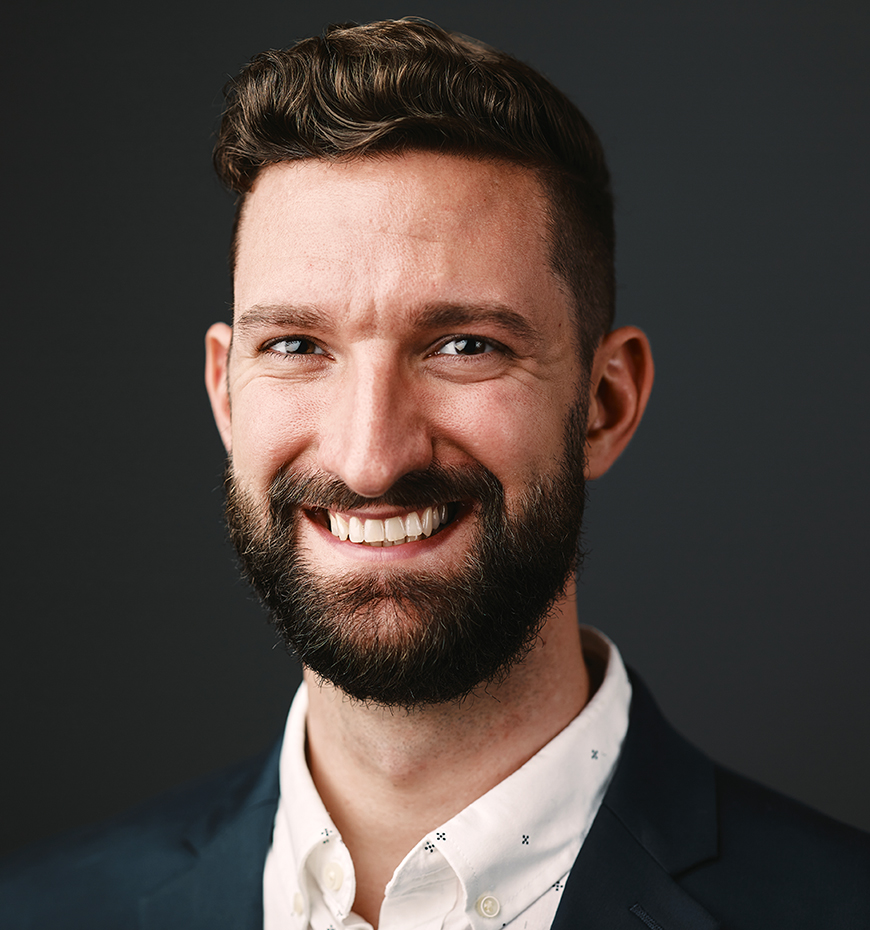 Artist-Faculty
Andrew Bukowinski
Cello, Suzuki
Andrew Bukowinski grew up in Central Oklahoma, where he began playing cello in the public school system, and quickly grew attached to the instrument. His passion for cello took him to Arizona, where earned his Bachelor of Music, summa cum laude from Arizona State University, and later to Chicago, where he earned his Master of Music with distinction from DePaul University.
Throughout his studies, Andrew had the opportunity to perform in solo master classes for Andres Diaz, Bernard Greenhouse, Monica Huggett, Phillipe Muller, and Menahem Pressler, as well as chamber music for the St. Lawrence, Orion, and Brentano string quartets. His principal teachers were Thomas Landschoot, Stephen Balderston, and Jeffrey Lastrapes.
In the summer of 2012, Andrew traveled to Peru, where he taught and performed with colleagues from around the world and witnessed the profound impact that music education can make in disadvantaged communities. After moving to Chicago, Andrew continued his passion for bringing music instruction to underserved communities by serving as the cello Teaching Artist for the Chicago Metamorphosis Orchestra Project (ChiMOP) in the Belmont Cragin neighborhood for 6 years.
During his 9 years in Chicago, Andrew maintained an active freelance schedule and a teaching roster of 30 private students. He has played with the Illinois Symphony, Rockford Symphony, Southwest Michigan Symphony, South Bend Symphony, and Chicago Chamber Orchestra. His students have ranged from beginners to advanced college students, and from age 5 to retired adults. Andrew has completed Suzuki teacher training in Books 1-8 with Barbara Wampner, Avi Friedlander, Tanya Carey, and Dr. Shu-Yi Scott, and continues to seek out opportunities to further enrich his teaching.
Andrew moved to Omaha in Summer 2021 to join the Artist-Faculty of the Omaha Conservatory of Music, and has been enjoying his time teaching private lessons, Suzuki group classes, and working as a lead and assistant teacher in the String Sprouts program.
When not playing or teaching cello, Andrew enjoys drinking a good cup of coffee, running, biking, taking pictures of animals, going on outdoor adventures, and exploring his new city.
What to expect in lessons with Andrew:
A positive and encouraging learning environment that emphasizes exploration, fun, love of learning, and personal growth
Working together as parent, child, and teacher in an honest and open environment guided by the Suzuki philosophy
Establishing balanced posture and ease of movement to develop a beautiful tone and freedom of expression
Growing listening skills and ear training in each lesson
Developing note-reading skills after establishing a flexible playing foundation (as age appropriate)
Back to All Artist-Faculty