September 17th, 2018
•
Events
PHOTOS: Amernet String Quartet Technique Workshop and Chamber Music Master Class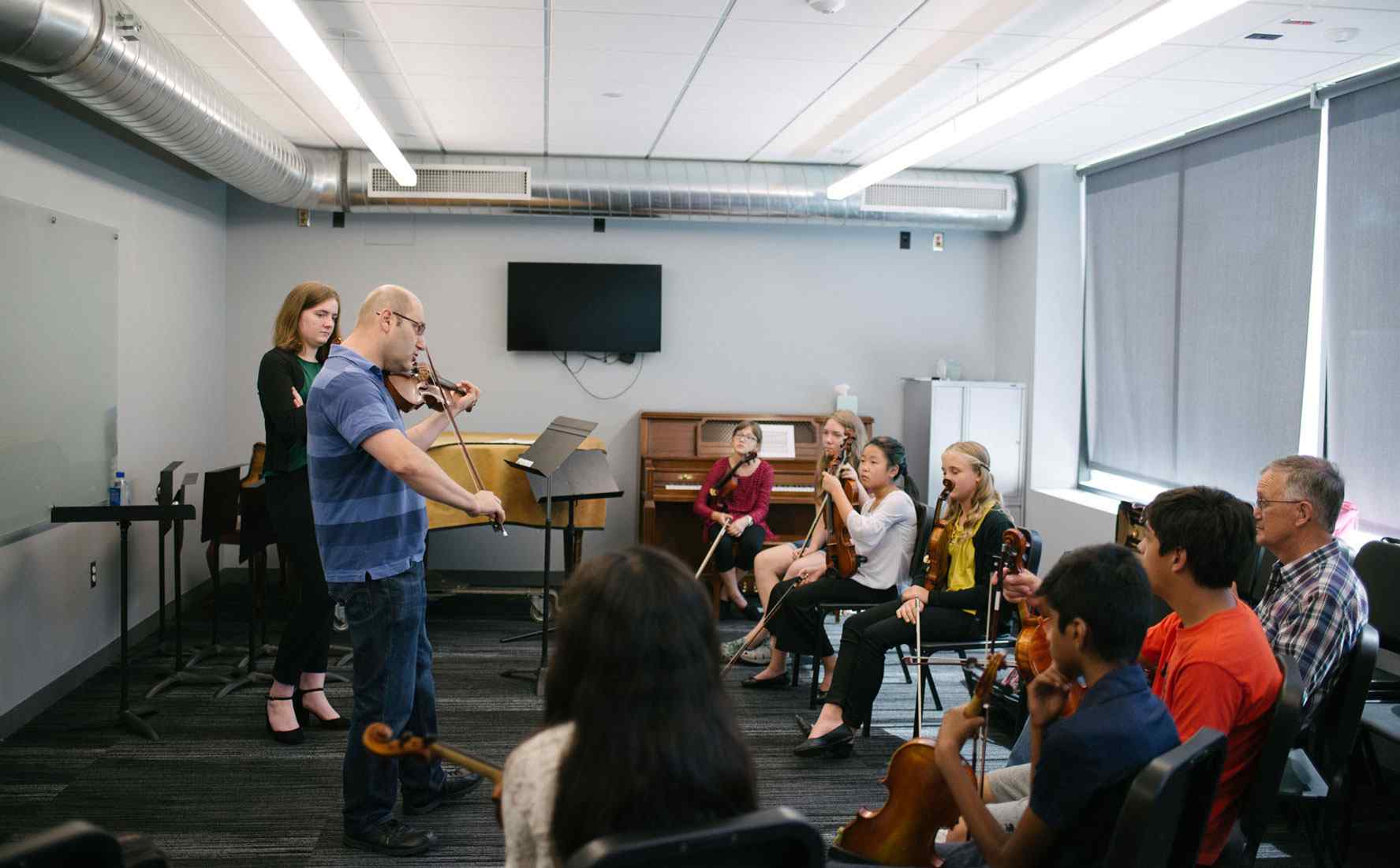 SAT SEPT 15, 2018
Thank you to Amernet String Quartet for spending their Saturday with us here at OCM and leading a technique workshop and chamber music master class with some of our students! It was a wonderful day, and we hope those students that participated enjoyed their experience and learned something new! After the technique workshop and chamber music master class, Amernet surprised observers with an intimate performance. Thank you again for your insights and your time!
Omaha Conservatory of Music partnered with Vesper Concerts, and the University of Nebraska Omaha to present a one-of-a kind Residency with the Amernet String Quartet – consisting of two concerts and masterclasses over the course of three days.
Praised for their "intelligence" and "immensely satisfying" playing by the New York Times, the Amernet String Quartet has garnered recognition as one of today's exceptional string quartets and are Ensemble-in-Residence at Florida International University in Miami. Their sound has been called "complex" but with an "old world flavor."
And a big thank you to our Inside the Mind of the Artist series sponsor, Omaha Steaks! This class was also made possible by Susan Rothholz & friends — thank you thank you!