October 26th, 2018
•
Events
PHOTOS: Inside the Mind of the Artist Series • Music & Art: In Harmony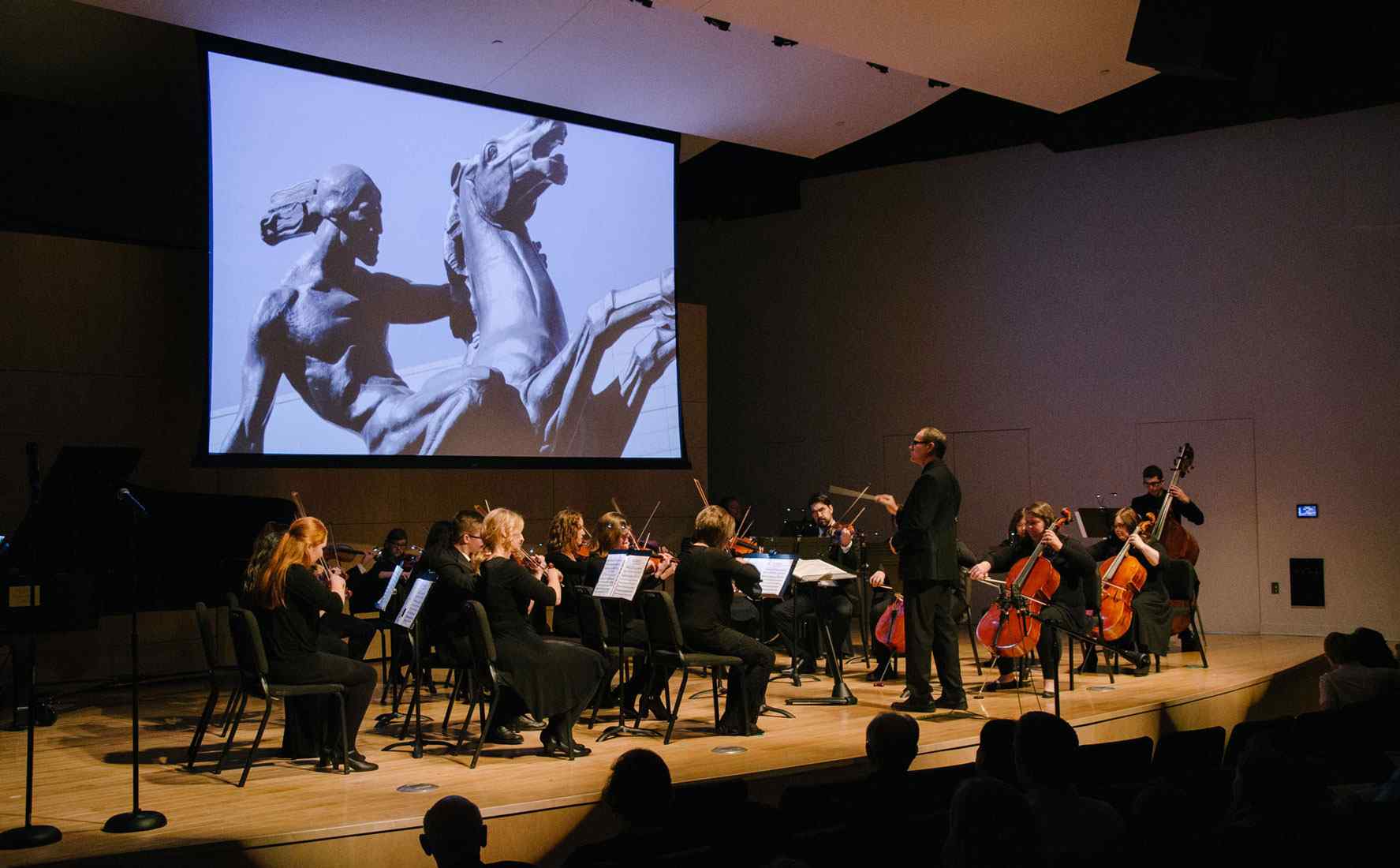 Thank you to everyone who came out to our Inside the Mind of the Artist series concert Music & Art: In Harmony! The concert explored the connections between music and art in an interactive program that paired live performance with projected visuals. Featuring performances by Omaha Conservatory of Music Artist-Faculty and students, this curated program featured repertoire and visual works that both informed and inspired our viewing and understanding of both. We hope you enjoyed the performance as much as we did!
Performers included – OCM's Frontier Strings, Omaha Academy Choir and Artist-Faculty & students. Honorary Chairs: Debbi & Speedy Zweiback | Event Chairs: Nora & Barry Zoob, Jill & Bruce Rasmussen
A big thank you to our Inside the Mind of the Artist series sponsor, Omaha Steaks!