Photo Album & Recap: Adult Musicians Retreat
What a weekend at Adult Musicians Retreat! This exciting event provided adult musicians and music lovers a unique opportunity to indulge in their musical passion and hone their skills. With a schedule bursting with workshops, rehearsals and performances, this retreat was a truly unforgettable experience!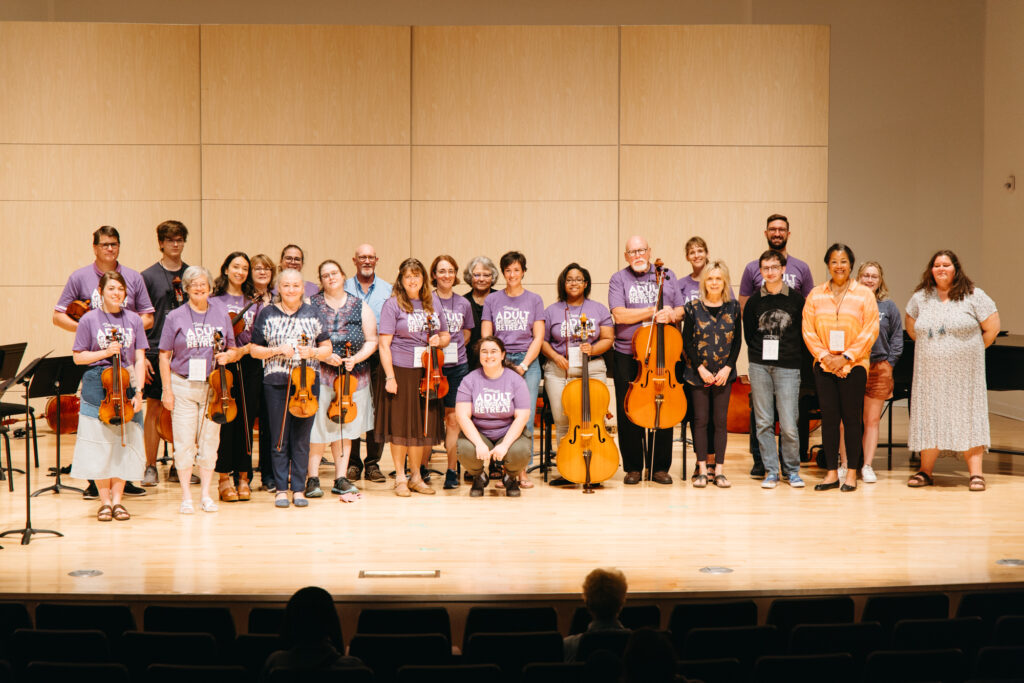 Attendees at the Adult Musicians Retreat were treated to a variety of enriching activities.
The weekend kicked off with a catered dinner courtesy of Chef Around the Block, followed by our Sounds of Summer concert featuring the Omaha Conservatory's talented Artist-Faculty performing summery classical works and an original composition by Dr. Stacey Barelos titled "Thread, Stitch, Weave, Bind."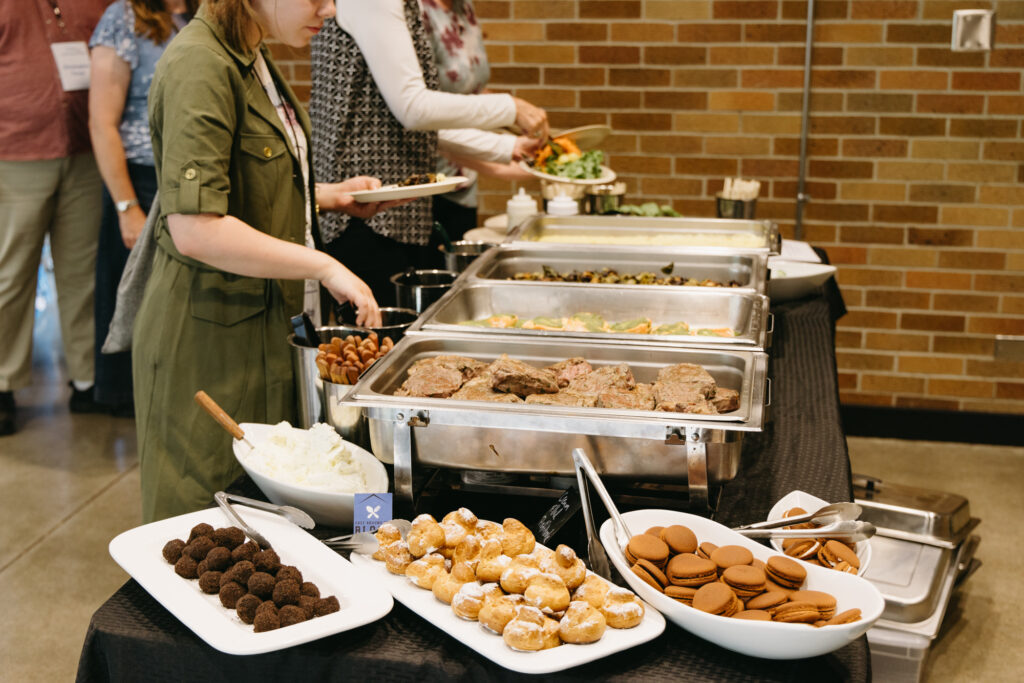 From Movement for Musicians to Deep Listening & Found Objects, the workshops offered attendees a chance to step outside comfort zones and dive into new genres and techniques. The best part? Participants were guided by renowned local musicians and educators who shared their expertise with passion and enthusiasm.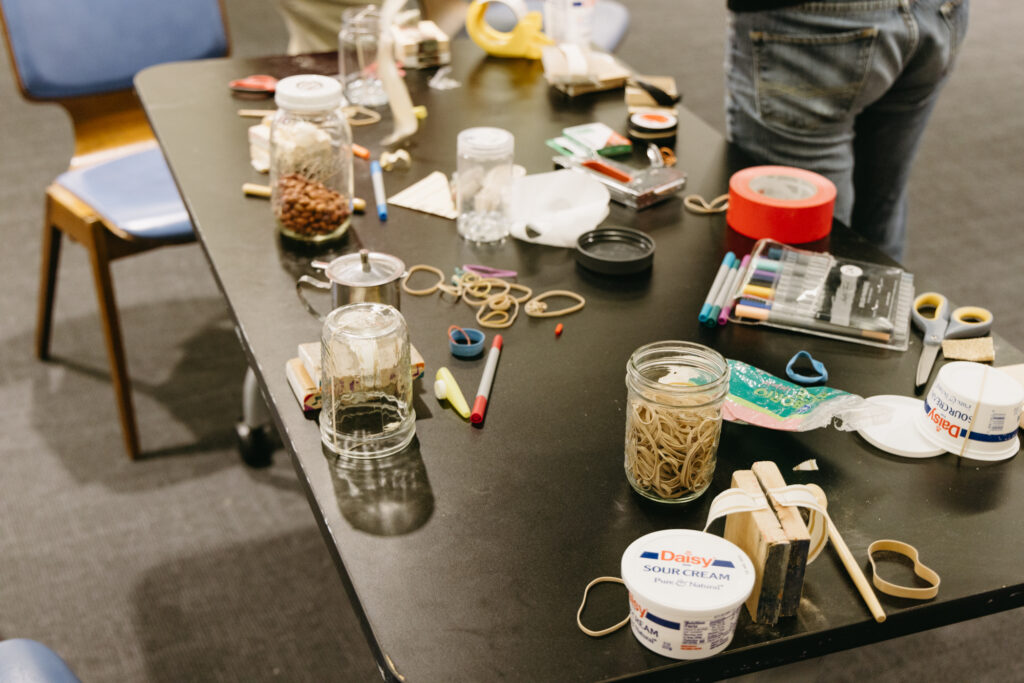 The retreat fostered a vibrant sense of community and friendship among participants.
Chamber rehearsals were filled with shared laughter and a sense of accomplishment as musicians worked together to perfect their performances. Even during breaks, conversation flowed easily, with individuals exchanging stories and experiences and forging connections sure to extend beyond the retreat. The final concert was a magical culmination of their efforts, with attendees pouring their hearts into their instruments and creating something truly beautiful. The energy in the room was palpable!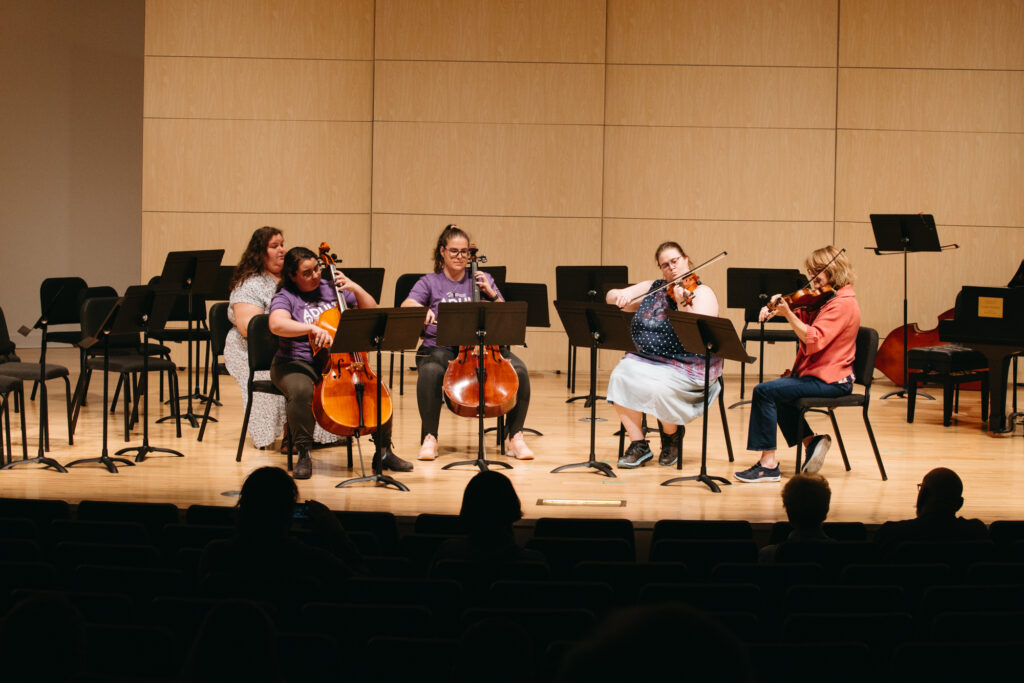 It was a weekend of growth, connection and self-discovery. We hope participants walked away with a renewed sense of inspiration and an unquenchable thirst to continue their musical journeys. We also hope everyone joins us again for next year's retreat on June 7 & 8, 2024. Be sure to join our mailing list to stay up to date on when registration goes live!