Gift Guide: Holidays 2022
Happy holidays from Omaha Conservatory of Music! With festive concerts and performances, family time, delicious food and fun winter activities all packed into the busy month of December, some shopping might also be on your to-do list. If you're looking for some inspiration for the musician or music lover in your life, we rounded up a few of our favorite music-related gifts…'tis the season! Keep reading to check it out.
Omaha Conservatory of Music merch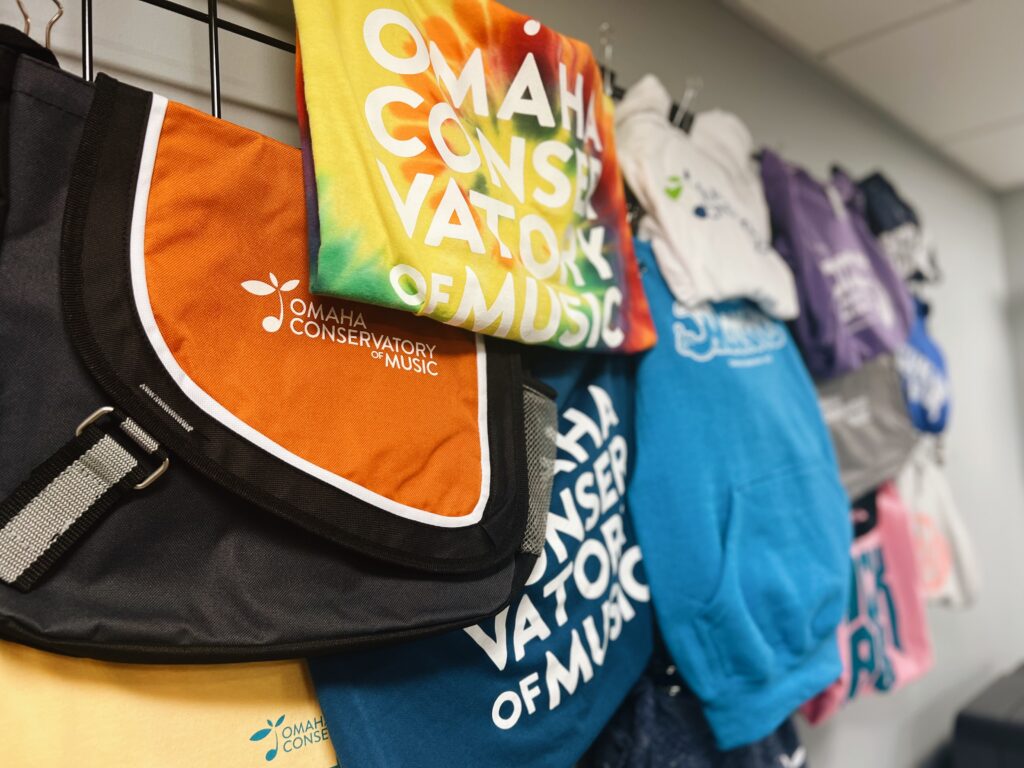 You've probably seen our awesome collection of Conservatory merch available at the front desk—and we think a t-shirt or messenger bag could make an awesome gift for a student or to show support for our organization. P.S. — did you know there's some exclusive merch available for purchase on our online store? See these cool items here!
Tickets to a local performance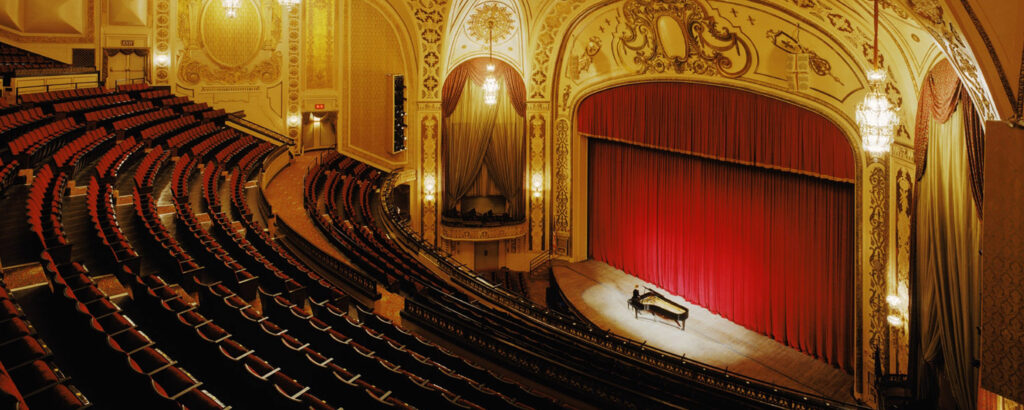 We love supporting our fellow arts organizations, and tickets to a concert or show right here in Omaha makes an amazing holiday gift! The Ticket Omaha website is a catch-all place to browse events and purchase tickets for events happening at the Orpheum Theater, Holland Center and more. Make sure to check out performances at our incredible neighbor organization Omaha Community Playhouse, too! You have tons of options to explore, from the ballet to Broadway shows, headlining artists to symphonic masterworks. We love gifting experiences!
Omaha Conservatory of Music Group Class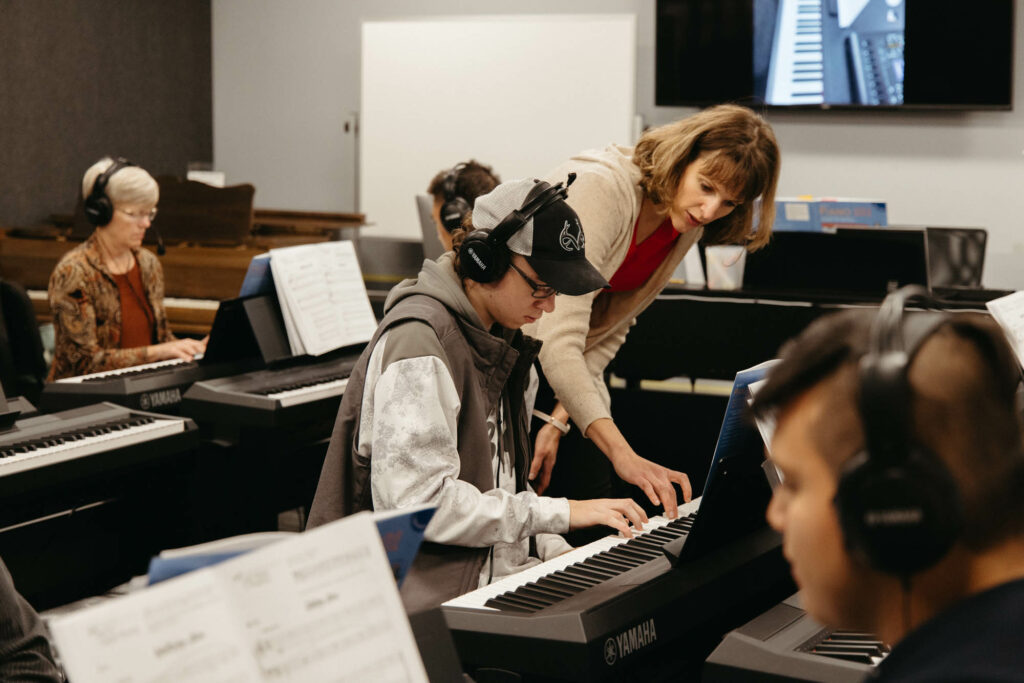 What better gift to give than that of a real-life musical experience? Omaha Conservatory of Music is proud to offer a wide-range of classes, from beginner-friendly courses to advanced ensembles, for ANY age! We think that musical experiences make the best gifts year-round. Many classes are enrolling now for January, so it is truly the perfect time to give the gift of music! Check out the full list of class offerings for kids and adults here.
Gift Card to The Gig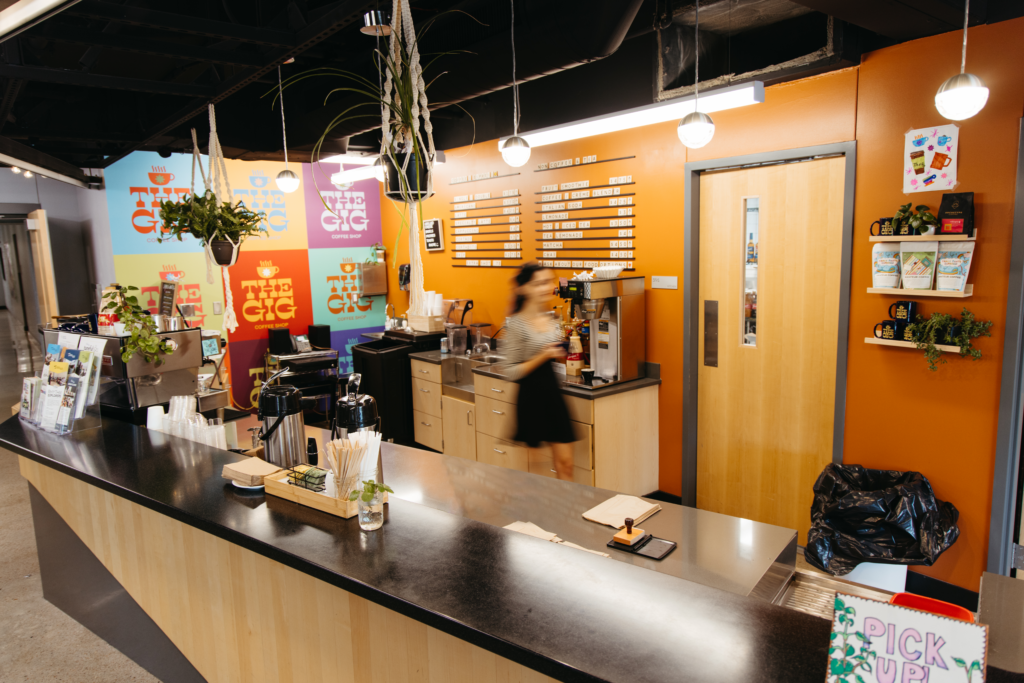 Any Omaha Conservatory student or teacher (and Caregiver!) would love the gift of picking up a quick coffee or treat before a lesson or rehearsal! Talk to your barista to purchase.
The Harvard Dictionary of Music & History of Western Music
This iconic one-volume music dictionary includes authoritative entries on all styles and forms of Western music, but also includes great articles on the music of Africa, Asia, Latin America and the Near East. There are also descriptions of instruments as well as entries on popular music, jazz, and rock. Additionally, Norton's History of Western Music is the definitive survey of music history used in many college classrooms, combining current scholarship with a vibrant narrative of years past. These texts are the perfect gift for the bookshelf any music lover, but especially great for college-bound student musicians or scholarly teens.