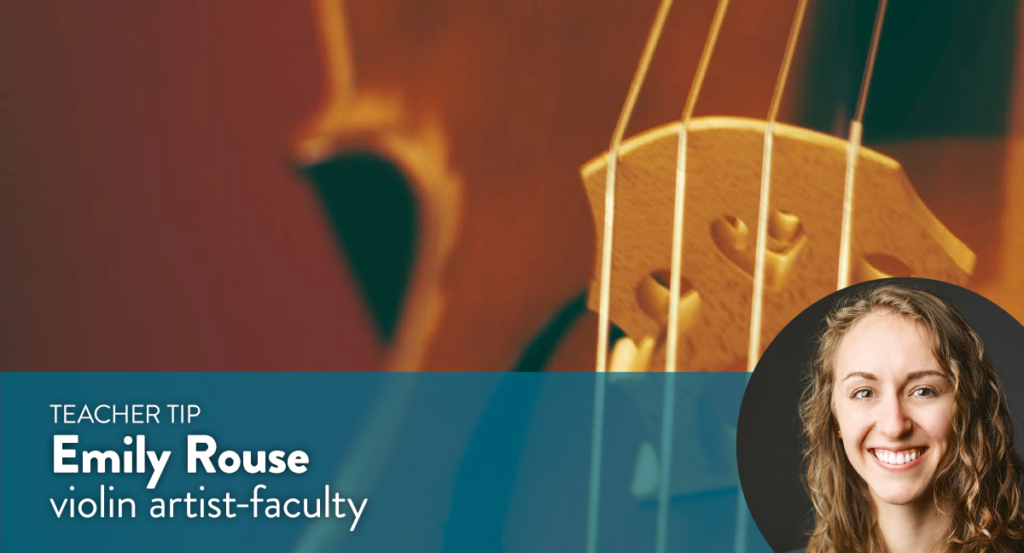 Provided by Emily Rouse, violin Artist-Faculty
If you grew up as a Suzuki kid, you remember the hours upon hours of listening. Or maybe your child is currently in lessons, and you often hear the teacher's reminder to listen to the recordings. You may wonder, however, if all that listening is really that important. According to a study done by Amir Lahav, pianist and neuroscientist, passive listening does indeed benefit the learning of a piece. The research even showed that the brain is activated in the motor-related areas when listening to a previously learned piece. So, YES! Listening to recordings is essential for musicians of all ages, instruments, and styles.
How can we make listening a priority?
Passive listening, even while doing another task, is still valuable, whether that be during the drive to school or while brushing your teeth. Your student can even count this as part of practice, though it shouldn't be a replacement for it! Remember that parents tire more quickly from listening to the same recordings over and over again, so do your best to find the joy in repetition. Listen to a wide variety of artists to gain new ideas for interpretation and musicality. Expose your child to music that is above his or her level which will inspire and motivate. My parents bought me a CD titled Masters of the Bow when I was little, and it soon became my dream to play "Introduction and Rondo Capriccioso" by Camille Saint-Saëns. Don't wait to unlock the beauty and wonders of listening for yourself or your child; your dream may come true just like mine did!