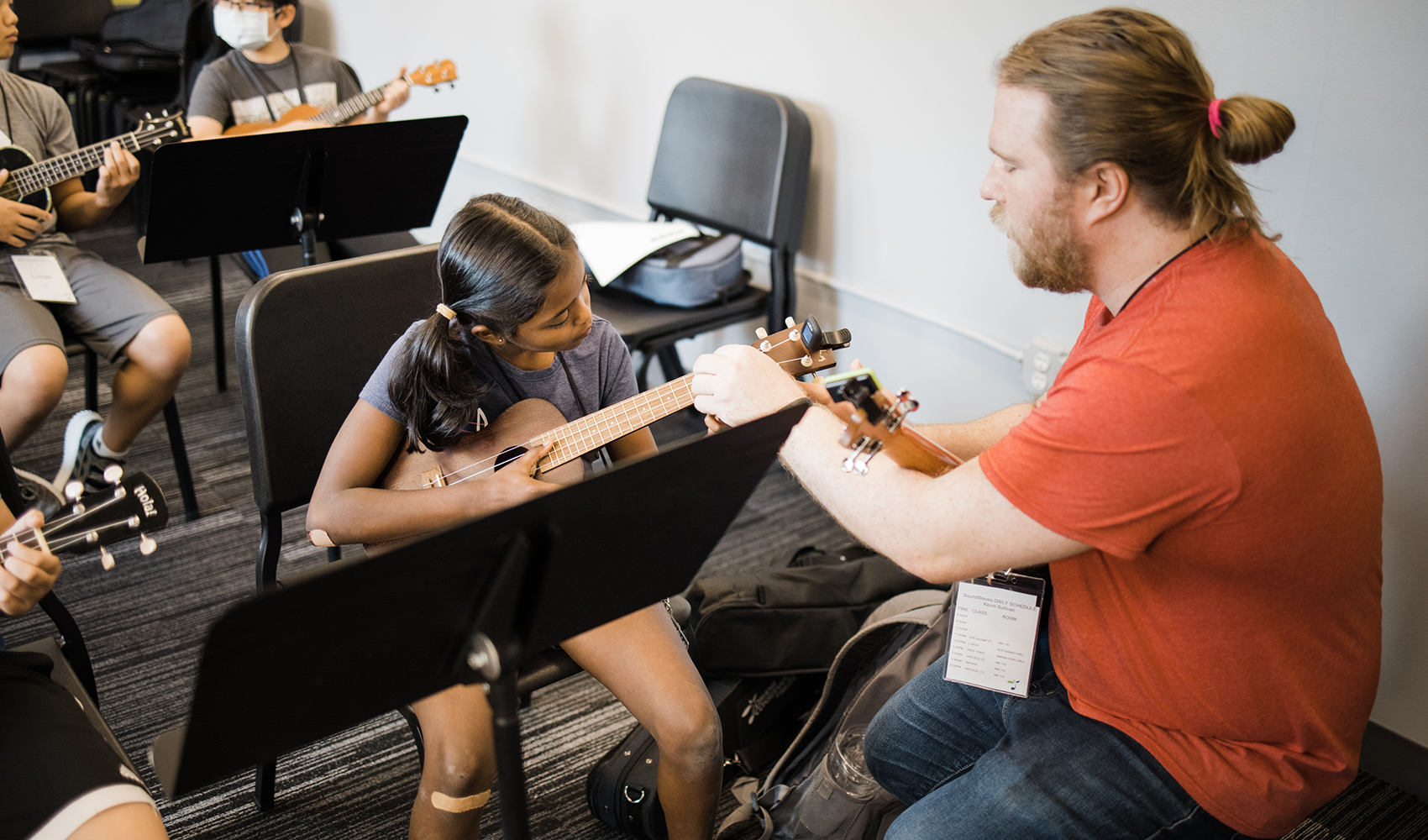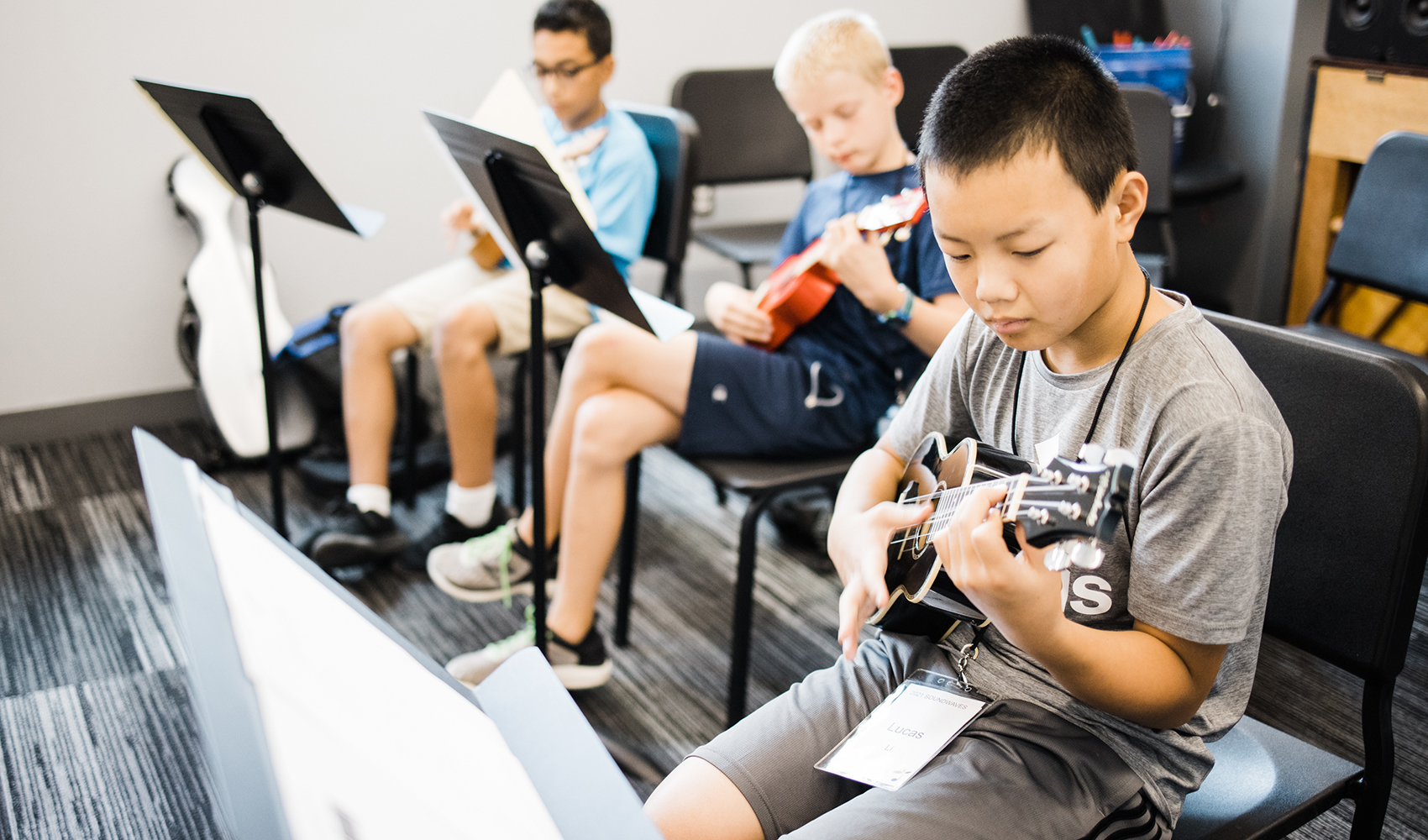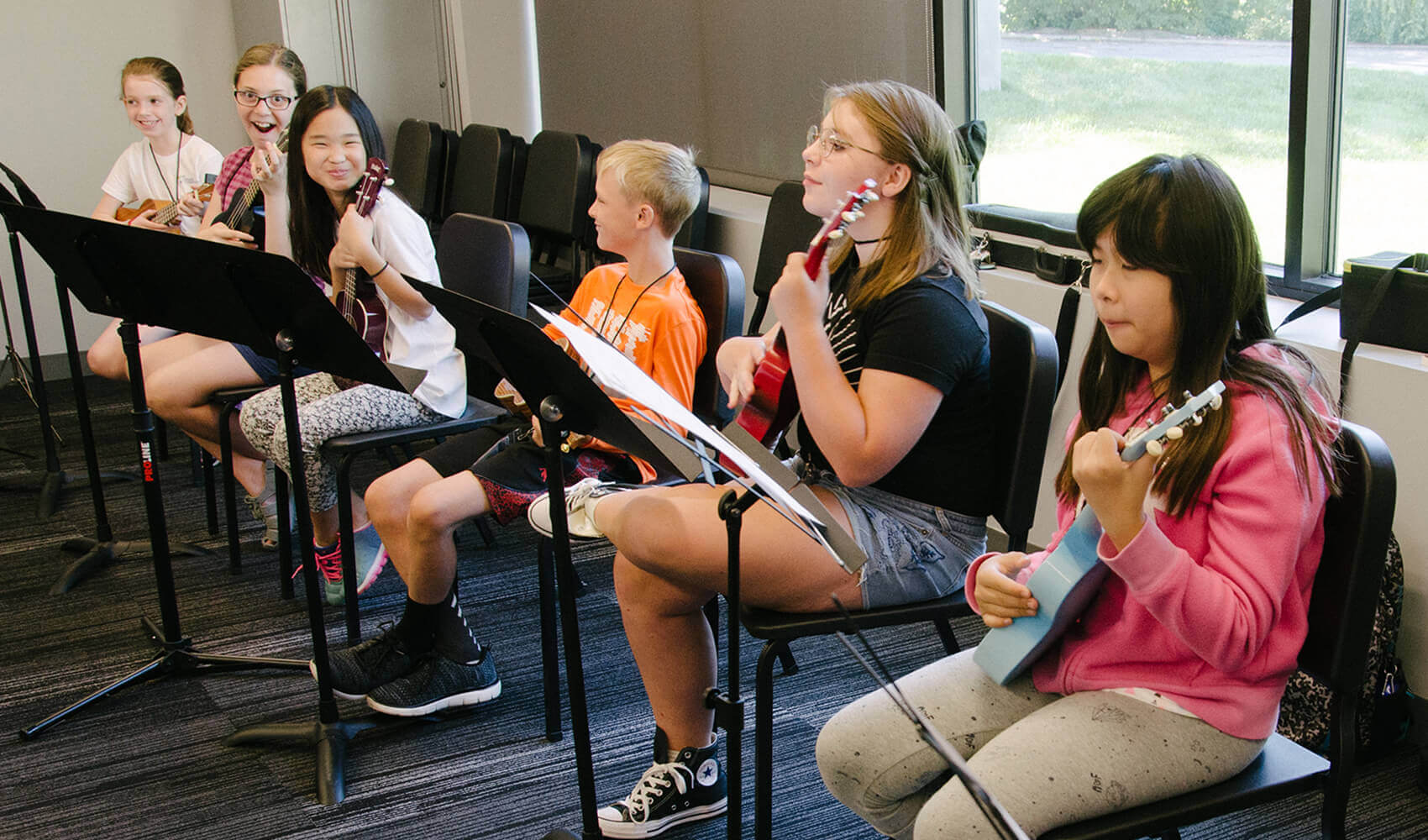 Ukulele is fun for everyone!
Designed for first-timers, Ukulele Explorers will introduce you to the basics of ukulele including chords, notes of the strings, strumming techniques, and more. Upon completion of this class, students will have a solid foundation of beginner skills. Come explore ukulele in a relaxed and fun group full of new friends. This class is a wonderful way to dabble in ukulele prior to beginning individual instruction, and is a prerequisite to Famous Strums 101.
Caregiver attendance is mandatory for ages 6-8.
Dates/Times:
Summer Session: June 5 – June 30, 2023

Age 6-8 / Twice weekly on Mondays & Thursdays

9:00 AM – 10:00 AM or
1:00 PM- 2:00 PM

Age 13-18 / Twice weekly on Mondays & Thursdays

10:00 AM – 11:00 AM or
2:00 PM – 3:00 PM

Age 18+ / Twice weekly on Tuesdays & Fridays

Fall Session: Saturdays, September 30 – November 18, 2023

Age 6-8: 11:00 AM – 12:00 PM
Cost: $140
Instrument provided? Instrument not provided. A tenor ukulele is required. Upon registration we will send you some recommendations on instrument purchasing. For information about renting a ukulele email classes@omahacm.org
DETAILS ABOUT OUR REFUND AND OTHER POLICIES ARE LOCATED HERE.