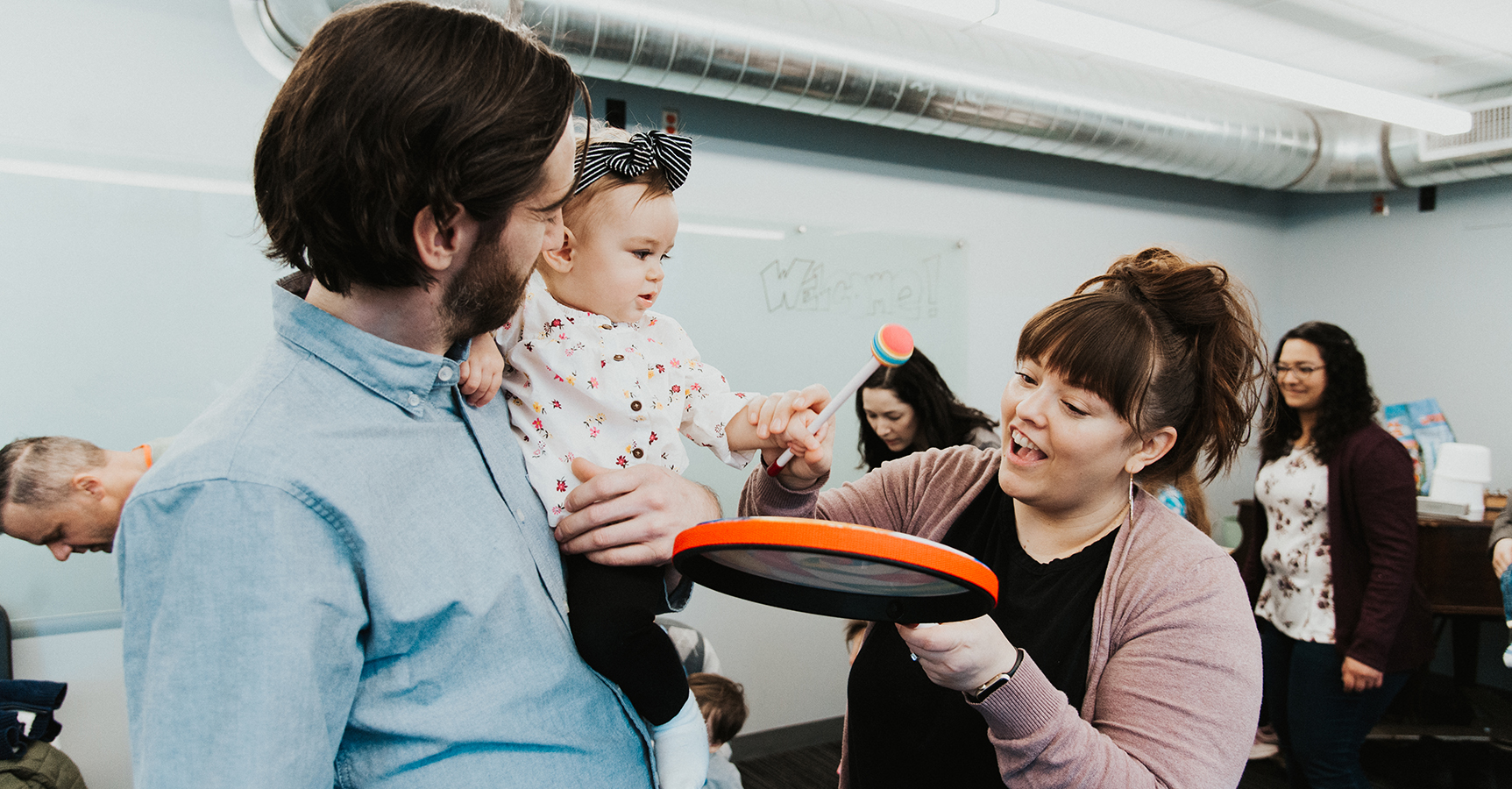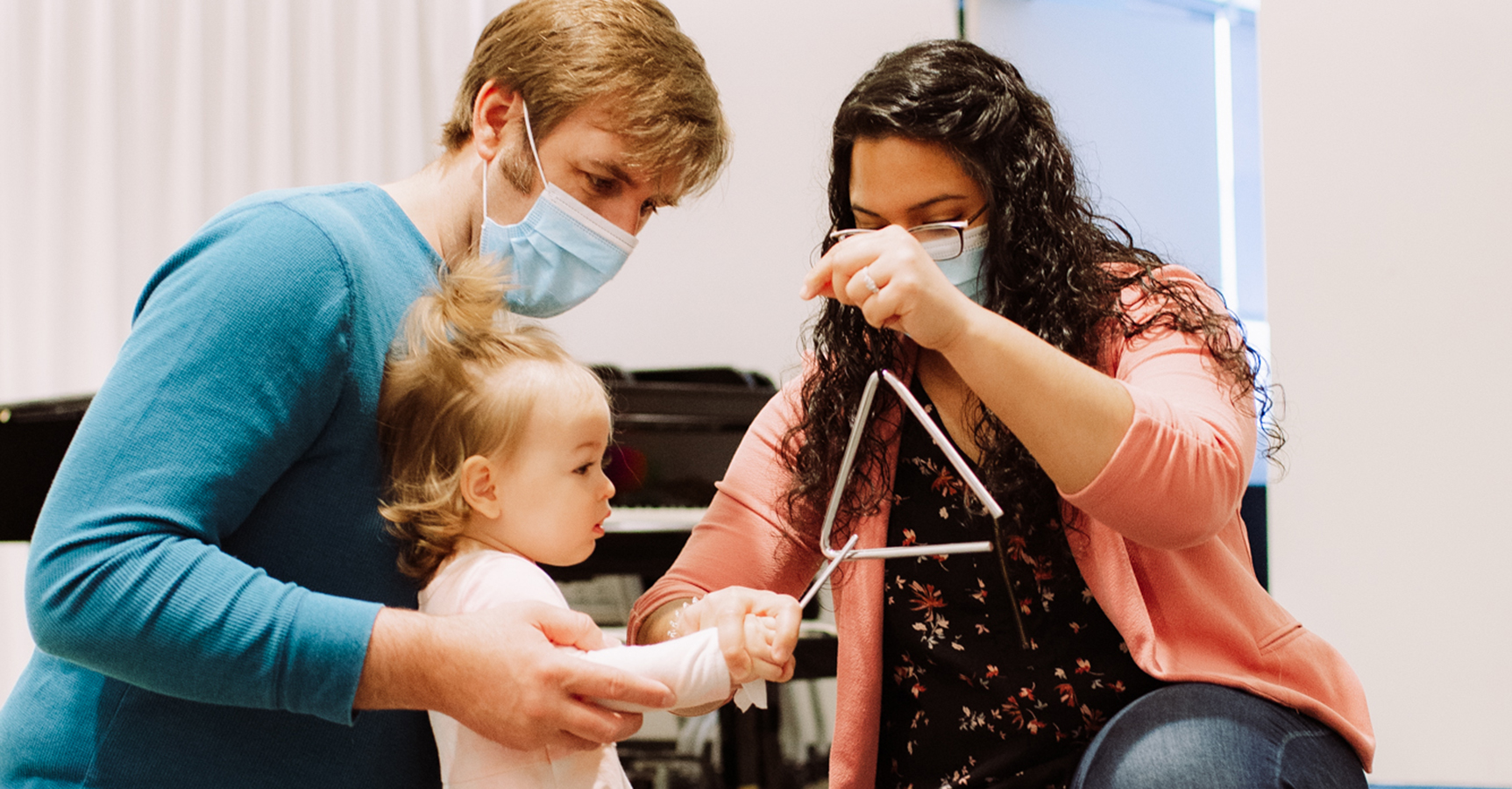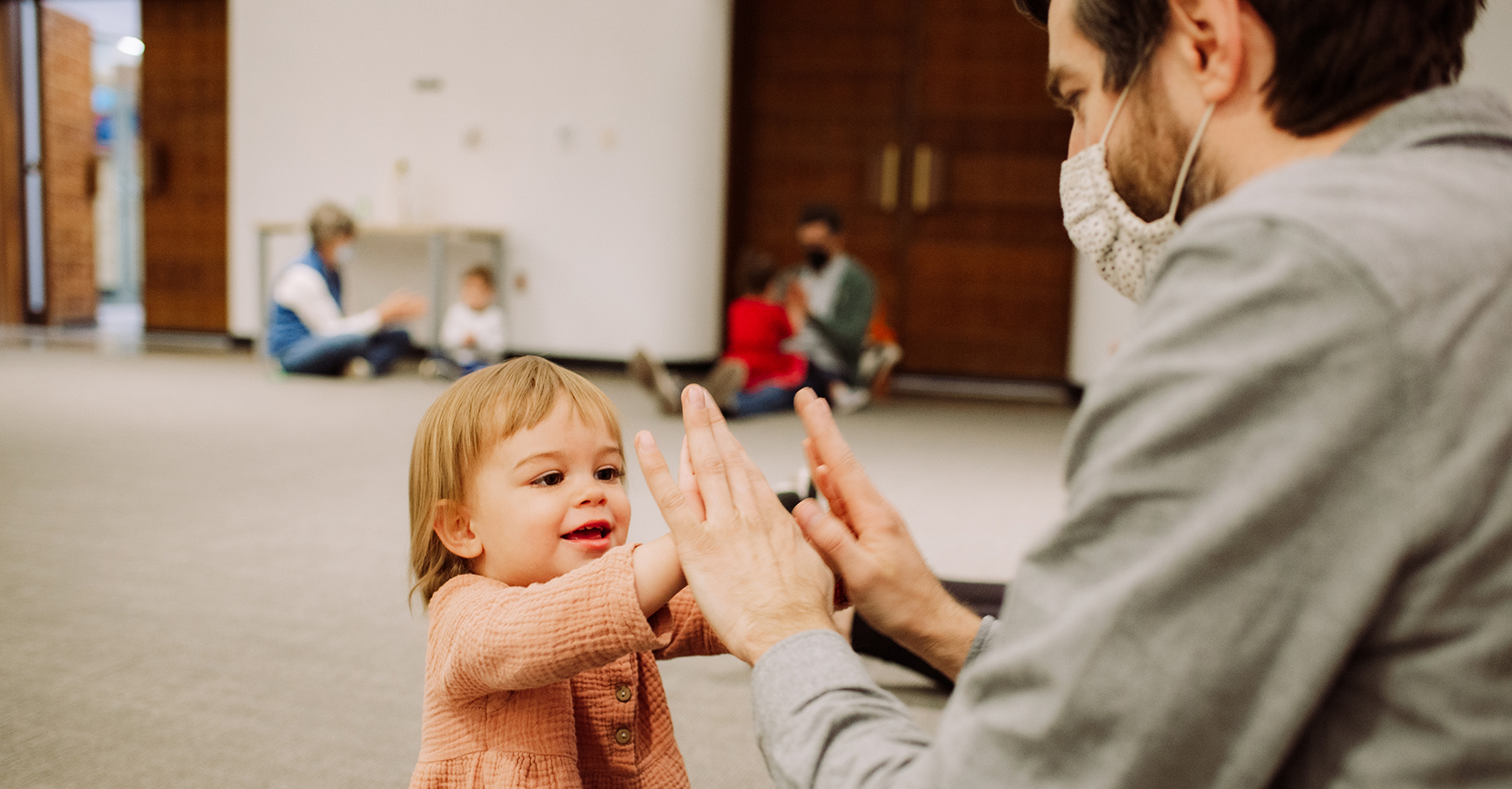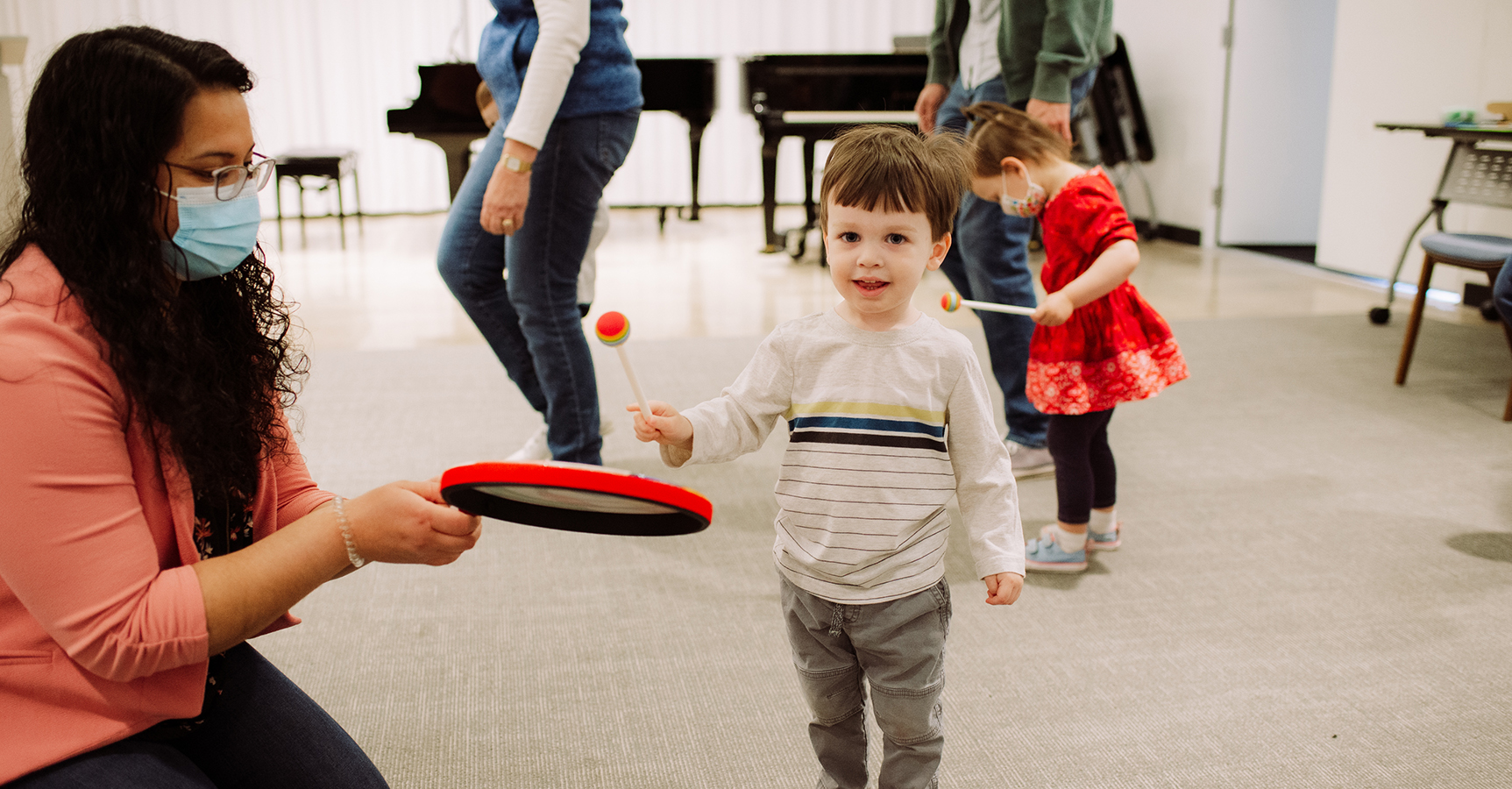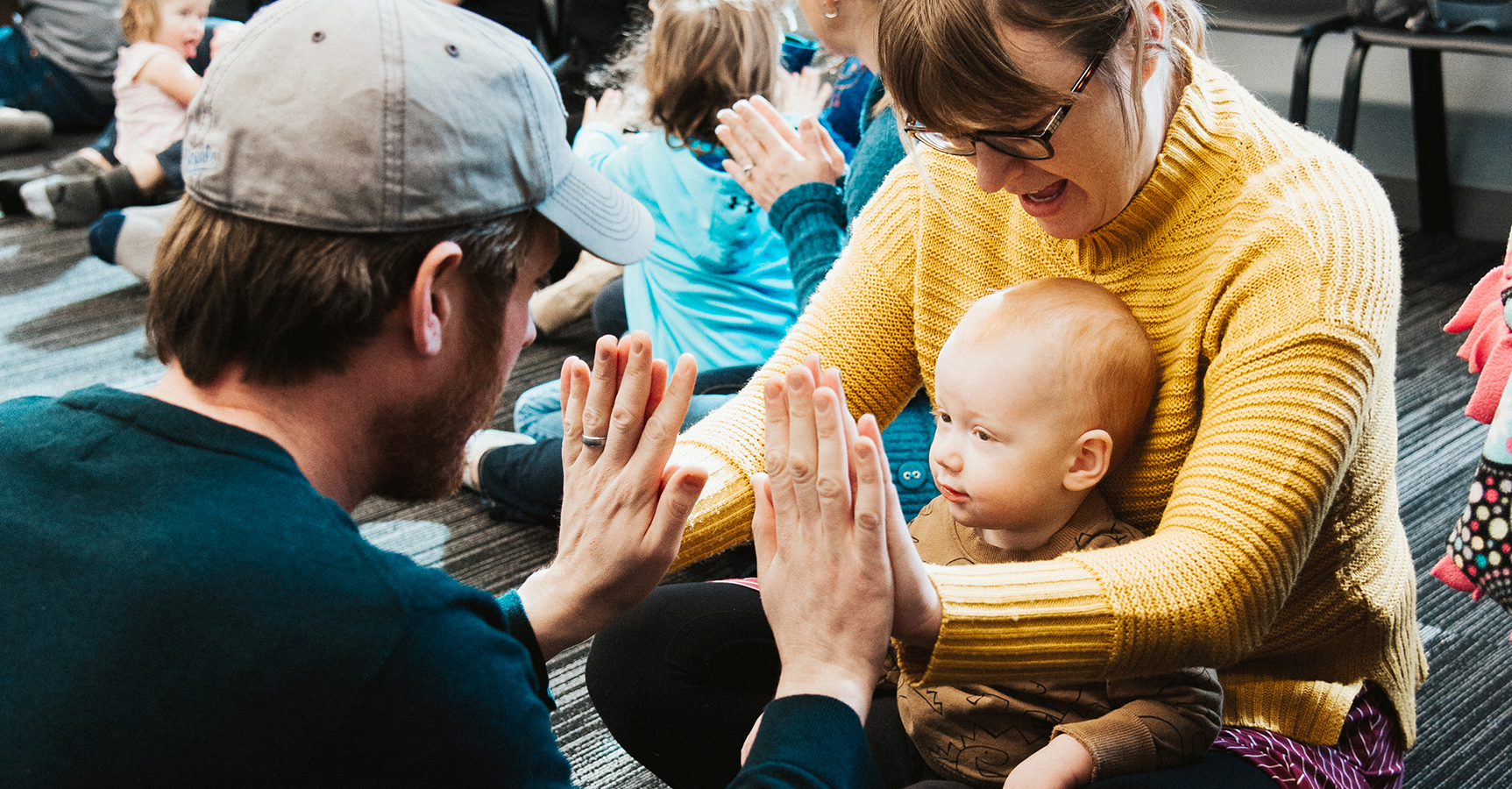 Don't let your littles miss a beat!
Tuneful Tots at the Conservatory is tailor-made for children age 0-4 years old and their parent/caregiver! Tuneful Tots uses repetition of fun rhymes and songs to lay the foundation for speaking and reading, along with interactive games that are sure to put a smile on the faces of parents and children alike. This class is perfect to develop your budding musician's skills early! Tuneful Tots uses Suzuki Early Childhood Education curricula, in which the parent or caregiver plays a central role in all activities. Parent/Caregiver attendance is required (one parent/caregiver for each student participating). Yearlong participation is highly encouraged!
Dates/Times:
Summer Session: 6/5/23 – 6/30/23

Twice weekly on Mon/Thurs:

10:00 – 11:00 AM
3:30  – 4:30 PM
4:30 – 5:30 PM
5:30 – 6:30 PM

Tuneful Tots during Suzuki Institute: 7/16/23 – 7/20/23

Sunday, July 16, 2023 through Thursday, July 20, 2023 at 10-11am

Fall Session: 9/15/23 – 12/8/23

Friday / 10:00 – 11:00 AM
Saturday/ 9:00 – 9:55 AM
Saturday / 10:05 – 11:00 AM
Saturday / 11:10 AM – 12:05 PM
Summer Session Cost: $190/semester
Financial Aid:  To apply for aid for this class, first complete THIS FORM.
DETAILS ABOUT OUR REFUND AND OTHER POLICIES ARE LOCATED HERE.