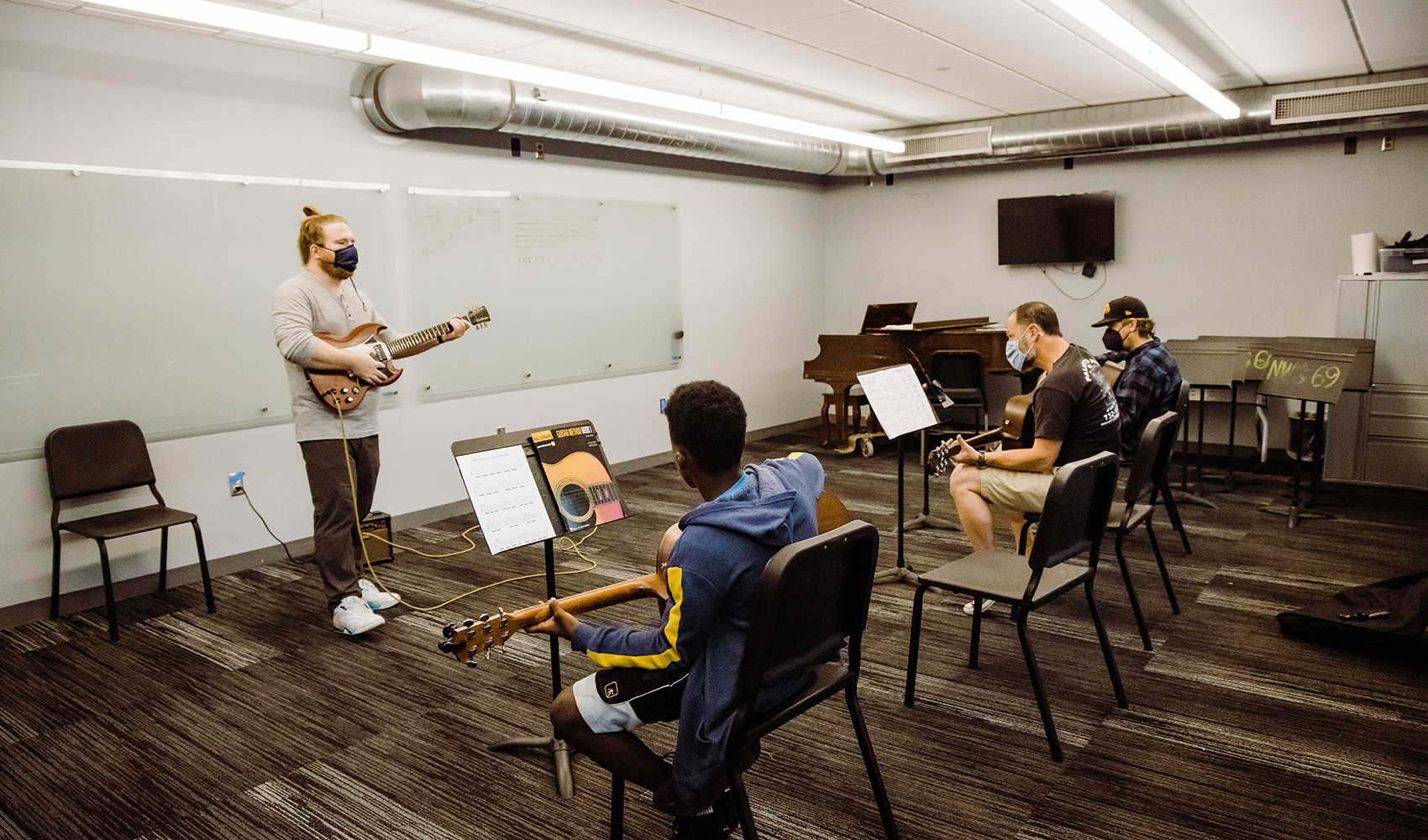 Have you ever wished that you could strum and pick the tuneful strings of the guitar?
This class is for you! Designed for first-timers, this class will introduce you to the basics of guitar technique, chords and leads. Whether your dream is to play like classical great Andres Segovia, or you just want to back up your friends who sing or play pop or rock tunes, this is the place to start. Upon completion of this class, students will have a solid foundation of beginner skills. This class is a wonderful way to dabble in guitar prior to beginning individual instruction.
Dates/Times: 
Winter Session: 1/10/24 – 2/28/24

Wednesdays / 5:00 – 6:00 PM (ages 9-12)
Cost: $140
Financial Aid:  To apply for aid for this class, first complete THIS FORM.
Instrument provided? Instrument not provided. An appropriately sized acoustic guitar is required (see your local store for sizing), no electric guitars. For information about renting a guitar email classes@omahacm.org
We reserve the right to cancel classes that do not meet the minimum enrollment requirement, in which case tuition and fees will be refunded. Details about our refund and other policies are located HERE.
SELECT YOUR CLASS – CLICK TO SIGN UP!