Pack Your Bags: Are You Ready for Camp?
Our summer camp, SoundWaves, is less than one week away! We've compiled a list of things to bring in your instrument case or bag/backpack so you're prepared with the necessary tools to have the best week ever at SoundWaves!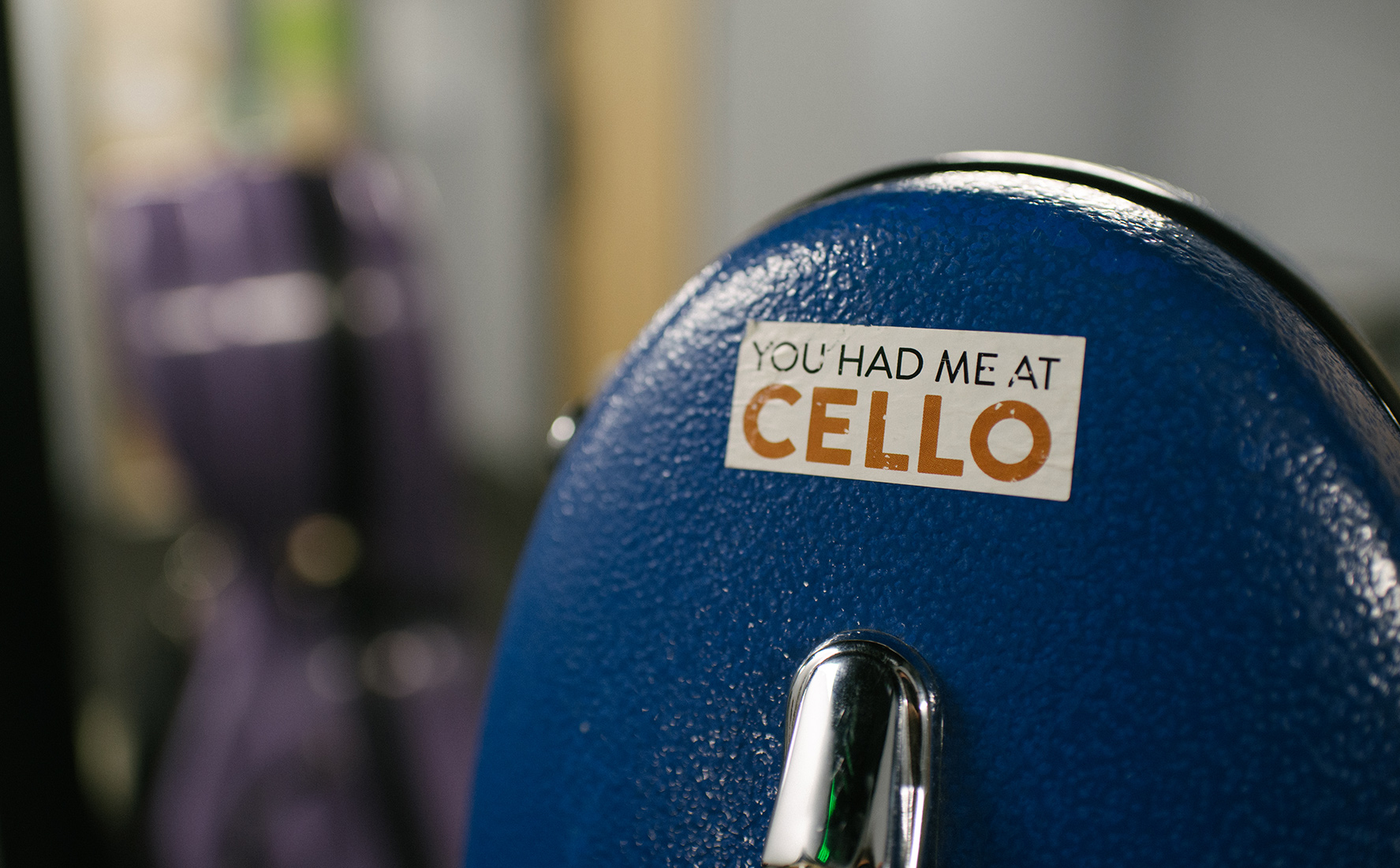 Summer is well underway and there is some *major* excitement brewing here at the Omaha Conservatory…our summer camp, SoundWaves, is less than one week away! We can hardly wait for our building to be buzzing with the excitement that camp week brings when students and Guest-Artist Faculty arrive on July 17th.
In case you need a bit of a refresher on what camp is all about, SoundWaves is the Omaha Conservatory's weeklong music summer program for strings, piano, voice, winds, brass, and guitar students ages 9-18. Anyone who has attended SoundWaves (formerly OCMI) before can tell you that the supportive, dynamic environment is a catalyst for an excitement unlike anything else. We truly can't wait to welcome all of the awesome students and Guest-Artist Faculty to OCM in a few short days.
You come prepared and ready to grow your musicianship and forge musical bonds with your peers, but what else might you need at camp? If you're feeling a bit stuck on what to bring with you for your time at the Conservatory, you're in luck! We've compiled a list (below) of things to bring in your instrument case or bag/backpack so you're prepared with the necessary tools to have the best week ever at SoundWaves!
1. Your instrument(s): Insider tip: Since there will be a whole bunch of instrument cases around the Conservatory during camp week, it can be helpful (and fun!) to attach a tag with your name on it or a cool keychain to your case to help you keep track of your instrument!
String Players: Make sure to bring rosin, shoulder rests/pads, rock stops/endpin straps, and any other instrument care and management "extras" you might need.
Wind/Brass Players: Grab the appropriate reeds, mouthpieces, straps, valve oil, and any other accessories or tools you need for your particular instrument(s).
2. Music: Make sure to pack all of your assigned music for ensembles and the music to any pieces that you will be working on with your assigned masterclass teacher. Check with your teacher if you need help identifying the music you should use for your masterclass, and let us know if you don't have a way to print your ensemble music—we can print a copy for you!
3. A Notebook: One of the best ways to take in ALL the awesome things you'll learn at camp is to write them down! Plan to bring a notebook for rehearsal or masterclass notes.
4. A Pencil: Bring a pencil (or several) EVERY DAY! One of a musician's best tools is their pencil.
5. Lunch: You should plan to bring your lunch with you to camp every day if you did not purchase a meal plan. All meals are eaten and served in Accelerando Coffee House or outside on the patio.
6. Water bottle: It's easy to forget to drink water during a busy day of masterclasses, rehearsals, and concerts. Since it's important to stay hydrated throughout your camp activities, we recommend bringing a water bottle with you each day. If you bring a reusable one, it's good for the environment, too!
7. Snacks: It's been scientifically proven that having healthy and yummy snacks can help improve memory and brain power—think about how much focus and concentration it takes to play your instrument, sing, or write your own music! We suggest bringing a couple of easy to grab snacks each day so you can keep your brain sharp and ready for all of the music-making!
8. Folding Music Stand: You never know when you might need one!
9. For students enrolled in Composition class: Grab your "in process" composition(s) or any works in your portfolio that you would like some input on during the week from the amazing SoundWaves artist-faculty! If you have any compositional tools you like to use (i.e., a laptop, staff paper notebook, etc.), feel free to bring these! However, the Conservatory does have a great computer lab fully equipped with Finale software for your use!
If your bags are packed with the essentials, way to go—you've got all that you need for a successful week of masterclasses, elective classes, ensembles, practicing, and FUN at camp! We can't wait to welcome SoundWaves students and Guest-Artist Faculty to the Conservatory in just a few short days!