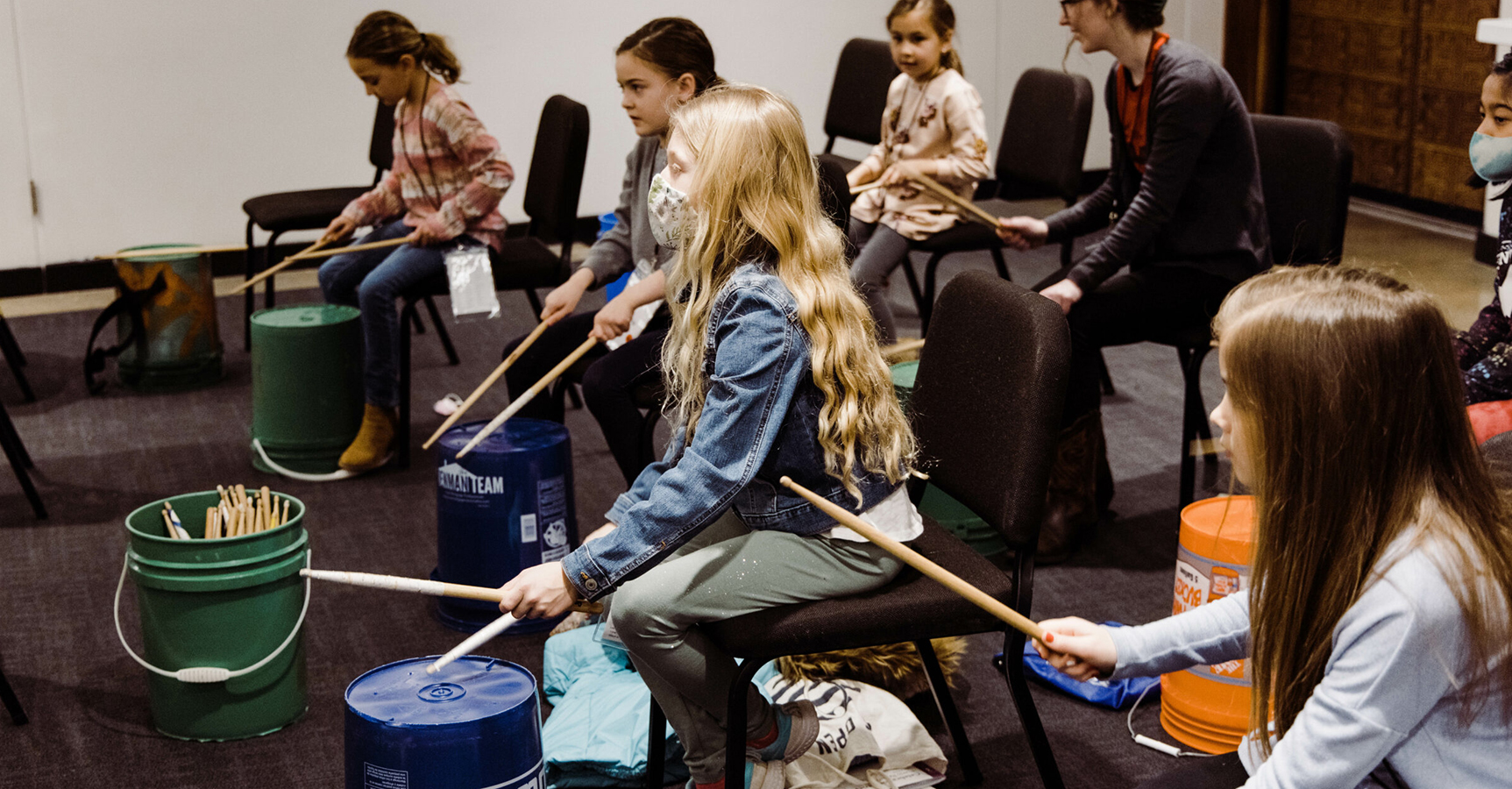 Get ready to learn how to play the drums!
Each trimester will introduce you to the many different styles of world percussion – genres like Street Percussion, Japanese Taiko, and Latin Beats! We'll begin with simple rhythms and gradually move toward more advanced techniques such as handclaps and djembe rolls. This class is for students of all skill levels. Bring your energy and an open mind to make some noise!
Caregiver attendance is mandatory for class for ages 6-8.
Winter session focuses on Japanese Taiko drumming with Kokyo Taiko: come experience this dynamic, thunderous, and powerful style of drumming that can be felt in your soul. Learn about the history and culture of this exciting choreographed art form.
Dates: Winter Session 1/10/23 – 2/28/23
Days/Time: 
Tuesdays / 5:00p.m. – 6:00p.m. (age 9-12)
Tuesdays / 6:00p.m. – 7:00p.m. (age 6-8)
Tuesdays / 7:00p.m. – 8:00p.m. (age 18+)
Cost: $140/8-week trimester
Financial Aid:  To apply for aid for this class, first complete THIS FORM.
Instrument provided? Yes!
We reserve the right to cancel classes that do not meet the minimum enrollment requirement, in which case tuition and fees will be refunded. Details about our refund and other policies are located HERE.
Students will learn:
Proper playing position & technique
How the instruments are made
History & culture of the music
How to play cooperatively in an ensemble
Several rhythms within the genre
Meet the Teachers
Deb Sturgeon of Kokyo Taiko is the class instructor for Rhythm Explorers (Winter)!