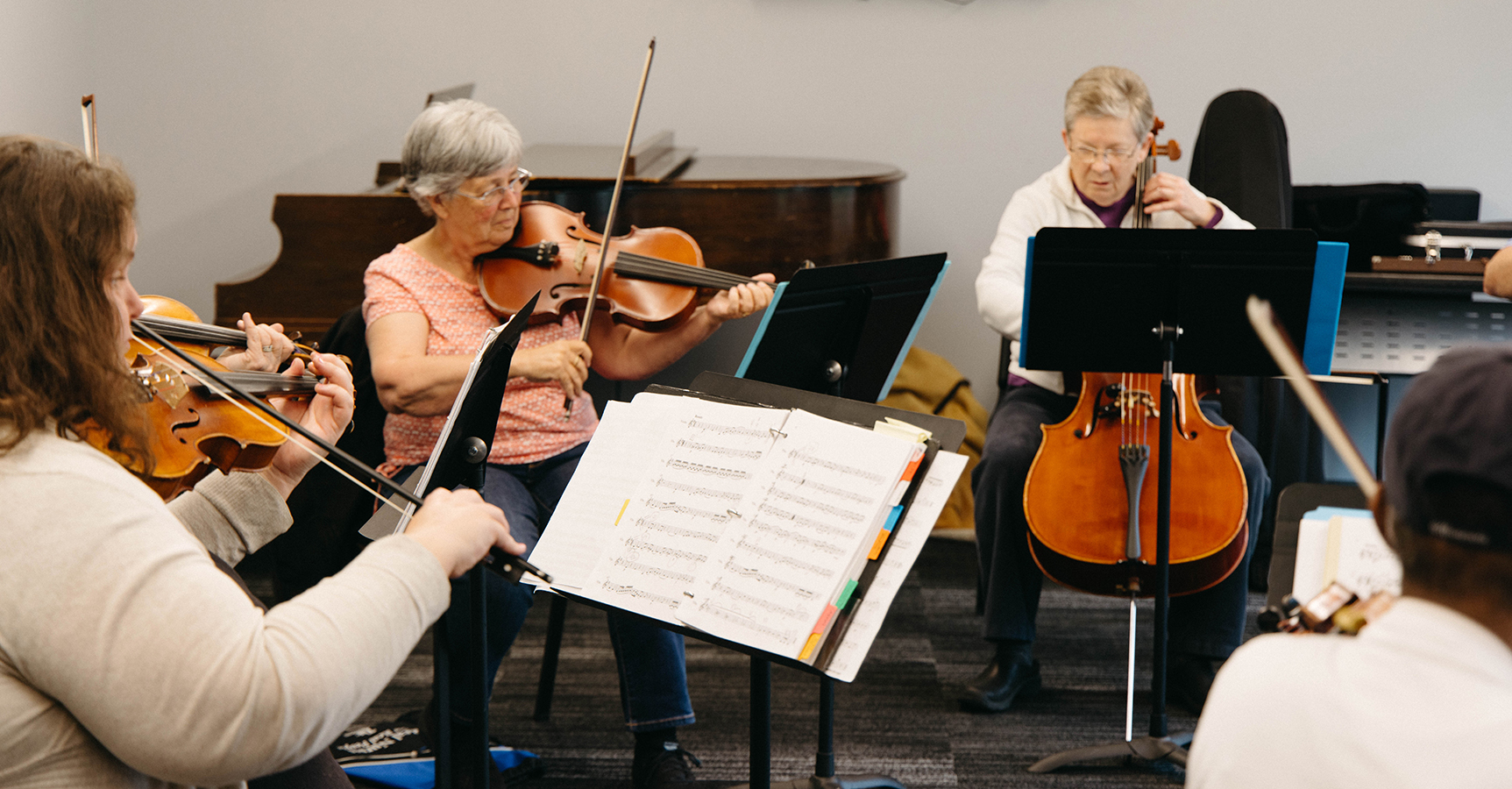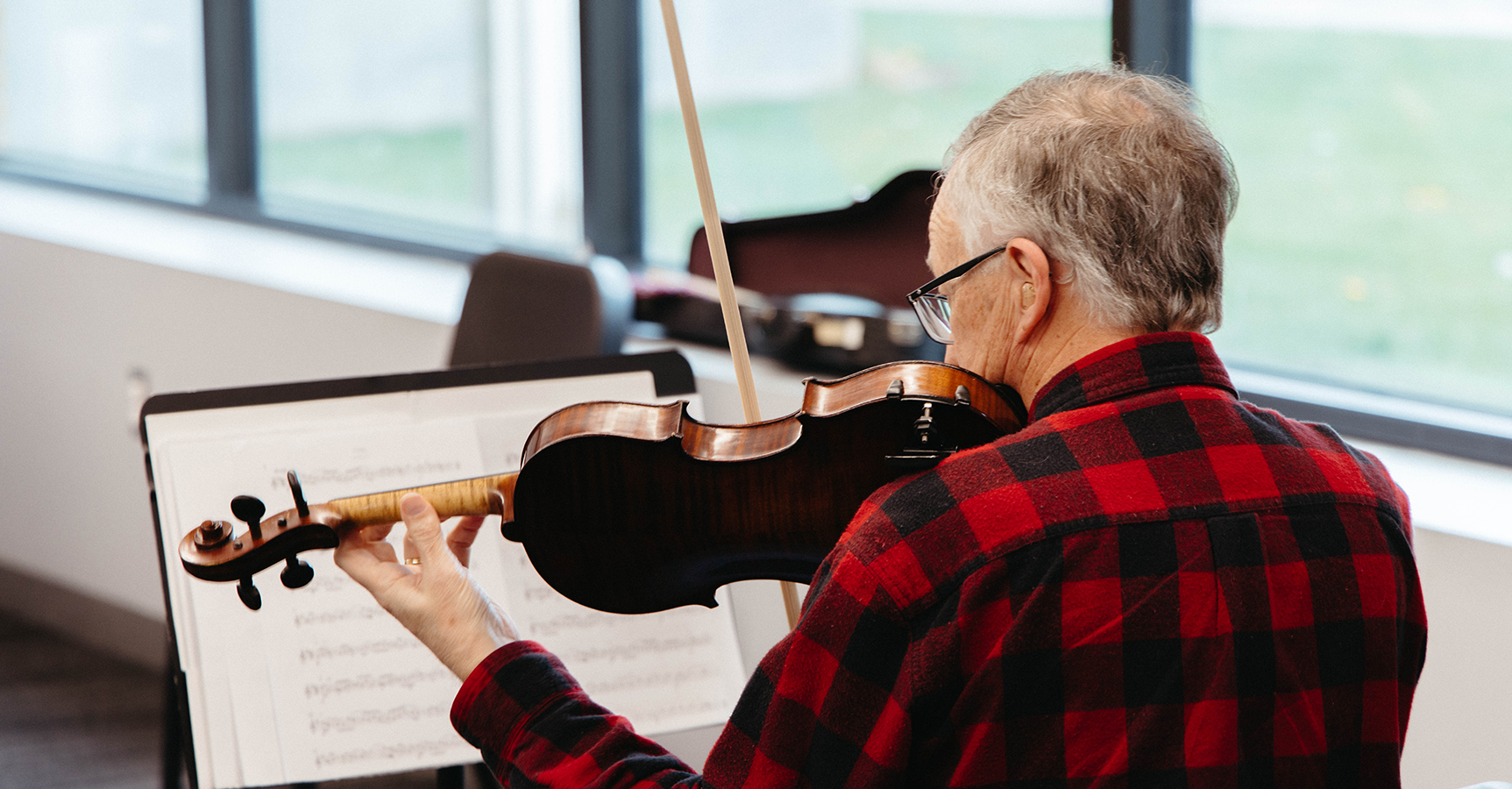 A strings chamber ensemble for adult musicians ages 18+.
Join us for an immersive musical experience where you will have the opportunity to develop your skills as a collaborative musician in a supportive and dynamic group setting. Our ensemble is tailored for adult players who are proficient in their instruments and able to read sheet music & play in first position. Whether you're a seasoned player or looking to brush up on your skills, our Myelin Ensemble offers a supportive environment where you can further hone your musicianship and expand your repertoire.
Under the guidance of our experienced Artist-Faculty member, Dr. Elizabeth Grunin, you will have the opportunity to explore a diverse range of musical styles and genres, while refining your technique, tone, and musical expression. You'll also have the chance to perform in recitals and other concerts – showcasing your progress and celebrating your achievements!
Join our vibrant community of adult strings players and elevate your musicality to new heights!
Day/Time:
Strings (age 18+): Fridays, 4:30–5:30 PM
Class Schedule:
Spring Semester: 1/12/24 – 5/3/24
Cost: $175/semester
Receive a discount of $25 for each additional class taken at the same time (excludes Explorers & Sprouts classes). Other exclusions may apply
Prerequisites: 
Adults who are joining Myelin Chamber Ensemble must be able to read music and play their instrument proficiently in first position.
Instrument provided? No – student must provide instrument
Students will learn:
How to rehearse effectively as an ensemble
How to be sensitive to other musicians
Development of musical independence & leadership skills
How to refine interpretation of a piece of music
A broader understanding of chamber music as a whole and its historical significance