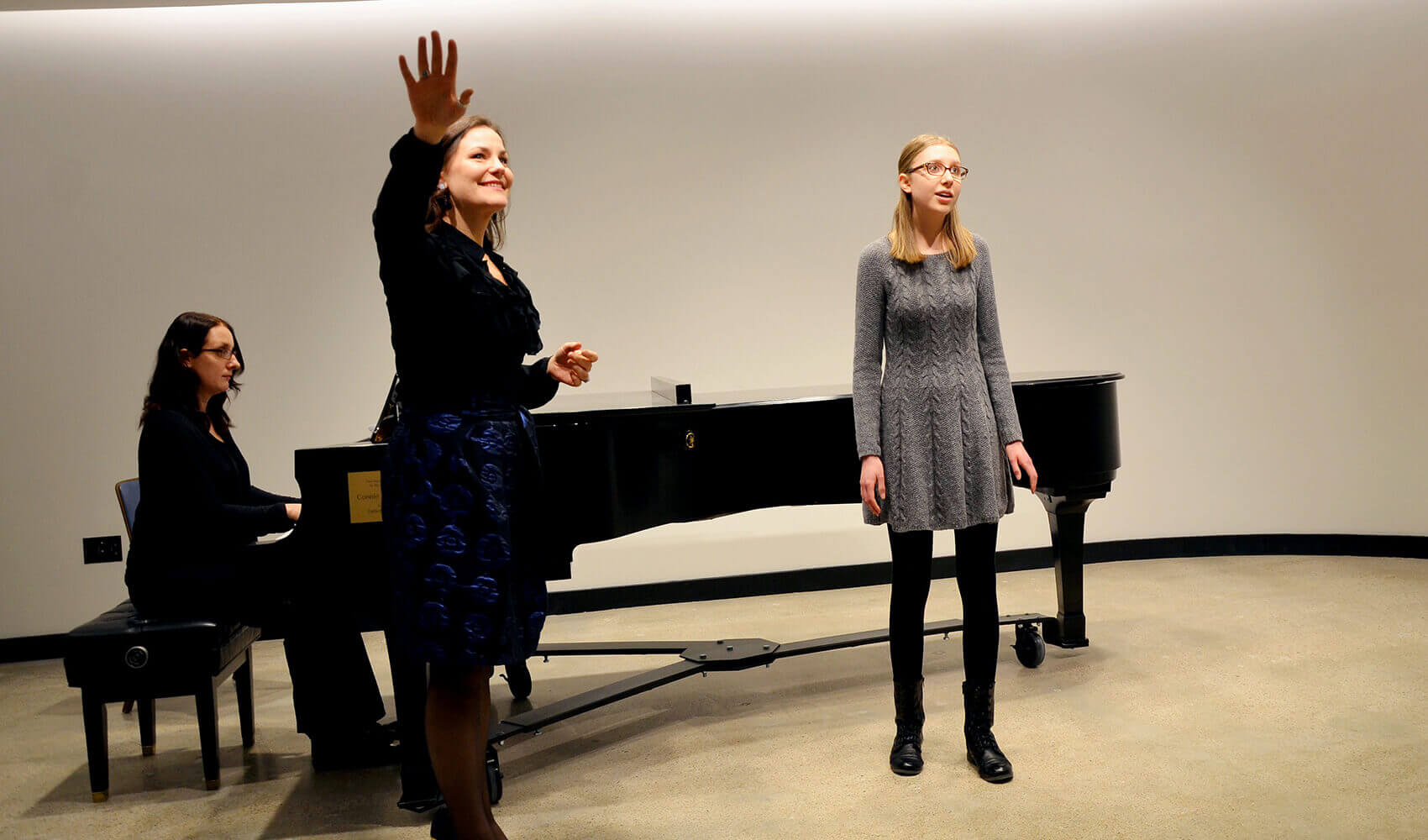 Step up your musical skill level with an expert in your chosen area of study. The calibre of instructors give students more than just music education; it's a chance for learners of all types to engage and network with world-class musicians and people.
Immerse Yourself in Melody: Voice Intensive 2021
Voice Intensive is a full day of immersive instruction just for vocalists. The event includes technique classes for varied levels, masterclasses, Romantic Period study, and focuses on the yoga, body, and voice connection featuring guest artist Mark Moliterno (Bass-Baritone) and Barbara Gonzalez-Palmer (collaborative pianist). Learn more!