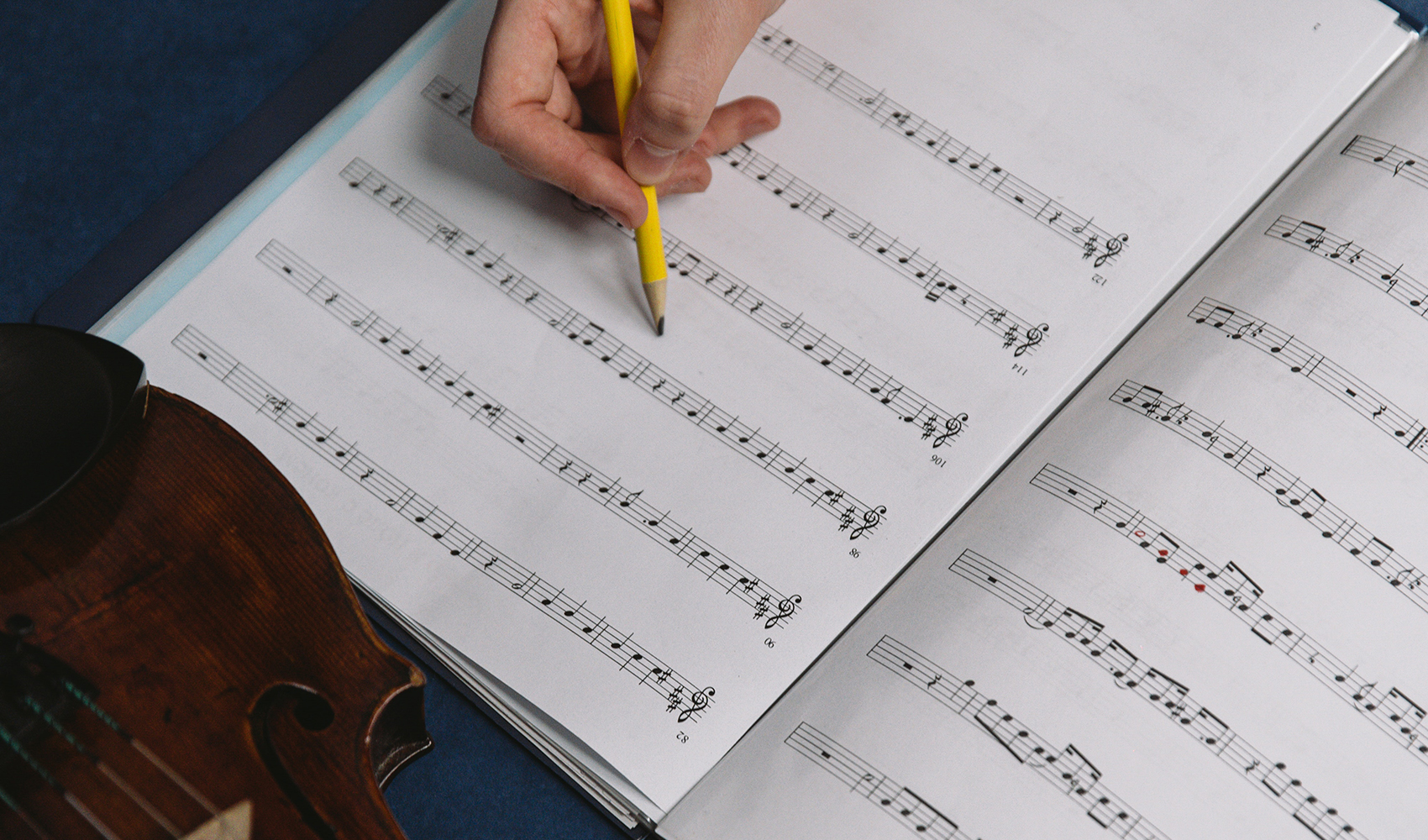 Age range: Ages 14+ (High school student)
$700/year
Scholarship & Financial 
Aid Available
Learn More
Advanced Placement Music Theory is a course and examination offered in the U.S. by the College Board as part of the Advanced Placement Program.
It is offered to high school students who wish to earn credit for a college-level music theory course. The course focuses on aural (listening) and non-aural music analysis. Students will learn to notate music, sight-sing, and analyze notated and performed music, and build musical compositions.
The AP Music Theory course corresponds to one-to-two semesters of introductory college music theory coursework. Musicianship skills, including dictation and listening skills, sightsinging, and harmony, are an important part of the course. Development of aural (listening) skills is a primary objective. Performance is also part of the curriculum through the practice of sight-singing. Students learn basic concepts and terminology by listening to and performing a wide variety of music. Notational skills, speed, and fluency with basic materials are emphasized. To become proficient with these skills, students need to consistently practice applying course concepts through aural analysis, score analysis, sight-singing, dictation, and composition.
Prerequisites:
High school student or equivalent age
Student musicians (piano, strings, voice, guitar, winds, percussion, etc…) who have been playing their instrument for at least 2 years
Also one of the following:
Successful completion of Royal Conservatory of Music (RCM) Music Theory Book Level 7+ (or equivalent)
Pass a placement exam for admittance into AP Theory
Time: 9:00-10:00 a.m.
Class schedule: runs 8/19/23 – 4/27/24
Cost: $700/year
Required Workbook Purchase:
Title: Workbook for Tonal Harmony
Cost: varies; $45-135
Format: paperback or online (new or used)
Purchasable: online (ie. Amazon, Thriftbooks, Abebooks)
Recommended Text Book:
Title: Tonal Harmony; Kostka, Payne and Almen; Edition 7, 8, or 9
Cost: varies; $65-135
Format: paperback or online (new or used)
Purchasable: online (ie. Amazon, Thriftbooks, Abebooks)
Receive a discount of $25 for each additional class taken at the same time (excludes Explorers & Sprouts classes). Other exclusions may apply
Students will learn:
Learn to recognize, understand, and describe the basic materials and processes of music. Develop skills by listening to, reading, writing, and performing a wide variety of music.
Identifying features of pitch, interval, scales and keys, chords, meter, rhythm, and other musical concepts in performed and notated music
Notating music that is heard
Singing a notated melody on sight
Completing music based on cues, following common-practice style"
Recommended Learning Path