5 Reasons Your Infant/Toddler Should Get Involved With Music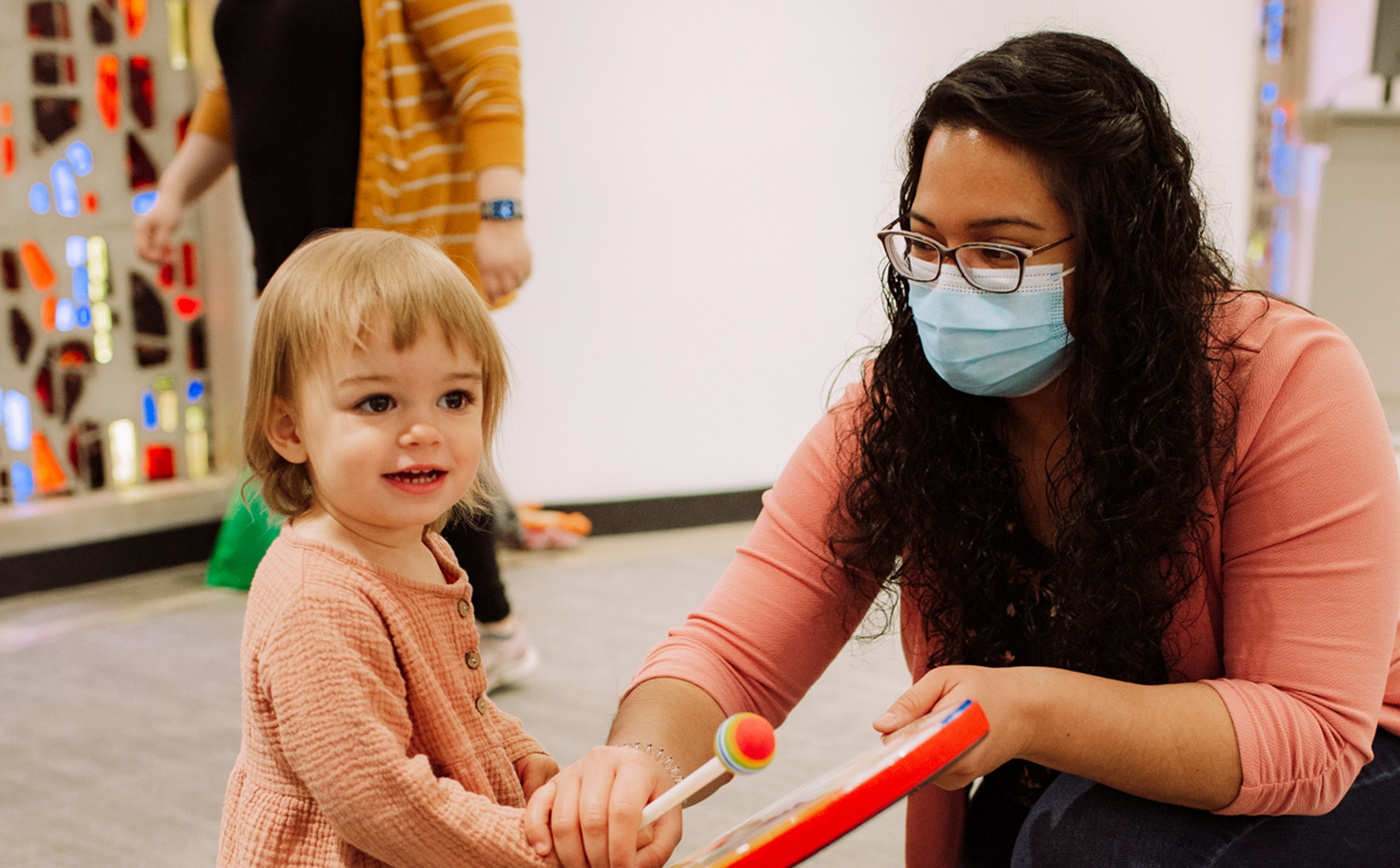 Omaha Conservatory of Music is proud to offer excellence in music education for every age and ability level. Did you know we offer classes for infants as little as 0 years old? Yes, zero! are a fun-filled way for your kiddo to explore music, using repetition of fun rhymes and songs to lay the foundation for speaking and reading. Though there are countless lifelong benefits to early childhood music education, here are five of our favorites:
Music helps the body and mind work together
Exposing children to music at an early age helps them build connections between the physical and mental with activities like singing and dancing. Since music has been proven to ignite all areas of school readiness (including intellectual, social-emotional, motor, language, etc.), your kiddo will be ready to take on the world when preschool or kindergarten comes along!
Music instills confidence and is a catalyst for self-expression
Singing, dancing, and even laughter are all expressive actions that music education provides for young children. Whether your child eventually plays an instrument, takes up musical theater or pursues any other arts medium, you'll know they have a safe outlet to explore and express their talents and learn about the world around them.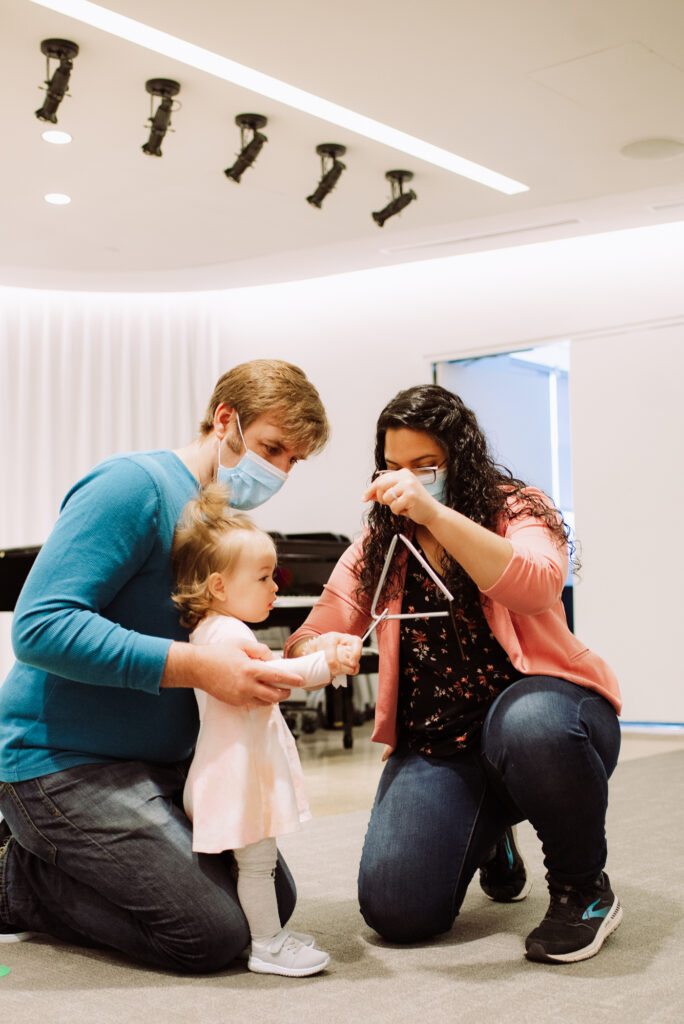 Music helps with language development
Research has shown that music is a great vehicle for language learning, lighting up the web of circuits throughout the brain that are vital to sound processing, comprehension and speech. Kiddos with strong verbal communication skills also tend to be more successful in both educational and social settings.
Music improves fine motor skills and coordination
Music isn't just about developing listening skills…though it does help hone them better than any other subject! Experimenting with different instruments, sounds and engaging in activities that give children the opportunity to sing and dance improves every fine motor skill, including hand-eye and hand-ear coordination.
Music aids in neural activity growth
The thoughts inside our brain are created by a series of extremely complex connections between nerve cells. To establish and strengthen these connections (and thus strengthen our capability for critical thought or processing emotions, to name a couple) we need sensory input. Engaging with an activity (such as music) that stimulates the entire brain—especially at a young age—is a direct path to neural activity growth, aiding the child in completing complex tasks, honing fine motor skills, describing emotions, handling conflict and much more.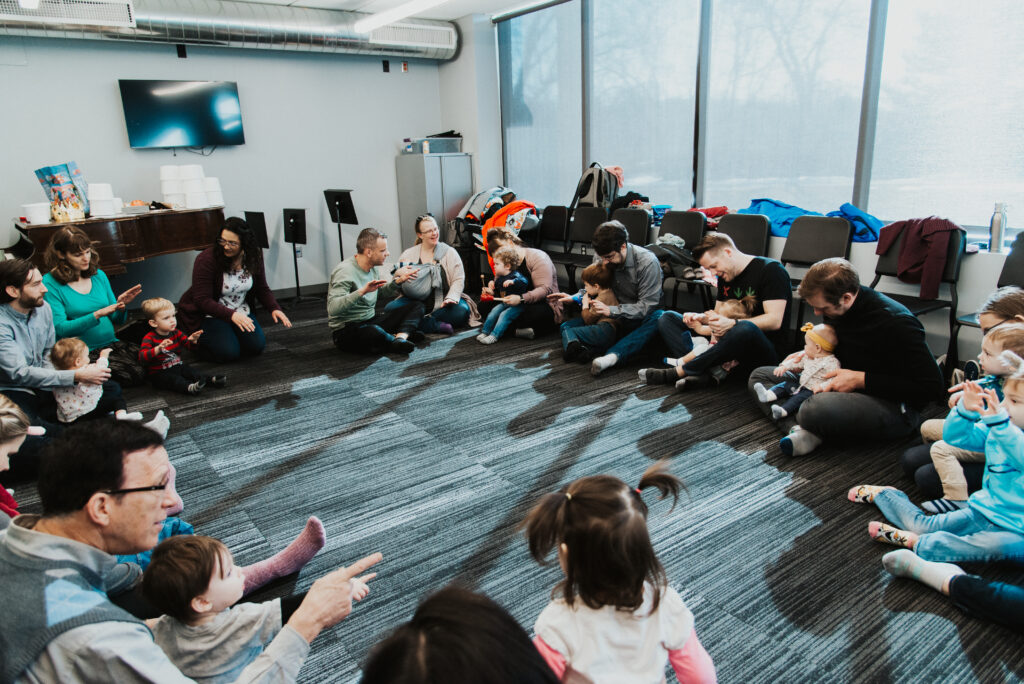 ---
We love our littlest musicians! You don't have to skip a beat when it comes to music education in classes like Tuneful Tots, designed to engage kiddos age 0-4 in pressure-free and fun-filled musical activities. Let us help your little one grow through music, one note at a time—click here to learn more about Tuneful Tots and the rest of our amazing class offerings!