Teacher Tip: Making Mindful Goals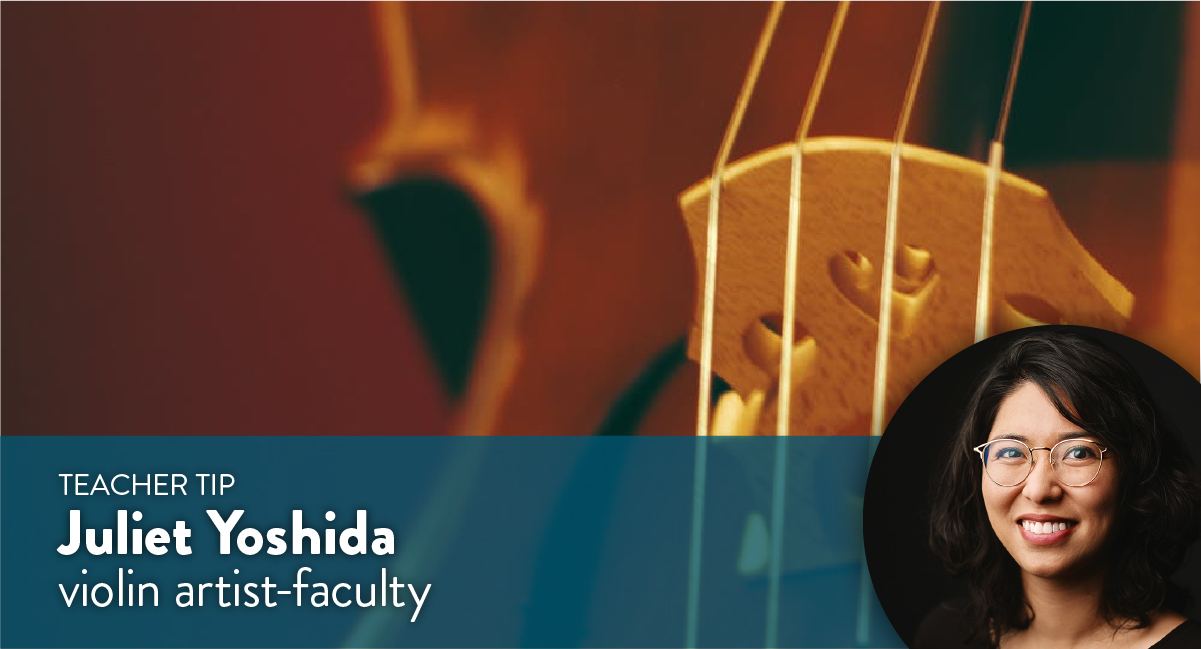 Written by Juliet Yoshida, violin Artist-Faculty
There is something so liberating about the first of the year…it's a great time to make new goals and reflect on old ones that we met in 2021. The holidays can be a busy time filled with family and activities and less time to practice. Whether you took time off for a little rest and relaxation or you just got too busy, the new year is a great time to start your musical year in a mindful way.
Ramping back up: It's time to get back into a rhythm with practice and rehearsals. I love to start with a bit of listening before I pick up my instrument. It can be a piece you are working on or just something that gets you excited about making music! Next step is warming up…take it slow! It's tempting to hop back in with the most challenging thing you were working on pre-break but I like to give myself a little grace and start with a slow warmup… sometimes it's scales or a simple piece.
Setting goals for the new year: Ask your teacher for help setting some musical goals! I always find it easier to reach my goals with the help of teachers and friends. Maybe you want to improve a certain technique or increase your daily practice. One of my goals is to listen to more live music this year! When you think about your goals, remember the feeling you had when you first set them in January and try to approach every day with that positive attitude. Here's to a great 2022!