November 14th, 2016
•
Alumni
Musical Bridges alumni profile: Jennifer Ahn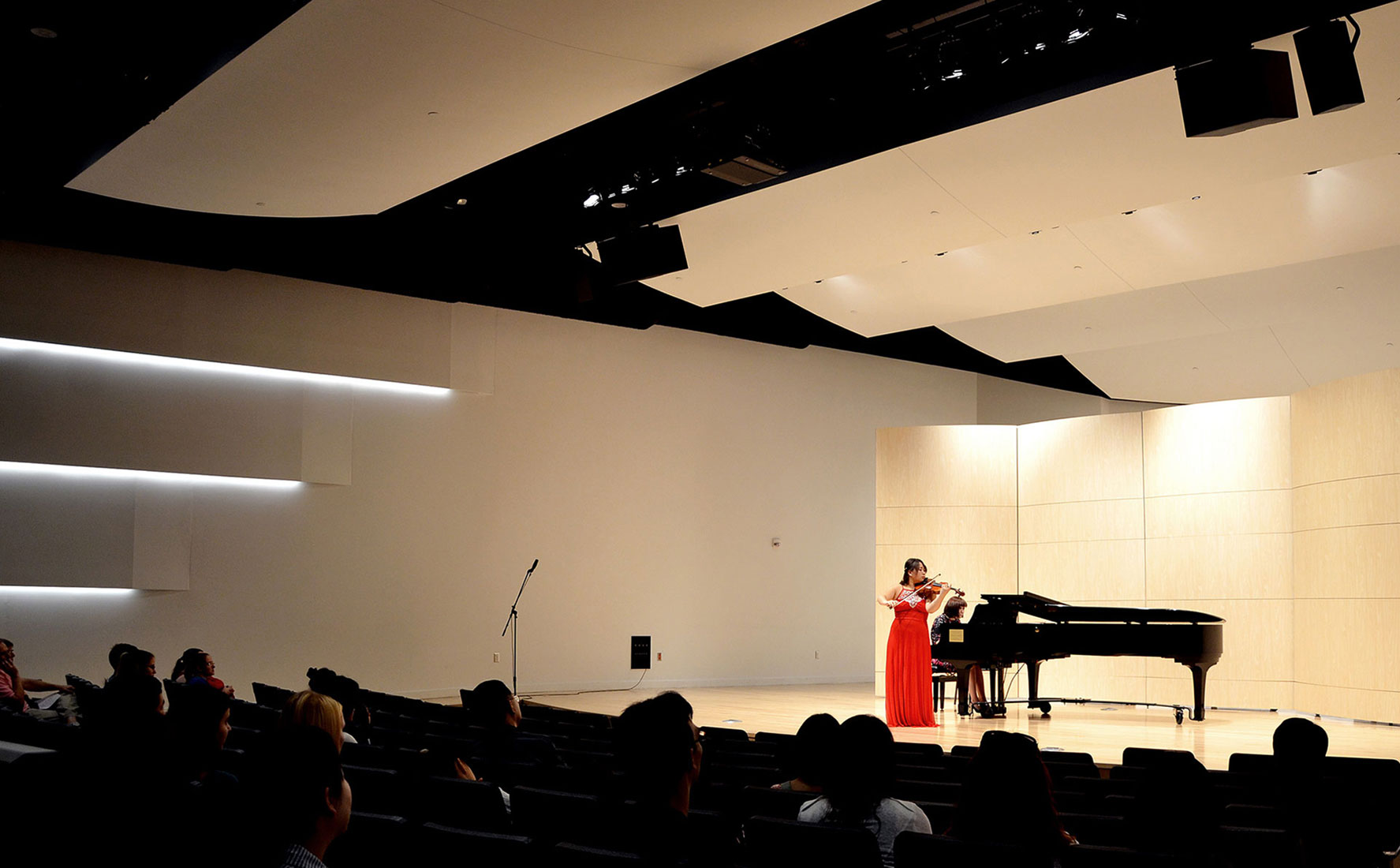 Omaha Conservatory of Music alumna Jennifer Ahn performed a special "thank you" recital in September. Jennifer, one of the Conservatory's first Jasper Scholars, began studying violin with executive director Ruth Meints when she was in fourth grade. Today, Jennifer is a sophomore violin performance major at the Manhattan School of Music.
A Rising Star
A sophomore violin performance major at one of the nation's top music schools, Omaha Conservatory of Music alumna Jennifer Ahn might have become a pianist had her family not landed in Moscow, Idaho, when she was taking her first steps as a musician.
"There weren't piano teachers where we lived," said Jennifer, 19, whose family moved from South Korea to the United States when she was a pre-schooler. A few years later, the family followed their father's job to Omaha and heard about a conservatory — run by a violinist, no less — gaining traction there.
She was in fourth grade and in Suzuki Book 4 when she started taking violin lessons with the Conservatory's executive director, Ruth Meints.
"(Jennifer) was just a little superstar," Ruth said. "Everything she played, she played like she was already a concert artist."
In many ways, Jennifer grew up with the Conservatory. She and her brother, Jehong, were the Conservatory's first Jasper Scholars. "We probably wouldn't have been able to continue without (Dr. Jasper's) support," she said.
It was a solid investment.
"I think she won every competition in the state of Nebraska," Ruth said. "And she went to nationals — twice."
During her years studying at the Conservatory with Ruth, Jennifer took top spots at several state and regional competitions and earned top billing at other honorary performances before placing second at the 2014 Music Teachers National Association competition during her senior year.
Now a sophomore at Manhattan School of Music, Jennifer said her daily practice hours — and even relaxation time — have been a bit easier to find. Being able to test out of some the core classes and focus on her musicianship was in stark contrast to her high school years, when competitions and performances were piled on top of her general studies and Advanced Placement classes.
Ruth has confidence Jennifer will continue to impress.
"I don't think I've ever seen her have a memory slip, and the speed at which she memorizes is not human!" said Ruth, recalling the time Jennifer memorized all three movements of a Max Bruch violin concerto over a single winter holiday break.
Jennifer said she thinks her career path will eventually lead her to teaching. She speaks fondly of her experience as a String Sprouts assistant and substitute lead teacher, and said she has also given a couple private lessons in recent years.
No matter what she pursues, Ruth is certain Jennifer will always remain connected to her Conservatory family.
"She understands you never really leave — you just become part of our circle in a different way," Ruth said.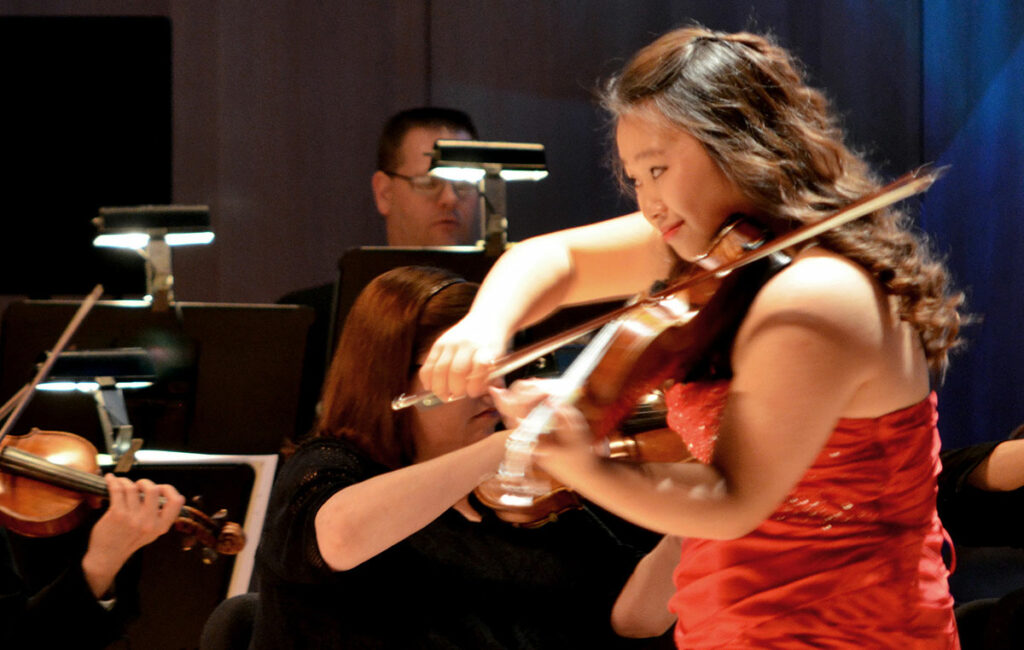 mark your calendar
See Jennifer in concert with Conservatory Camerata & Orchestra Omaha at 7pm Saturday, April 22, 2017.
---
"We probably wouldn't have been able to continue without [Dr. Jasper's] support."
— Jennifer Ahn
---
Practicing tip
"Smiling helps with tension in your hands." (By the way, Jennifer practices 3-5 hours every day.)