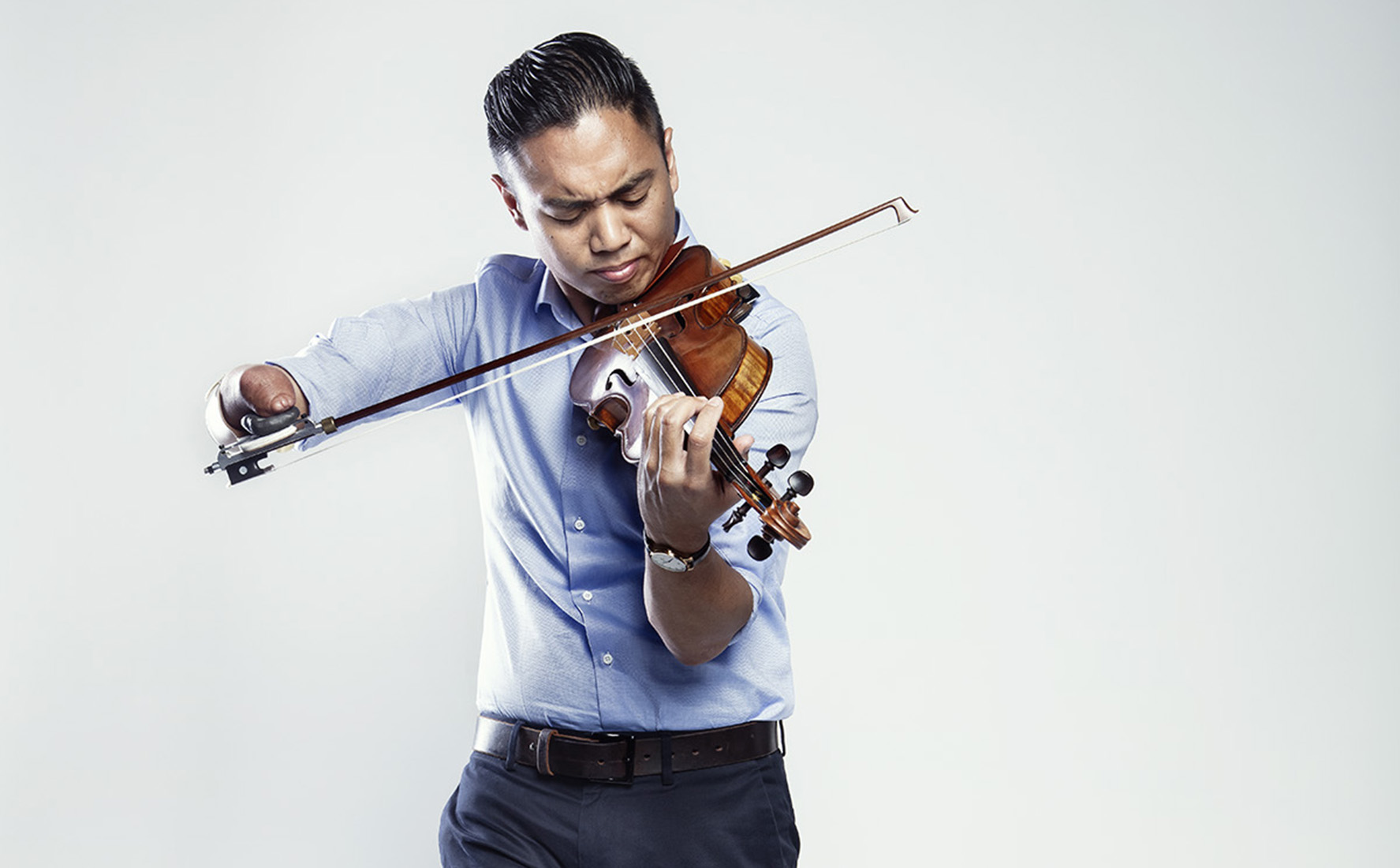 How do you celebrate 20 years of musical excellence? By bringing in one of the most inspiring violinists of our time! We are absolutely thrilled to have Canadian violinist Adrian Anantawan serve as the keynote speaker and performer at our upcoming Night of Nostalgia Gala on August 14, 2021.
Adrian holds degrees from the Curtis Institute of Music, Yale University and Harvard Graduate School of Education. As a violinist, he studied with Itzhak Perlman, Pinchas Zukerman and Anne-Sophie Mutter, and his academic work in education was supervised by psychologist Howard Gardner.
Adrian's career is studded with memorable moments, including performances at the White House, the United Nations and the opening ceremonies of the Athens and Vancouver Olympic Games. He has played for the late Christopher Reeve, Pope John Paul II and His Holiness the Dalai Lama, performed extensively in Canada as a soloist with the Orchestras of Toronto, Nova Scotia, Winnipeg, Saskatoon, Montreal, Edmonton and Vancouver, and also presented feature recitals at the Aspen Music Festival and Weill Recital Hall at Carnegie Hall.
Born without a right hand, Adrian is an active member and spokesperson for the CHAMP (Child Amputee) Program of The War Amps and Bloorview Kids Rehab Center in Toronto. He recently completed a project involving the use of adaptive musical instruments in classical performance, culminating in the world-premiere of the Virtual Music Instrument with the Montreal Chamber Orchestra.
Of particular importance to Adrian is creating musical opportunities for children with disabilities. He helped create the Virtual Chamber Music Initiative at the Holland Bloorview Kids Rehab Centre, a cross-collaborative project bringing researchers, musicians, doctors and educators together to develop adaptive musical instruments for young musicians with disabilities. He is also the founder of the Music Inclusion Program, aimed at providing opportunities for children with disabilities to learn instrumental music with their non-disabled peers.
Adrian continues to perform, speak and serve around the world as an advocate for accessibility in the arts. His unwavering dedication to creating access to musical excellence for anyone is one of the many reasons we are thrilled to host him at our upcoming 20-year celebration.
And please join us for our Night of Nostalgia Gala on August 14, 2021 at 7 p.m. to hear Adrian speak and play in person.