7 LGBTQ+ Composers in History

At the Omaha Conservatory, we believe access to musical excellence is for anyone, and we hope these inspiring LGBTQ+ musicians from music history show just that! Learn a bit about each of them and then check out their work using the handy Spotify links we've included. Happy listening and happy pride!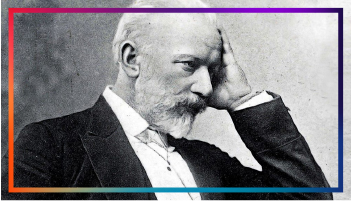 Pyotr Ilyich Tchaikovsky (May 7, 1840–November 6, 1893)
There is near general consensus among western scholars that Pyotr Tchaikovsky, the beloved and famed "Nutcracker" and "Swan Lake" composer, was gay. His personal diaries and letters reveal a lifetime of romantic relationships with men; in these writings, Tchaikovsky wrote with words "tender and passionate, describing in raw detail the powerful emotions felt by one of the world's best loved composers." Despite overwhelming evidence written in in his own hand, Tchaikovsky's homosexuality is still hotly debated in his native Russia, where LGBTQ+ people continue to face legal and social challenges less common in the western world. Nevertheless, Tchaikovsky's legacy as one of the preeminent composers of the Romantic era is firmly set. New to Tchaikovsky? Get started with this Spotify playlist!
---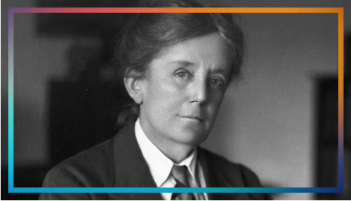 Dame Ethel Smyth (April 22, 1858–May 8, 1944)
Ethel Smyth was a pioneer by nature. She flouted expectation throughout her life – she dressed in men's suits and hats, pursued a career in music (then reserved mostly for men) and lived openly as a lesbian. She was active in women's liberation and was arrested for "militant suffragism" alongside fellow activist and close friend Emmeline Pankhurst. Smyth even dedicated her song "The March of the Women" to Pankhurst; after its creation, the composition became the official anthem of the women's suffrage movement in the United Kingdom. In 1922, Smyth became the first woman awarded a damehood for her work in music. Listen to Smyth's symphony "The Prison" here!
---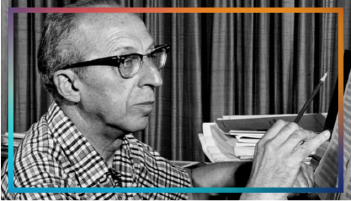 Aaron Copland (November 14, 1900–December 2, 1990)
Known as the Dean of American Composers, Aaron Copland was one of the most respected and revered American classical musicians of the 20th century. His genius lay in his knack for infusing American musical traditions like jazz and folk into his compositions, "liberating [American classical music] from European influence." In his biography on Copland, author Howard Pollack describes the composer as being open and unashamed of his homosexuality, though unwilling to tie himself to any political or social justice movement for LGBTQ+ rights. Given the hostile social climate toward homosexuality in America during his lifetime, it's easy to understand why Copland preferred to publicly focus on his composing work and not his private life. This playlist features a curation of Copland's most famous works. Check it out!
---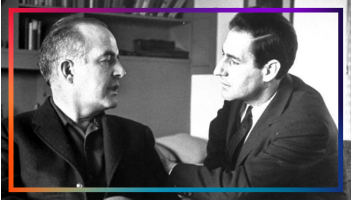 Samuel Barber (March 9, 1910–January 23, 1981) and Gian Carlo Menotti (July 7, 1911–February 1, 2007)
Described by The Advocate as "classical music's greatest gay power couple," Samuel Barber and Gian Carlo Menotti were both important and influential 20th century composers. Barber and Menotti were together 40 years, having met in 1928 at the Curtis School of Music in Philadelphia. Together they purchased a home in New York where they hosted parties and built music studios. Throughout their romantic and musical partnership, the two collaborated frequently; Menotti wrote and revised librettos for many of Barber's operas. Though their partnership ended in 1970, the two remained close friends, and Menotti was present when Barber died in 1981. Listen to Barber's opera "Vanessa" (for which Menotti wrote the libretto) here!
---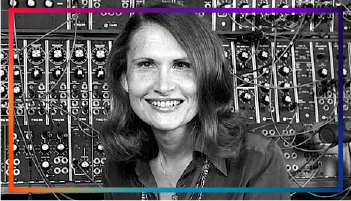 Wendy Carlos (November 14, 1939–)
Wendy Carlos is widely recognized as a pioneer of electronic music. Her debut album "Switched-On Bach," featuring compositions by the famed Baroque composer played through the Moog synthesizer, "ignited a musical revolution" in 1968. Her work garnered immediate acclaim ("Switched-On" earned a Grammy) and Carlos herself proved to be revolutionary – she was one of the first public figures to publicly reveal she had undergone gender confirmation surgery when she gave an interview to Playboy in 1979. Throughout her career, Carlos explored and innovated in the realm of electronic music and eventually collaborated with film director Stanley Kubrick to score his films "A Clockwork Orange" and "The Shining." Listen to "The Shining" ominous and foreboding main theme here!
---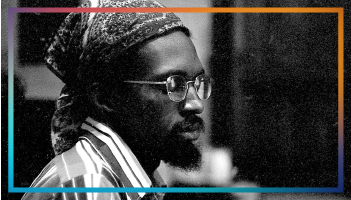 Julius Eastman (October 27, 1940–May 28, 1990)
Julius Eastman was a composer and minimalist pioneer. His pieces, living up to his minimalist reputation, featured a "strict number of instruments" and repeating elements that built throughout. An openly gay black man, Eastman has not received the recognition his peers (among them Philip Glass) have enjoyed. That said, Eastman's musicianship and influence cannot be overstated. He was a revolutionary in every sense. Listen to one of his most famous pieces, "Gay Guerilla," now!
---
SOURCES