Conservatory Players Orchestra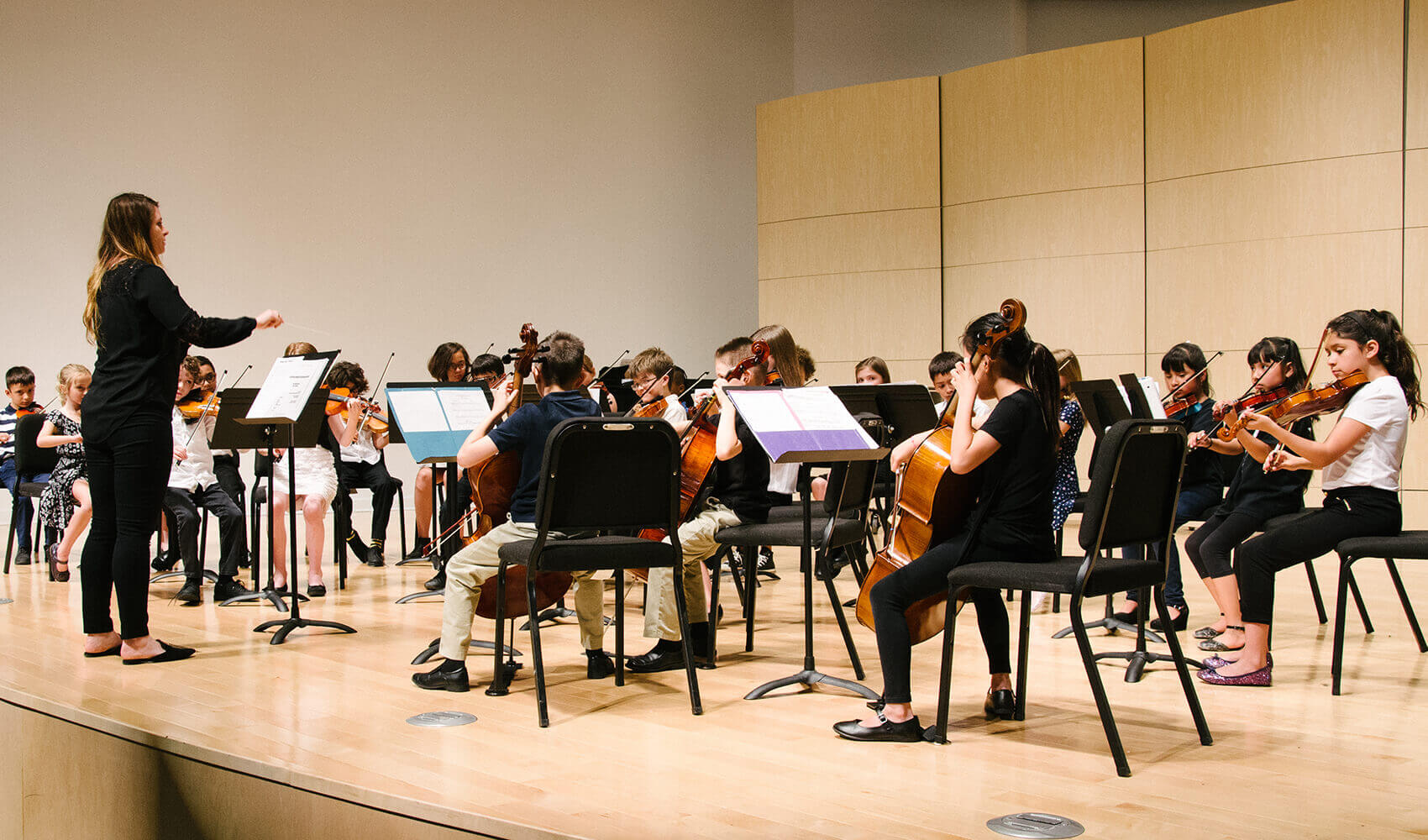 Conservatory Players Orchestra: A Reading Ensemble for String Players
Conservatory Players is a reading string orchestra program intended for students ages 6–12. If your student is a complete beginner, check out our String Sprouts program for beginning string players. If your student uses Suzuki repertoire in their individual lessons, we highly recommend bundling Conservatory Players and Suzuki Repertoire class.
Allegro is for string players who have some experience on their instrument (violin, viola, cello, bass) and are playing at a Suzuki Book 1 Level (or equivalent).  This class is perfect for Sprouts graduates and Growing Roots graduates.  A placement video is required for Allegro.
Brio is for string players who have already participated in at least one year of Conservatory Players, and are ready for the next level! Prerequisite playing level is Suzuki Book 2-3, with the ability to read first-position notes on all strings and basic rhythms. A placement video is required for Brio.
Students in both levels will learn basic ensemble skills, like following a conductor and playing together as well as strengthening their note reading ability!  This ensemble will be featured in concert performances throughout the year.
Time: Thursdays
Allegro – 5:00 – 5:45 PM
Brio – 5:00 – 5:45 PM
Class Schedule:
Spring Semester: 1/11/24 – 5/2/24
Cost: $165/semester and includes all materials (instrument not provided).
Receive a discount of $25 for each additional class taken at the same time (excludes Explorers & Sprouts classes). Other exclusions may apply
Instrument provided? No – Student must provide instrument.
Audition Information: This is an auditioned ensemble that requires a placement video. When you apply, we will contact you about submitting a placement video. Record a video of yourself playing your most polished piece. Upload it as an unlisted YouTube video or Google Drive file, so you can share the link to your video in the Audition form. If you need help with this step email classes@omahacm.org
PLEASE NOTE:  This group requires a placement video.  When you apply, we will contact you about submitting a video.
We reserve the right to cancel classes that do not meet the minimum enrollment requirement, in which case tuition and fees will be refunded. Details about our refund and other policies are located HERE.