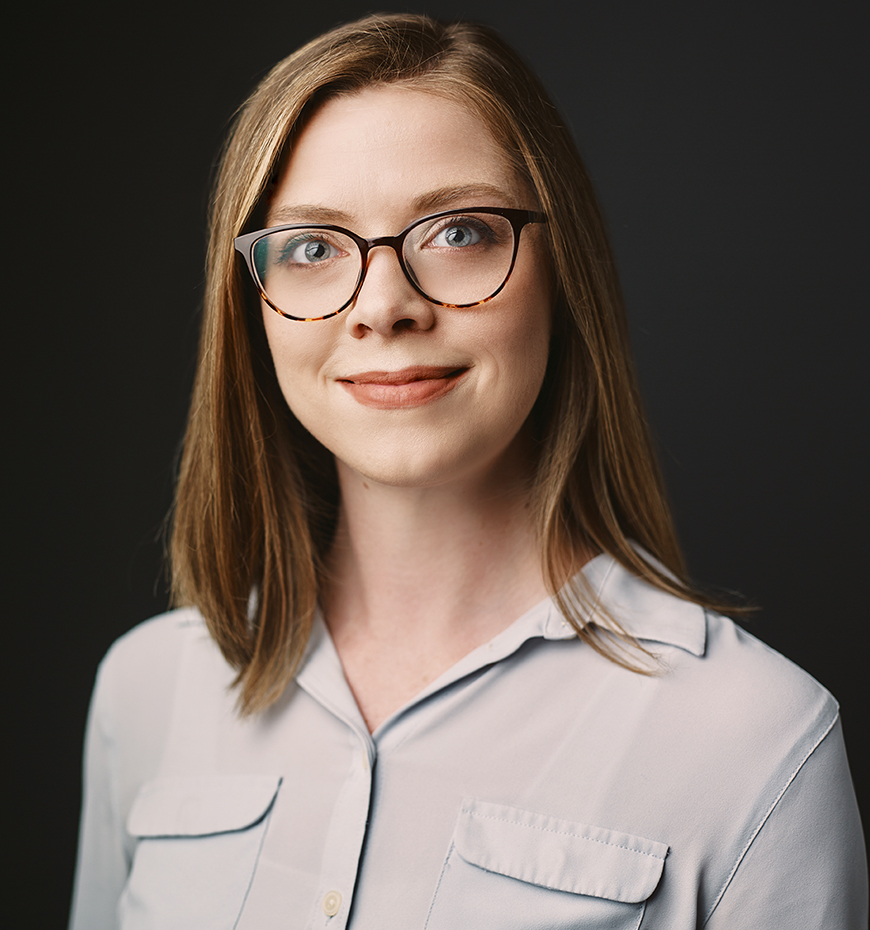 Artist-Faculty
Trisha Berquist
Violin, Viola, Suzuki
Trisha Berquist enjoys an active and varied career as a performer and pedagogue. She received her B.M. and M.M. in Music Performance from the University of Memphis, where she received the Music Performance Scholarship, the Early Music Achievement award, and a graduate assistantship. Her primary teachers include Jacob Adams, Lenny Schranze, and John Ravnan. She has studied and participated in masterclasses with Kirsten Docter, Carol Rodland, Heidi Castleman, Roger Chase, and Erika Eckert. She is a doctoral candidate at the University of Alabama, where she also received a full graduate assistantship. Trisha has registered Suzuki training for books 1-4 with Libby Armour and Joann Martin.
Trisha previously held the position of Violin/Viola Instructor at Mississippi State University, and conducted the strings orchestra. During the summers, Trisha often teaches at the Interlochen Arts Camp and other Suzuki camps. Trisha was also Assistant Director for the Dorothy Gerber Strings Program which provides free strings programs to the schools of Northern Michigan. Trisha has a wide range of experience teaching students of all ages. She aims to nurture the love of music in all of her students through focusing on their innate creative potential.
Trisha is passionate about engaging and inspiring diverse audiences through innovative programs and performances. She spends much of her career performing and teaching chamber music as an educational tool to build communities. Recently, she was the violist for the Cummings String Quartet who teach and perform as artistic representatives throughout Northern Michigan. During her time in Alabama, Trisha played with the Capstone String Quartet, who toured internationally throughout Europe. The Capstone Quartet works with the String Quartet Society in Tuscaloosa, Alabama to give the public a better knowledge of string instruments and quartet repertoire. The quartet also assists the Strings in Schools program by providing focused educational opportunities and performances for the children of Tuscaloosa. Previous Chamber Music instruction includes the Arts Reaching Middle and Elementary Schools program in Greenville, SC.
Trisha has appeared regularly with many orchestras across the country including West Michigan Symphony, Great Lakes Chamber Orchestra, North Mississippi Symphony Orchestra, Tuscaloosa Symphony Orchestra, Huntsville Symphony Orchestra, West Michigan Symphony Orchestra, and Mobile Symphony Orchestra. Trisha performs in a variety of other ensembles including opera orchestras, musical theater productions, and baroque viola in early music ensembles.
What to expect in lessons with Trisha:
Learn the fundamentals – Starting with a great set up is the foundation for excellent technique and progress.
Master your favorite pieces – Advancing players will build and challenge their technique with my knowledge of etudes, concertos, show pieces, orchestra excerpts, and other repertoire.
Improve your technique – My technical exercises can help your playing feel more effortless and natural, allowing you to be truly free to make music.
Personalized practice plan – Everybody's needs are different. Through assessment and problem solving, I will help you create a practice plan that motivates you by helping you set and achieve your goals.
Find your voice – Develop a beautiful tone and your own musical voice. There is no limit to your artistic expression.
Back to All Artist-Faculty