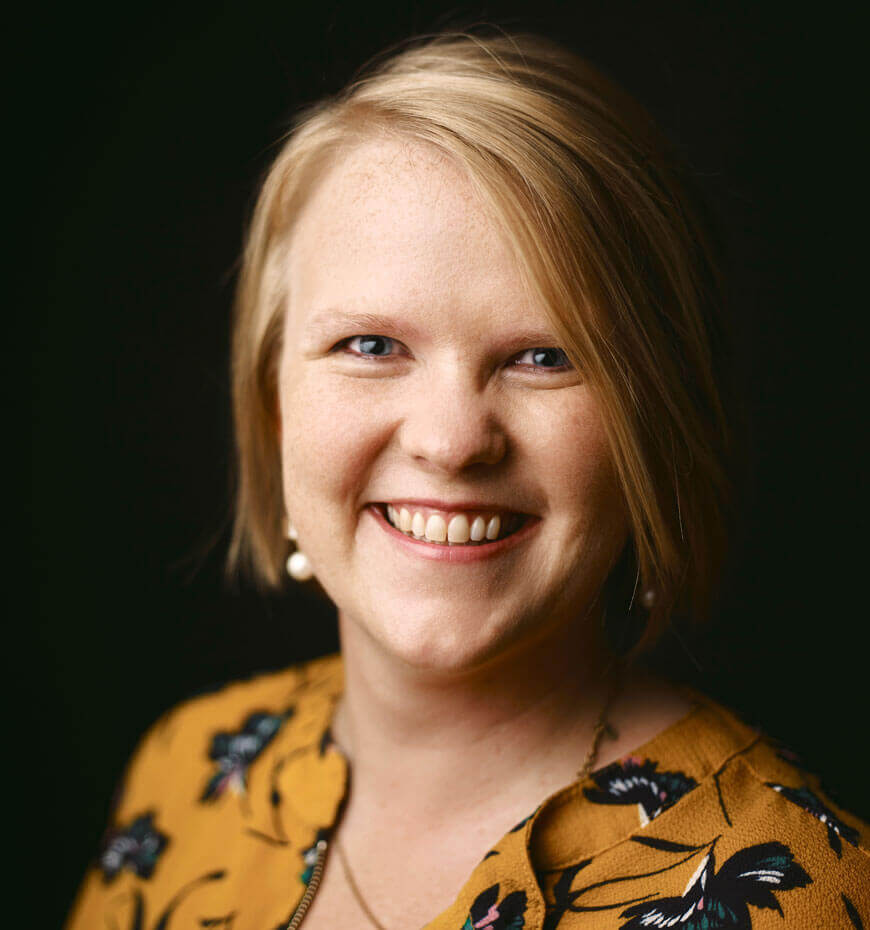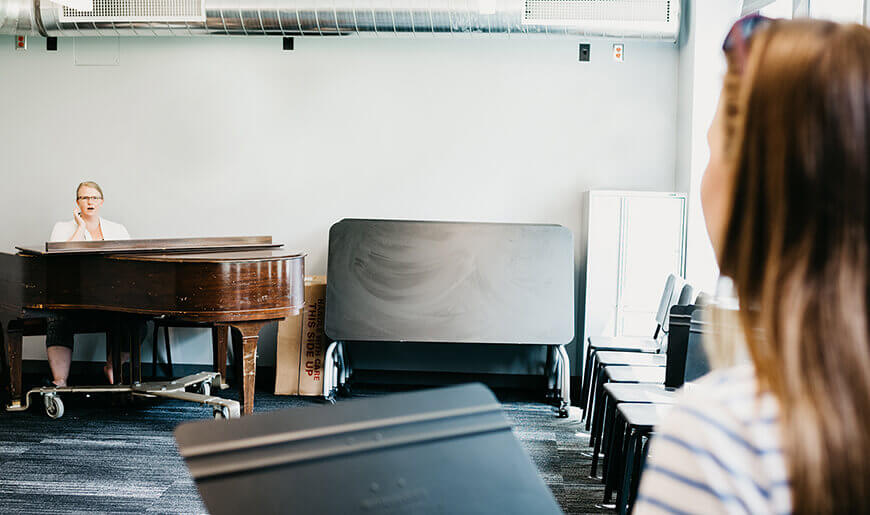 Artist-Faculty
Rachel Aalund Griggs
Voice
Rachel Aalund Griggs is a lyric soprano. Originally from North Dakota, she moved to Omaha after finishing her Bachelor of Arts in Music from Midland University (then Midland Lutheran College) in Fremont, Nebraska.
Rachel is a voice artist-faculty member at Omaha Conservatory of Music and also serves as a department head there. Aalund Griggs is also a member of the National Association of Teachers of Singing and National Music Teachers Association.
She has collaborated and performed with many organizations, including The Rose Theater, The Rangbrook Ensemble, Mastersingers Chorus, Masterworks Chorus, Class Act Productions USO Show, Fremont Festival Choir, Omaha Symphony, and Opera Omaha.
Aalund Griggs has extensive experience engaging students and music classes, as well as adult and children's choirs as a singer, coach, conductor, vocal coach, and private lesson teacher.
Rachel's School Age Length and Parent Requirements
Ages 5-7, parent required in lessons, 30 minute lessons recommended
Ages 8-10, parent recommended in lessons, 30 minute lessons recommended
Ages 10-13, parent recommended in the last 5 minutes of lessons, 45 minute lessons recommended
Ages 13-18, 60 minute lessons recommended (especially if competing in any way)
Rachel's Adult Students Length Recommendation
30 minute – appreciation
45 minute – skill and performance
60 minute – serious student
Back to All Artist-Faculty