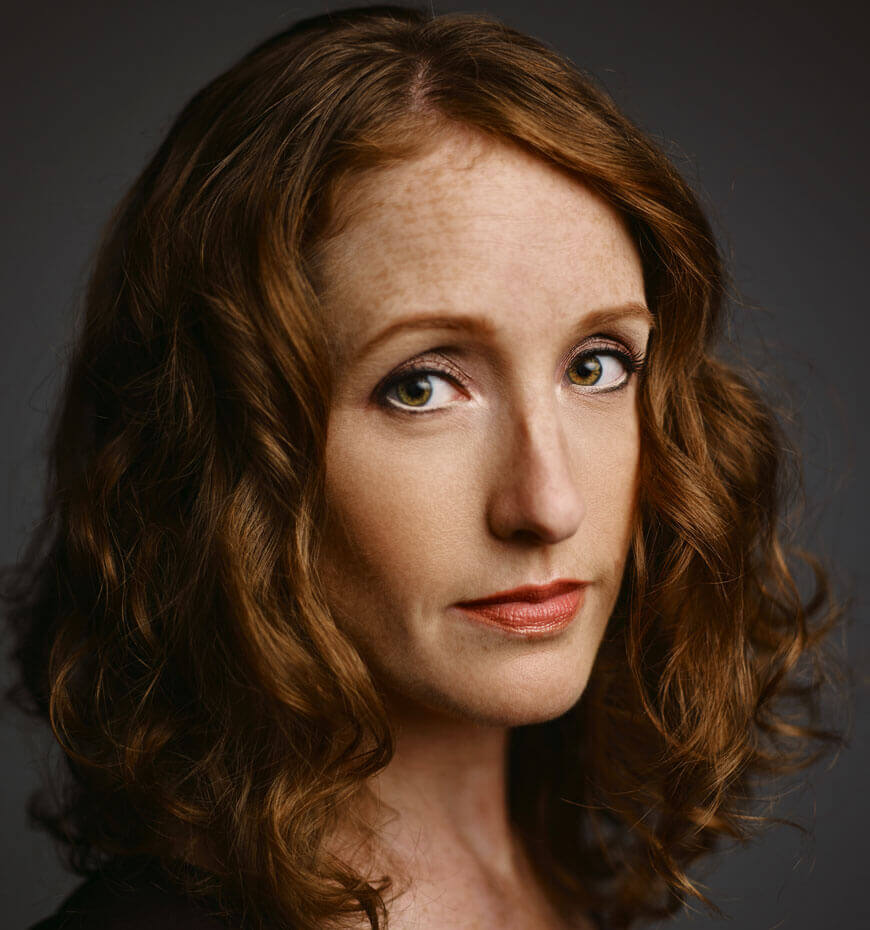 Artist-Faculty
Melissa Tatreau Holtmeier
Violin, Viola
Melissa (née Tatreau) Holtmeier earned her Bachelor's Degree in Music Education from the University of Nebraska at Omaha and a Masters in Violin Performance and Pedagogy from the University of Wisconsin-–Milwaukee. She studied pedagogy with Darcy Drexler through the Wisconsin String Academy. She has studied violin with Dr. Paul Todd, Dr. Laura Kobayashi, Anne Nagosky, and Dr. Myron Kartman. Melissa has registered training in Suzuki books 1-4 with Susan Kempter and has attended Mark O'Connor's fiddle camps in San Diego and New York City. She was in the very first teacher certification class of the Mark O'Connor Violin Method, books 1 and 2 in NYC, 2009.
Since 2005, Holtmeier has been a full-time Artist-Faculty member at Omaha Conservatory of Music (OCM) and currently serves as the String Department Chair. Holtmeier has her 200 RYT in yoga, and in addition to teaching at the OCM Summer Institute, has presented "Yoga for Musicians" at the American String Teachers' Association (ASTA) national conventions in Louisville (2014), Tampa (2016), and Atlanta (2018). Holtmeier is the music specialist at Phoenix Academy in Omaha and is a coach for the Omaha Area Youth Orchestras. In 2019, she was awarded Outstanding Private Teacher of the Year by NE-ASTA and currently serves as state president (2020-2022.)
As a member of the Omaha Musicians' Union, Holtmeier has performed on both violin and viola with Mary J. Blige, Bobby Vinton, Frank Sinatra Jr., Rod Stewart, Josh Groban, Pam Tillis, The Lettermen, Michael W. Smith, Johnny Mathis, Michael Buble, the Trans-Siberian Orchestra, Jane Lynch, Idina Menzel, The Eagles and Mannheim Steamroller. She's on Mannheim's PBS special: 30/40 LIVE! and plays in several cities on their annual tour. She is a founding member, 1st violinist and manager of the Mahr String Quartet for which she contracts about 60 events each year. In her years of experience playing with the Omaha and Lincoln Symphonies, Holtmeier has had the opportunity to play both great works and accompany violinists Itzhak Perlman, Joshua Bell, Philippe Quint, Sarah Chang, and Midori. She has also toured China and the U.S. with the Mantovani Orchestra. She performed the Salute to Vienna New Year's 2010 concert tour in Southern Florida and has been seen in the Orpheum and Lied Center pits as a local with the Broadway shows Little House on the Prairie, Westside Story, The Lion King, The Book of Mormon (3x), Kinky Boots, Newsies, Cinderella, Phantom of the Opera (3x), Something Rotten, The Sound of Music, The Little Mermaid and The King and I.
What to expect in lessons with Melissa:
A safe space to be yourself and make mistakes.
Strong pedagogy background with emphasis on a healthy set up to sustain enjoyment and lifelong playing.
Repertoire customized to each individual student's goals + needs: Suzuki, Barbara Barber, Royal Conservatory of Music and O'Connor Method/fiddling…
Scales, études exercises, + note reading built into lessons to support ease of learning repertoire and create a deeper understanding of music theory.
Learn HOW to practice to maximize time + create positive experiences both at home and when performing: building self-confidence, intrinsic motivation and the love of sharing the GIFT of music.
Back to All Artist-Faculty