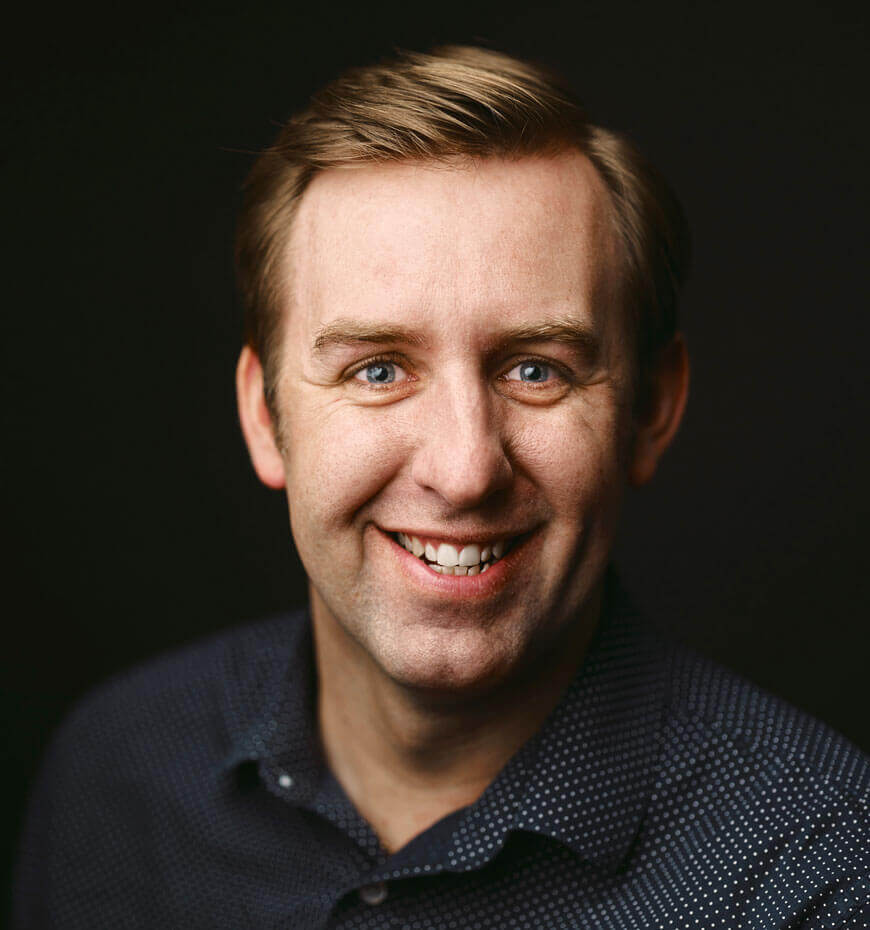 Artist-Faculty
Cody Jorgensen
Voice
A native Nebraskan, Cody Jorgensen has dedicated his career to teaching, performing, and bringing vocal percussion and other innovative techniques to a cappella singing. A private voice instructor and small ensemble vocal coach at Omaha Conservatory of Music, he is an active outreach clinician for Omaha Conservatory of Music working with a cappella groups, quartets, show choirs, and school choruses on vocal technique, choral performance, vocal percussion, and beat-boxing in schools throughout Eastern Nebraska.
Jorgensen's performance career presented many opportunities to work with talented vocal students in groups and as soloists throughout the world. While working with Celebrity Cruises, his quartet developed a workshop series, encompassing music history, vocal technique, and vocal percussion. Jorgensen taught thousands of enthusiastic students in Hong Kong the art of a cappella singing and presented workshops and master classes for music majors at such significant Asian institutions as the Hong Kong Academy for the Performing Arts and that of Singapore.
In addition to his extensive work as an a cappella singer, Jorgensen has also been active in the musical theater scene, performing roles in musical theater productions both in Nebraska as well as Chicago, Illinois. He spent several years with the Theater of the American West, engaging audiences in shows such as The Music Man, Into the Woods, and Li'l Abner. He also played Professor Bhaer in the Chicago area premiere of Little Women, the Musical at the Jedlicka Performing Arts Center.
He enjoyed the first part of his career with the male vocal group Metro, an a cappella rock ensemble. Singing bass and vocal percussion, Jorgensen toured with Metro for the Disney Corporation both as an independent artist and as a recording artist with two CDs and a music video to his credit. During this time, he shared the stage with many artists, including West End stars, Mark O'Malley and Lindsay Hamilton.
While with Metro, Jorgensen sang in some 25 countries, including performances at the 2009 Korean A Capella Festival as well as at numerous events for companies such as Audi, Nescafe, and the French Chamber of Commerce in Hong Kong.
Jorgensen graduated from Doane College (Nebraska) with a degree in vocal performance in 2004. His principal teachers include with Dr. Hannah Jo Smith and Tom Westfall.
Back to All Artist-Faculty