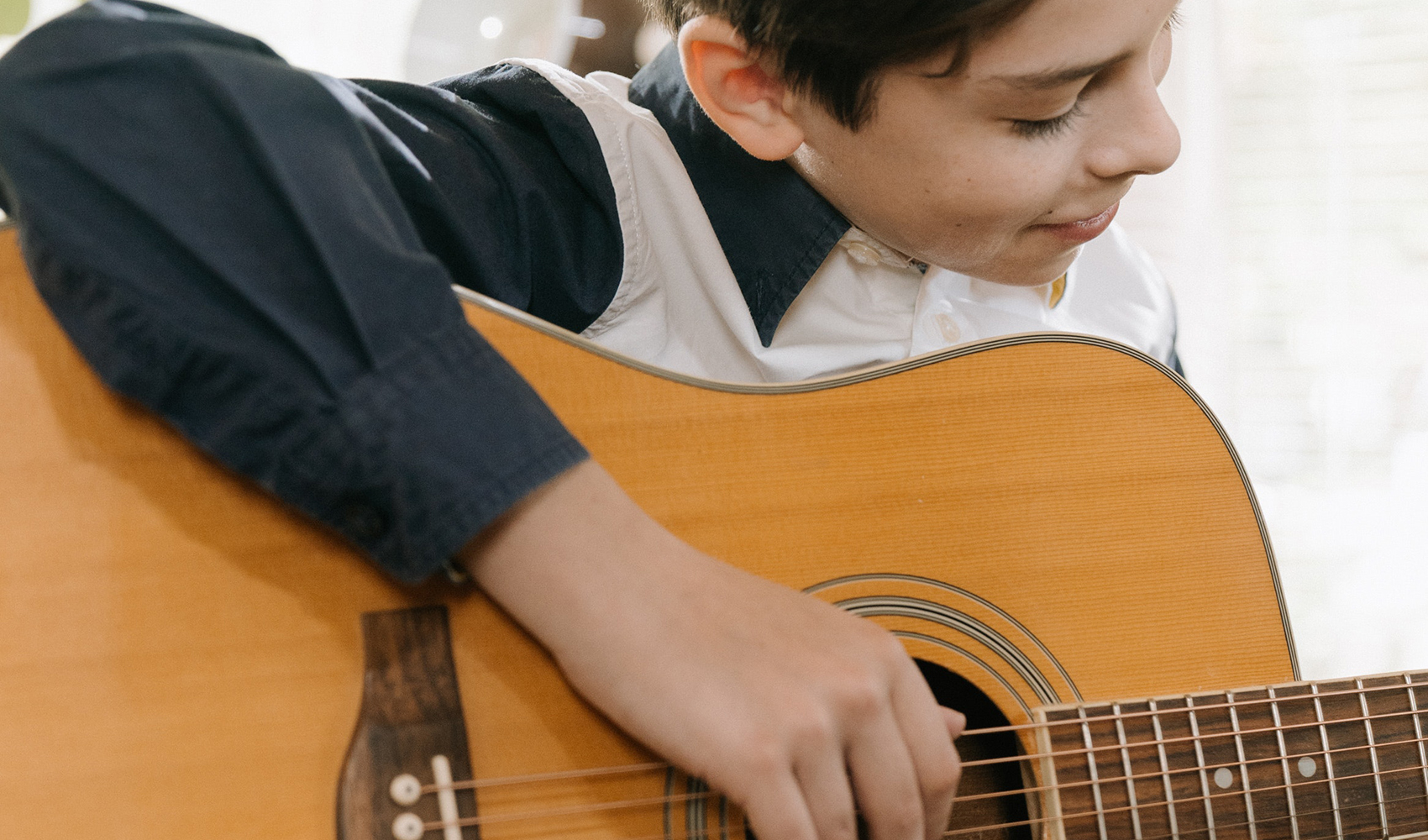 Do you love to strum your Ukulele or Guitar, and have a solid foundation of beginner skills?
Come learn some songs in a friendly environment with a knowledgeable coach to support your progress. This class emphasizes aural skills and rhythm to improve your comfort with strumming along with popular and classic music. Suitable for ages 6-18! We will read tab and some notation and even learn how to "chart" songs. Learn songs from The Beatles, Traditional and Americana tunes, Sly and the Family Stone, BB King and more! Instructors will teach with attention towards differing age ranges and modifications to make sure everyone has a great time jamming together.
Prerequisites: Completion of Guitar Explorers Level 1 or Ukulele Explorers Level 1 OR proficiency with various strumming patterns, changing basic chords (C Major, G Major, E Minor, D Major), tuning your instrument, and basic reading notation & tab.
Other chorded stringed instruments (mandolin family, banjo) welcome to participate if proficient with strumming and changing basic chords.
Date/Time: Saturdays, 10:00 – 11:00 a.m.
Class Schedule:
Session 1: Jan 22-Mar 19 (no class Mar 12)
Session 2: Mar 26-May 21
Cost: $120 per 8-week session
There is no registration fee for this class.