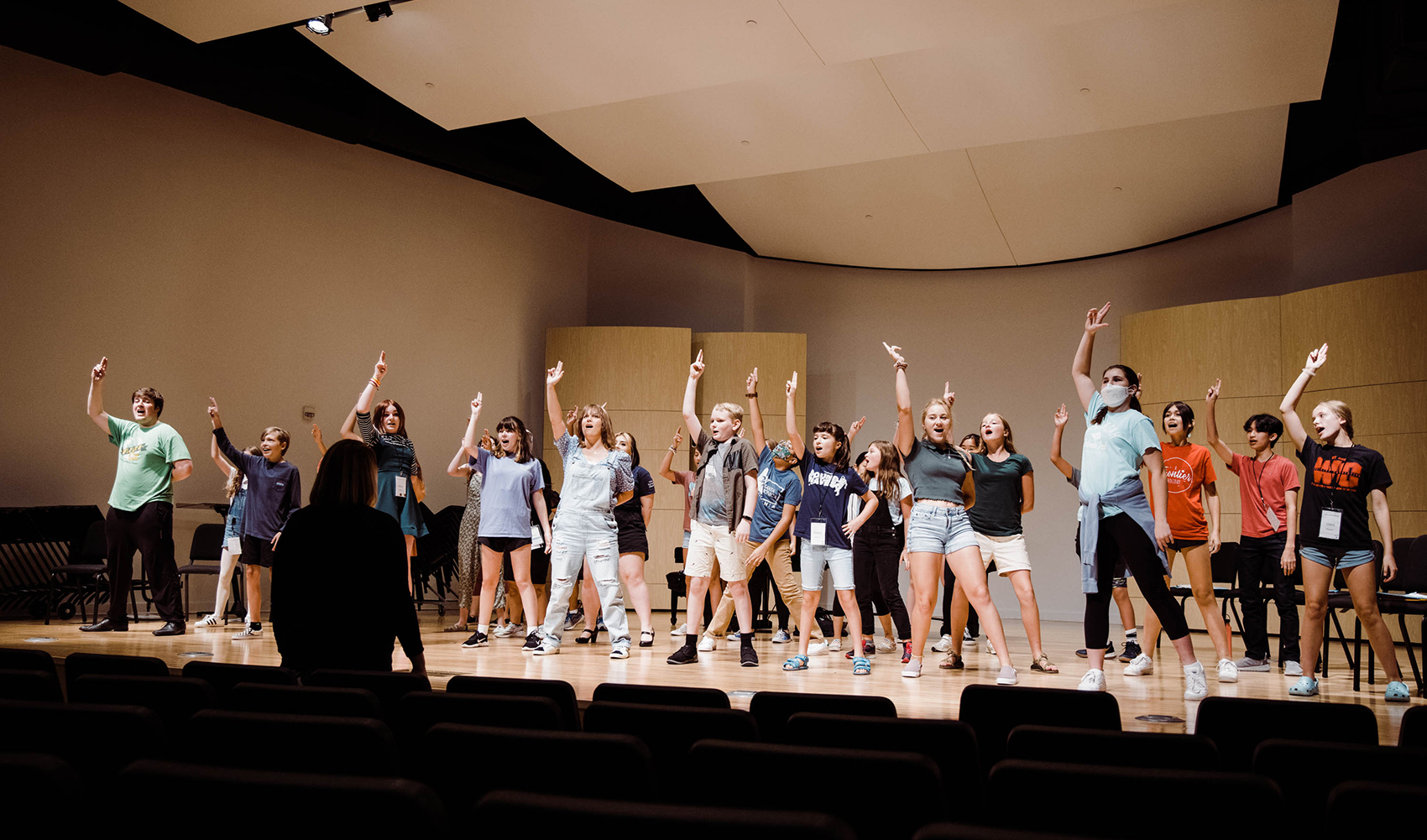 With an emphasis on Musical Theatre, students will learn music, light choreography, and delivery methods, both in small groups and as a whole ensemble.
Students will work with coaches and rehearse weekly to prepare repertoire while enhancing their musicianship, artistry, and technique. Each semester will culminate in a fun showcase performance!
Time: Mondays, 6:30p.m. – 7:30p.m.
Date: Starts September 12, 2022 and runs 24 weeks annually
Cost: $165/semester
Ages: 12-18
PLEASE NOTE: This ensemble requires a placement video and/or teacher recommendation.
We reserve the right to cancel classes that do not meet the minimum enrollment requirement, in which case tuition and fees will be refunded. Details about our refund and other policies are located HERE.