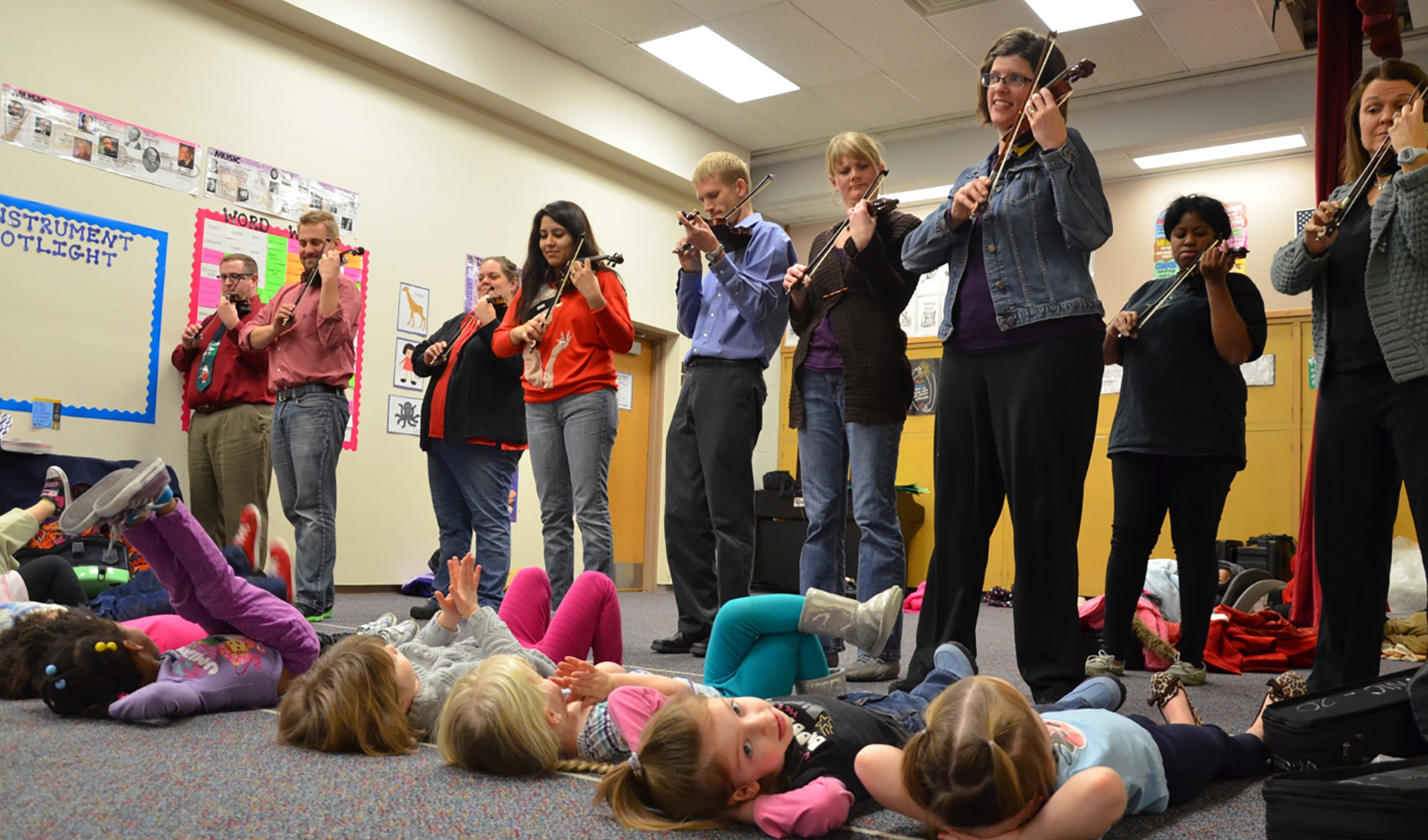 Age range: Parents of All Ages
Free!
No fee to participate
Designed to set families up for success!
Parents learn strategies and approaches to help maximize students' success on their musical journey in a supportive environment with other parents of budding musicians. Rooted in the Suzuki Method, the topics covered in this class will strengthen the parent-teacher-student triangle through practice planning, understanding of child development, and practical application of tried-and-true ways for parents to support their child's music learning.
Read more about our Suzuki Strings program and the Suzuki philosophy here!
Cost: Free!
Date/Time: Wednesdays from 6:30 p.m. – 7:30 p.m. (for parents of students at the Conservatory or String Sprouts)