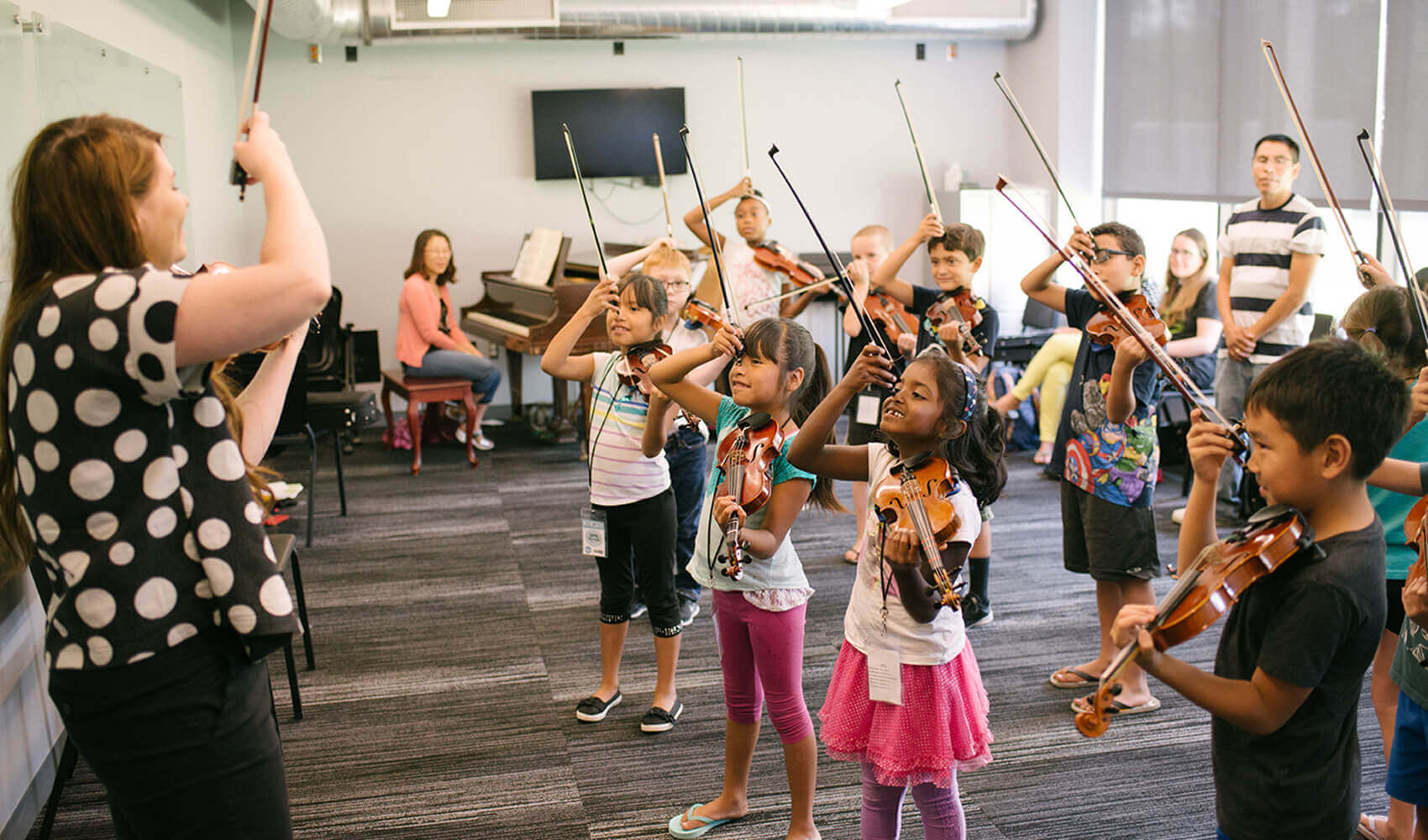 Growing Roots is a one-year strings program for children ages 4–8 and their parents. With roots in the Suzuki method and El Sistema, the Growing Roots curriculum features unique compositions to keep kids excited to learn and practice basic music skills on the violin or cello. By way of carefully constructed curriculum, excellent educators, and continuous caregiver involvement during the course, young students exercise both discipline and creativity that they will take with them for many years to come!
Growing Roots runs for 32 weeks starting in September. The class is designed for violin and cello beginners ages 4 – 8 who will participate with their caregiver. Instruments are not provided.
This class includes:
32 one-hour classes for students and parents
Free enrollment in our 4-week parent class
Take-home practice plans
Curriculum that speaks to parents on new ways to help, motivate, and bond with your child
Take-home flashcards for practice
4 performances per year
Online practice materials, including audio and video
Growing Roots students who also enroll in individual lessons are eligible to participate in the Suzuki Strings program!
Cost: $500/year (instrument not provided)
There is a $45 enrollment fee for new students
Growing Roots families can enroll in our Suzuki Parent Class for FREE! ($50 calue)
Time:
Wed / 5-6 p.m. Level 1 Violin
Wed / 5-6 p.m. Level 1 Violin
Wed /  6-7 p.m. Level 2 Violin
Wed / 6-7 p.m. Level 1 Cello
Dates: Class is run on an academic year cycle (additions/drops are not permitted for Spring semester)
RETURNING STUDENTS: Re-enrollment is open to returning Omaha Conservatory students from April 24-July 31 to re-enroll please log in to your FACTS Family Portal (ParentsWeb) account. Open enrollment for new students begins May 17!