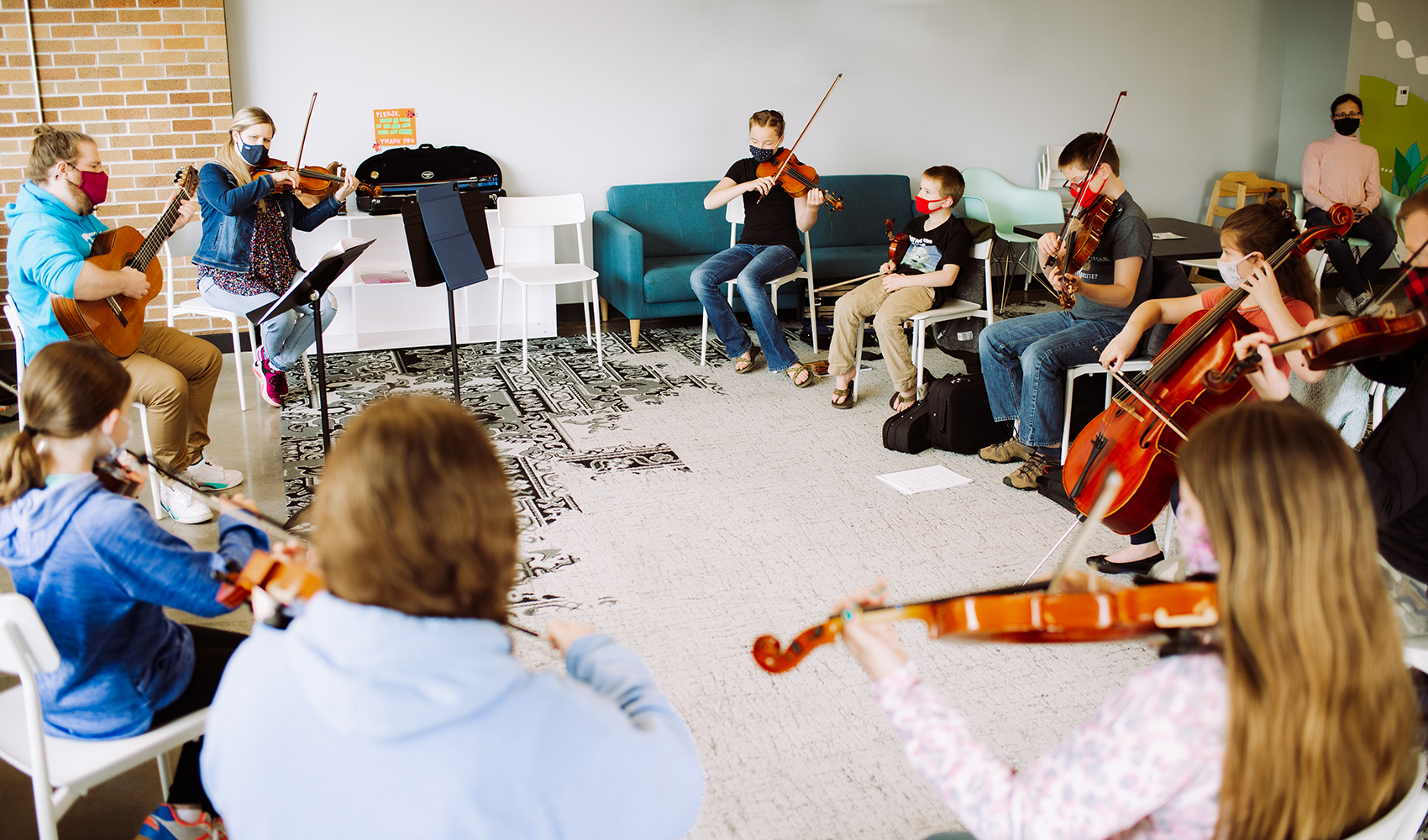 Drop in for this fun and educational jam session open to strings (violin, viola, cello, bass, and guitar).
Jams will focus primarily on Mark O'Connor method tunes, with other traditional fiddle tunes sprinkled in. Bring your instrument and a smile. We will circle up and play 'em down. All levels are welcome. Bluegrass/folk music enthusiasts (including parents!) who play guitar, banjo, or mandolin and know how to strum the chords C-A-G-E-D are welcome to join the jam!
Time:
Hosted on third Saturdays at 11 a.m. in Accelerando Coffee House
Drop in fee: $10 per person, bring cash or check to the reception desk. Pay for the whole season up front and one sessions for FREE (8 sessions total, $70 for entire series – no refunds).
Dates:
2020-21 academic year: April 17, 2021
2021-22 academic year: Sep 18, Oct 16, Nov 20, Dec 18, Jan 15, Feb 19, Mar 19, NO Apr, May 21
Drop-in for $10 per session. For more information or questions, email groups@omahacm.org.